Washington, D.C. — Blank Rome LLP is pleased to announce that Paul Zeineddin has joined the firm as partner and co-chair of the Intellectual Property Litigation practice group in the Washington, D.C., office. A trial attorney with over 20 years of experience, Paul...
This article will look at a couple of key aspects of the newest Canadian Patent Rules that have caught the attention of patent filers. Many applicants are currently taking immediate action to avoid the new rules and get grandfathered under the current rules.  As...
Under EPO practice, an application is most often filed in one of its official languages – English, French and German.  If filed in another language of an EPC-contracting state, a translation of the specification into one of the three EPO official languages must be...
China leads global efforts to dominate drone market, accounting for two-thirds of patents Patents granted for drones worldwide have increased by 39% to 4,876 in the past year*, shows new research by leading intellectual property law firm Mathys & Squire. The...
Learn more about how to improve the culture in the law and how to make your legal organisation a happy and healthy place to work Legal mental health charity LawCare has announced the full line up of speakers for its online conference 'Building a Better Life in the...
We are witnessing the most substantial changes in European patent law since its inception. As announced, the European patent with unitary effect will soon become operational, and with it the Unified Patent Court (UPC) will be launched. The establishment of an...
Introduction The recent High Court of Australia decision in Aristocrat Technologies Australia Pty Ltd v Commissioner of Patents [2022] HCA 29 considered the patentability of a computer-implemented invention relevant to electronic gaming machines. The High Court's...
The hype surrounding cryptocurrencies has been growing over the past few years. Not only have they risen in terms of scope, but companies and countries have started to become more accepting of it. And with this impressive growth, various fintech companies are moving...
Connor Griffith, Associate, and Mark Daniels, Partner, of Browne Jacobson LLP report Thaler v Comptroller General of Patents Trade Marks And Designs [2021] EWCA Civ 1374 The Court of Appeal has held that an AI machine cannot be named as the 'inventor' of a patent,...
Legal professionals at high risk of burnout, 69% have experienced mental ill-health, 1 in 5 bullied, harassed or discriminated against at work Legal mental health charity LawCare has released the findings of its research study Life in the Law. The research into...
Software patent applicants to the UK Intellectual Property Office (UKIPO) and European Property Office (EPO) appear to be facing different outcomes depending on which office they apply to, according to a new report from Mewburn Ellis LLP. The report is based on patent...
Anaqua's AQX platform to provide patent and trademark management with integrated IP analytics LAVAL, QC, September 14, 2021 – Anaqua, the leading innovation and intellectual property management technology provider, today announced that Bausch Health Companies Inc. has...
Companies use Square to reach buyers online and in person, manage their business and access financing. Square has become the largest micro merchant payment platform is the United States, and is growing internationally. As a provider of Fintech-based services, Square...
Every year, more than 30,000 new products and services are launched, but less than five percent succeed. High failure rates are typically due to poor or uninformed decision making. To ensure organizations are better positioned to research, develop, and bring...
Gateley Legal has made a significant hire in its East Midlands Intellectual Property, Commerce and Technology team with the appointment of associate, Gemma Ryan. Gemma has over eight years' experience in the Intellectual Property (IP) sector, both as a specialist IP...
Amster Rothstein & Ebenstein LLP, a full-service, New York-based intellectual property law firm announced recently that it has expanded its practice by adding a group of professionals from the prominent intellectual property boutique Cooper & Dunham LLP.   The...
Intellectual property services firm Rouse, in partnership with IP valuation firm Inngot, recently launch Intangio, a patent assessment and valuation service on Ali Auctions, China's largest online auction service and part of the e-commerce giant Alibaba Group....
The number of patents and applications published relating to bioinformatics and digital health has dramatically increased in recent years, particularly in the US and China, according to new research released today. The report, produced by IP firm Mewburn Ellis and...
The Court of Appeal today handed down its judgment in the combined appeals of FibroGen, Inc. and Astellas Pharma Inc., v Akebia Therapeutics Inc. and Otsuka Pharmaceutical Company Ltd. In a unanimous decision, Philips LJ, Birss LJ, and Sir Christopher Floyd found for...
Xiaomi Corporation, the third largest global smartphone manufacturer, has joined the Open Invention Network, the largest patent non-aggression community in history. Xiaomi is a consumer electronics and smart manufacturing company with smartphones and smart hardware...
TORONTO- Cybin Inc. (NEO:CYBN) (NYSE AMERICAN:CYBN) ("Cybin" or the "Company"), a biotechnology company focused on progressing psychedelic therapeutics, recently announced that it has filed a new non-provisional patent application in support of its ongoing drug...
Jont Cole joins from property giant JLL COO will drive strategic development and growth Leading intellectual property law firm Mathys & Squire has appointed the first Chief Operating Officer in its 111-year history. Mathys & Squire explains that the firm's...
ByteDance, the maker of TikTok, Helo, and Resso, as well as platforms specific to the Chinese market – Toutiao, Douyin, and Xigua – has joined Open Invention Network. As the maker of the leading global short video platform, ByteDance has joined the largest patent...
Moses & Singer LLP is pleased to announce the arrival of Milton Springut as a partner in its Intellectual Property practice. His longtime colleague Caroline Boehm also joins as special counsel. Springut brings more than 25 years of experience in all aspects of IP...
Last month the UK government launched a new Innovation Strategy, which seems to blend a long-term plan to boost private sector investment with increased annual public investment in R&D, in an attempt to put the UK at the front of the global innovation race and...
"It was only a matter of time before a Patent Office awarded an AI agent inventorship given both recent test cases and the growing ubiquity of Artificial Intelligence in the innovation lifecycle. That two have acted in such quick succession may be a sign of things to...
The Australian Federal Court has recently handed down a decision that an AI can be named as the inventor in a patent application. The patent application relates to two inventions: a beverage container having a fractal wall; and a signal beacon, both generated by DABUS...
Intellectual property (IP) officials in South Africa have made history in a landmark decision to award a patent that names an artificial intelligence (AI) as the inventor. The patent—which was filed by an international team of lawyers and researchers led by the...
By Richard Fawcett, senior associate at Powell Gilbert LLP In the recent Optis v Apple [2021] EWHC 1739 trial in the High Court of England & Wales, Apple ran a novel proprietary estoppel defense against Optis' allegations of infringement of its Standard Essential...
With the European Commission acting as legislator and regulator, and the European Parliament and Council representing the European executive power, Brussels is home to some of the main European institutions as well as lobbyists. Early July, two ads portraying opposing...
Perkins Coie is pleased to announce that partners Ngai Zhang and Drew Schulte have joined the firm's expanding Intellectual Property (IP) practice in the Washington, D.C., and New York offices, respectively. Ngai and Drew counsel on strategic patent prosecution with a...
LOT Network, the international community of the world's leading high-tech companies committed to protecting its members from costly litigation from patent assertion entities (PAEs, also known as "patent trolls"), recently announced that Baraja, a LiDAR innovator and...
Loeb & Loeb is pleased to announce the arrival of Brent Babcock as a partner in its Patent Litigation & Counseling department and as the chair of the firm's Patent Trial and Appeal Board (PTAB) Trials practice group. Brent brings nearly three decades of patent...
State of innovation in electric vehicles, design challenges and opportunities uncovered by combining the power of unified IP with global research data insights Clarivate Plc (NYSE:CLVT), a global leader in providing trusted information and insights to accelerate the...
The judgement in the recent case of Claydon v Mzuri ([2021] EWHC 1007 (IPEC)) will stifle innovation and have unintended consequences, Jeff Claydon, CEO of Claydon Yield-o-Meter Limited, believes. The judgement related to the potential for prior disclosure during...
Huawei announced last week that it has reached a license agreement with a supplier of Volkswagen Group ("Volkswagen"). The agreement includes a license under Huawei's 4G standard essential patents (SEPs), which covers Volkswagen vehicles equipped with wireless...
Isobel Barry & Anna Leathley joined the partnership on 1st July 2021 Carpmaels & Ransford is delighted to announce the promotion of Isobel Barry and Anna Leathley to the partnership, effective from 1st July 2021. Isobel joined the firm as a trainee and has...
Supplementary Protection Certificates (SPCs) are hugely valuable in protecting medicinal innovations, new research from European specialist IP firm Mewburn Ellis shows. The report, Pharma and Life Sciences Patent Extensions in Europe, examines five years of data on...
EIP US has announced growth of its patent capability with two specialists joining its Denver office. Peter Scull, a registered US patent attorney with 25 years' experience, joins EIP from Hamilton DeSanctis & Cha (HDC) where he spent over nine years.  Peter...
In recent years, and particularly in 2020, there has been a large amount of litigation in the automotive industry, in Germany and elsewhere, relating to standard-essential patents (SEP) and their licensing. Historically, OEMs (original equipment manufacturers, i.e.,...
We are delighted to announce that MPR Partners, a multidisciplinary and independent EU law firm with a focus on commercial law and a strong presence in Romania, has officially opened an office in the heart of legal London. The London office is headed by the firm's...
HGF launched the next phase of its European expansion with the opening of its new business in France based in its 22nd European office, in Rennes, France. The office will be led by new partner, Vivien Verbrugge who joined the firm in February 2021. France is of...
Navigating remote work is complicated. Though attorneys have been practicing in remote settings for many years, up until the pandemic they could only practice in the same state in which they were licensed. With the recent guidance issued by the American Bar...
World leader in cordless technology to benefit from integrated suite of IP tools  Anaqua, the leading innovation and intellectual property management technology provider, recently announced that Techtronic Industries (TTI), a world leader in power tools and cordless...
The way business is done today compared to even 20 years ago is quite different and change will continue to accelerate due to technology. This has been clearly demonstrated over the last 14 months with the impact of Covid-19. On 23rd March 2020, our world was turned...
Anaqua, a premium provider of innovation and intellectual property management solutions, recently announced a strategic partnership with Aurora North, a leader in delivering IP prosecution software, services and consulting for law firms. As part of the agreement,...
Kuaishou Group (Kuaishou) has become a licensee and community member of Open Invention Network, the largest patent non-aggression community in history. As a leading content community and social media platform, Kuaishou is reinforcing its commitment to open source...
Intellectual property (IP) law firm UDL has further enhanced its software specialism as two new hires join its youthful and fast-growing team. Newly qualified UK Patent Attorney Dr Clare Collins and Patent Assistant Arthur Roberts are set to work with UDL's...
Acquisition expands Anaqua's offerings with easy-to-use platform, supported by exceptional customer service, to help IP practitioners streamline their global filings process Anaqua, the leading innovation and intellectual property (IP) management technology provider,...
The Standing Committees on TRIPS and Pharma at the International Association for the Protection of Intellectual Property, (Association Internationale pour la Protection de la Propriété Intellectuelle - AIPPI), recently released an AIPPI Bureau approved position paper...
The European Patent Office's (EPO) streamlining initiative has significantly accelerated the timeline for engineering, electronics, and software oppositions since first introduced, new research from leading European specialist IP firm Mewburn Ellis shows. The report,...
The National Board of Trial Advocacy (NBTA) announces a new attorney board certification in the legal specialty area of Patent Litigation which was recently awarded national accreditation. The NBTA is now accepting applications for board certification in this practice...
Mental Health Awareness Week 10-16 May 2021 Many of us have lost our connection with nature, spending most of our time indoors, at home, in an office or in a car. Sometimes even having lunchbreak seems luxurious – most of us bolt food down at our desks so as not to...
Today Shopify and Open Invention Network announced that the eCommerce company has joined its patent non-aggression community. As one of the largest global commerce platforms that provides tools to start, grow and manage a retail business of any size, Shopify said it...
Two pioneering IP firms, EIP and Stobbs, are announcing a new collaboration to provide clients with specialist services in patent protection and trademarking. The innovative agreement will see EIP, a European and US IP firm, focusing on high-value patent matters and...
The Mathys & Squire Scaleup Quarter team hosted a virtual pitch event on Monday 26 April 2021 to celebrate World IP Day. The theme for 2021 was 'IP and SMEs: Taking your ideas to market'. With SMEs making up over 99% of all UK businesses and contributing around...
Non-profit community recognizes National Intellectual Property Month in the Philippines  LOT Network, the international community of the world's leading high-tech companies committed to protecting its members from costly litigation from patent assertion entities...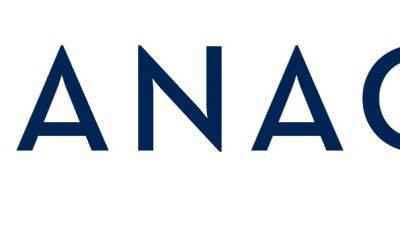 Business Innovation Suite connects R&D, business, and legal practitioners to support inventors and accelerate the generation and commercialization of intellectual property Anaqua, the leading innovation and intellectual property management technology provider,...
European intellectual property firm, Withers & Rogers, is delighted to announce the promotion of Christopher Range to the firm's partnership. Having joined the firm's Leamington Spa office in 2011, Christopher qualified as a Chartered Patent Attorney and European...
With SMEs accounting for the majority of businesses worldwide, it is no surprise that we are seeing more and more innovation coming from SME businesses. Effectively understanding how to take that innovation to market, and then to optimize profit generation resulting...
It was announced today that Inspur is joining the largest patent non-aggression community in history, Open Invention Network. In doing so, Inspur is reinforcing its commitment to open source software (OSS) as an enabler of advanced infrastructure computing systems....
Mathys & Squire Consulting to focus on IP valuation services The launch of Mathys & Squire Consulting follows the acquisition of leading IP consulting firm Coller IP in 2017, when Mathys & Squire sought to develop its IP strategy and valuation service...
Nokia recently announced that it has concluded a multi-year, multi-technology patent cross-license agreement with Lenovo. Under the agreement, Lenovo will make a net balancing payment to Nokia. The terms of the agreement remain confidential. The agreement resolves all...
In the EU, unlike in the US, monopoly pricing constitutes an abuse of dominant position. It is not for competition to regulate prices, so the Competition Authorities have been rather cautious in this matter. According to the case law of the ECJ, the assessment...
The Tribunals Reforms (Rationalisation and Conditions of Service) Bill, 2021 was introduced in the house of the people (Lok Sabha) by the Government, on February 13, 2021. The aforesaid bill could not be taken up for consideration and passing in the house of the...
The United States Court of Appeals for the Federal Circuit recently upheld a US $182 million judgment in favor of Bayer HealthCare against Baxalta's flagship hemophilia drug Adynovate. Bayer had sued Baxalta for patent infringement in the District of Delaware. On...
European intellectual property firm, Withers & Rogers, is delighted to announce the appointment of as its new Chair, as well as the appointment of Zoe Bailey, who is joining the firm as its new Head of Strategic Operations. With her career in intellectual property...
The charity Jonathan's Voice (https://jonathansvoice.org.uk/), in collaboration with the Charlie Waller Trust ( https://charliewaller.org/),  has created a bespoke and timely mental health resource for senior leaders in the intellectual property profession. This guide...
The U.S. Chamber of Commerce Global Innovation Policy Centre (GIPC) has published its annual International Intellectual Property Index for 2021. The Index, now in its ninth edition, analyses and benchmarks IP rights in 53 economies across the globe, representing over...
EIP, the leading international IP firm, have announced the appointment of Magnus Hallin as Chief Executive. He joins from AWA, an eminent European IP firm. Magnus is a lawyer who spent 10 years practicing IP law and litigation before moving into management at AWA...
Law firm adds Jennifer O'Kane to its growing team LONDON – Top-ranked IP law firm Powell Gilbert LLP today announces that it has bolstered its team with the appointment of Jennifer O'Kane as an associate. Jennifer's arrival makes her the fifth addition to the...
         Agreement covers use of Nokia's inventions in video standards Espoo, Finland – Nokia and Samsung sign patent licensing agreement. Nokia recently announced  that it has signed a patent license agreement with Samsung, which covers the use of Nokia's innovations...
Last week, the Enlarged Board of Appeal (EBoA) issued their decision G1/19, which concerns the conditions under which computer-implemented simulations might meet the criteria for European patent protection. This was a highly anticipated decision which has attracted a...
Loïc Lemercier focuses on patent litigation and all areas of intellectual property and know-how. For more than 10 years, he has advised clients in the pharmaceutical and telecom sectors on strategic legal developments related to patent infringement and/or nullity...
NovumIP and its companies Novagraaf and PAVIS announced today that they will be joining Questel, after the IP solutions provider acquired a majority stake in the business from private equity firm, Paragon Partners. The parties anticipate that the closing will take...
Many IP Service providers, just like law firms, charge urgency fees for late instructions. For private practise lawyer, there are many reasons for this: the likely late hours worked to get the job done; the probability of having to rejig an ever-growing workload; the...
We have come a long way to be recognised fully, for the value we bring to society, whether in business, in the home or in government. Change has been happening.  In government, we have remarkable female leaders such as, Angela Merkel - Chancellor of Germany, Jacinda...
Last week's Supreme Court oral argument in the Arthrex dispute revealed some of the Justices' dispositions towards Arthrex's arguments. The Justices generally agreed with the parties that the Court's earlier decision, Edmond v. United States, 520 U.S. 651 (1997),...
NovumIP, the global IP service provider, has today announced its official launch in North America. NovumIP was formed in December 2019 as a joint venture which combines Novagraaf's 130-plus years of legal and consulting experience with the expertise of PAVIS in high...
10-time recipients demonstrated greater market capitalization growth than Dow Jones Industrial Average or S&P 500, according to latest Clarivate Top 100 Global Innovators report London, U.K., February 23, 2021 – Clarivate Plc (NYSE:CLVT), a global leader in...
HGF are pleased to announce the arrival of Vivien Verbrugge who joins HGF as a Partner on 17th February 2021. Vivien joins our Engineering team and brings extensive business experience in different industries including Glass Manufacturing, Automotive, Construction,...
Barclays joins LOT Network and Open Invention Network Community Barclays takes action against attacks from patent trolls Barclays is the first major European headquartered bank to join LOT Network and Open Invention Network Community to oppose the abuse of...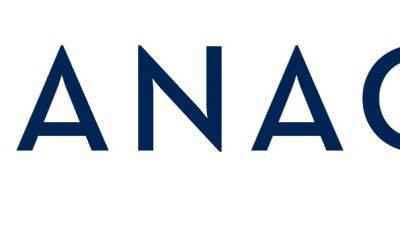 Acquisition expands and enhances IP management products with Global IP Estimator and Portfolio Estimator  Anaqua, the leading provider of innovation and intellectual property management solutions, today announced that it has acquired global IP cost estimating software...
CTC Legal Media is very excited to announce the partnership with the podcast 'Stuff You Should Know About IP' - a entertaining and didactic show that explores many aspects of IP in a relatable and relevant way. Previous episodes include: The Crystal Ball of Data...
Leeds-based investment non-profit NorthInvest and Appleyard Lees are delighted to announce their partnership, offering specialist IP support to tech and digital start-ups. This collaboration will enable Appleyard Lees to help Northern start-ups reach their full...
74% of those surveyed in Europe are not satisfied with their current technology systems. The number one investment area for European IP professionals is IP advisory/strategic services. More than four in ten French respondents and a quarter of British and German...
The Government of India through its Department for Promotion of Industry and Internal Trade (DPIIT), a wing of Ministry of Commerce and Industry has circulated the draft patents (amendment) rules, 2021 dated 9th Feb, 2021 proposing to amend the patent rules, 2003. The...
Patent trolls have been an element of the intellectual property regime almost since the beginning- although they were known as "patent sharks" during Edison's time. This is in itself not surprising- any new form of legal system is going to have those who seek to...
(Manchester – 4 Feb 2021) Appleyard Lees are delighted to announce the appointment of John Kushnick as their Chief Operating Officer (COO). John is based in Manchester. John, who is also a qualified solicitor, joined the leading intellectual property firm on 1...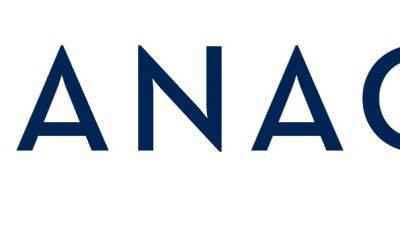 Leading IP management solutions provider demonstrates strength of commitment to information and systems security BOSTON, January 26, 2021 – Anaqua, the leading provider of innovation and intellectual property management solutions, today announced that it has...
Ropes & Gray's life sciences practice played a critical role in helping longstanding client Novavax, Inc. pursue a COVID-19 vaccine; on January 28, Novavax announced that NVX-CoV2373, its protein-based COVID-19 vaccine candidate, met the primary endpoint, with a...
Apple has just been granted a new patent that is related to its Face ID biometric security system. The patent details a next gen advancement in facial recognition technology, which apparently uses facial heat mapping for authentication. According to a Patently Apple...
Leading IP firm continues to expand its team with the addition of Daniel Down LONDON – Specialist IP law firm Powell Gilbert LLP today announces that it has added to its market-leading team with the appointment of Daniel Down as associate. The hire, which follows the...
Jeffrey Han, an attorney whose practice covers a wide range of intellectual property matters with an emphasis on patent litigation, has rejoined Vinson & Elkins as counsel in the firm's Austin office. Han's experience extends to all phases of intellectual property...
88% of IP professionals have felt the impact of the pandemic on their organisation, but the majority anticipate a strong recovery Global IP provider NovumIP has today published its 'IP industry outlook 2021', a new research report which aims to help IP departments,...
HOYNG ROKH MONEGIER is pleased to welcome three new partners, including two internal promotions and one lateral hire (at the Madrid office). Mathis Breuer (Dusseldorf office) has been working as an attorney since 2013 and joined the firm in 2015. He represents clients...
The promotions will take effect from 1st January 2021 Carpmaels & Ransford is pleased to announce the promotion of Peter Herrick and Russell Woolley to Senior Associate, effective from 1st January 2021. Peter, who sits within the Engineering and Tech teams, has a...
–Partnership with a global community of leading companies to protect against patent assertion entities– Tokyo, Japan - December 10, 2020 Yokogawa Electric Corporation (TOKYO: 6841) announces it has joined LOT Network, a global non-profit organization that aims to...
Leading European specialist IP firm continues to bolster international offering with a spate of new hires 14 December 2020: Leading European IP firm Mewburn Ellis has continued to demonstrate impressive growth with a series of new hires in its Munich office bringing...
Combining strengths to accelerate innovation in South Korea by offering a more comprehensive range of IP information and insights solutions London, U.K. December 1, 2020 – Clarivate Plc (NYSE:CCC), a global leader in providing trusted information and insights to...
Wyser, Juralio and Office & Dragons among six businesses to receive funding as part of a £550 million scheme by UKRI to drive innovation during the Covid-19 pandemic UKRI's Sustainable Innovation Fund targeted organisations requiring investment to keep R&D...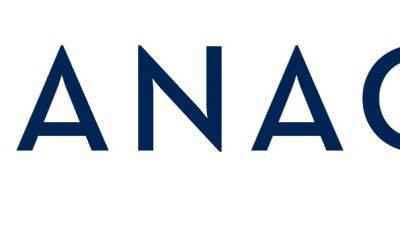 French industrial group selects Anaqua software and services to streamline patent and trademark management processes BOSTON, December 1, 2020 – Anaqua, the leading provider of innovation and intellectual property management solutions, today announced that France's...
In October 2020, the United States Patent and Trademark Office (USPTO) has granted a patent to Spotify, a global music streaming platform, for 'methods and systems for personalizing user experience based on personality traits'. Spotify had filed the patent application...
Amendments to the Ukrainian Law on Protection of Rights to Inventions and Utility Models entered into force on August 16, 2020. The most important changes are explained below. Utility Model and Patent Subject Matter The amendments limit the utility model subject...
The EPO Board of Appeal has now issued its written decision in T 844/18 confirming the revocation of EP-B-2771468, an important CRISPR patent belonging to the Broad Institute, MIT and Harvard. The case was being widely followed due to the priority entitlement issues...
Munich, Germany 4th November: EIP has secured a significant victory for client Conversant Wireless in Germany. EIP successfully asserted a Standard Essential Patent (SEP) for Conversant against Stuttgart carmaker Daimler in a dispute that will have repercussions...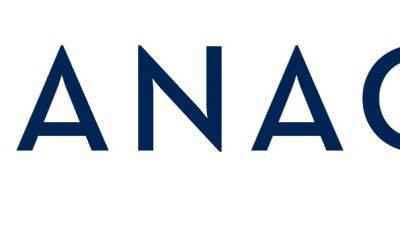 Hyperion Research's MarketViewTM recognizes Anaqua as a market leader, highly innovative, and setting industry standards. BOSTON, November 10, 2020 – Anaqua's flagship AQX® platform has been rated the top IP management solution in the newly published Hyperion...