Dublin presence consolidates the firm's role in the UPC LONDON, 31 May 2023: Leading IP law firm Powell Gilbert today announces the launch of a new office in Dublin to support the firm's work in advising and representing clients before the Unified Patent Court (UPC)....
Dublin presence consolidates the firm's role in the UPC LONDON, 31 May 2023: Leading IP law firm Powell Gilbert today announces the launch of a new office in Dublin to support the firm's work in advising and representing clients before the Unified Patent Court (UPC)....
read more
Rouse names new Chief People Officer and Chief Technology Officer LONDON, 31 May 2023: Leading International IP services firm Rouse today announces two new leadership hires to support its growth and development strategy. Elle Shoben has been hired as the new Chief...
read more
On 27 April 2023 the European Commission presented its proposal for a new regulatory framework for the licensing of standard essential patents (SEPs) in the EU. The draft regulation seeks to '(i) make available detailed information on SEPs and existing FRAND terms and...
read more
11 May 2023 marked the day the European Parliament's Committees gave the green light to the proposed European Artificial Intelligence Act ("EU AI Act"). It is now scheduled for a final debate in Parliament on 13 June 2023. Some members of European Parliament are...
read more
New York – May 23, 2023 - LiquidText, the award-winning reading, note-taking and document analysis platform, is proud to announce its recent achievement of ISO 27001 certification. This internationally recognized certification demonstrates LiquidText's unwavering...
read more
Matheson announces today a new partnership with University College Dublin (UCD) to launch the Matheson Diversity in Law Newman Fellowship which aims to promote greater diversity within the legal profession.  The fellowship will contribute to building research-based...
read more
In the hallowed halls of intellectual property (IP) and the pharmaceutical industry, Gilead Sciences' recent victory over the US government is a game changer, folks. This isn't just about Gilead shaking off the government's patent claims like a dog shaking off water;...
read more
The fall in patent applications indicates the need for a better system to stimulate green technology Reduction of patent fees likely to increase eco-friendly inventions The number of "Green Channel" patent applications in the UK has fallen by 47% within the last year,...
read more
One-stop Licensing Platform Expands to Over 80% of Essential Patent Families for the ATSC 3.0 Broadcasting Standard DALLAS, Texas, May 22, 2023 – Avanci Broadcast, the one-stop licensing platform for ATSC 3.0 launched in March 2023, today announced the addition of...
read more
The new service will see the process of applying for a patent dramatically transformed over the next 12 months. Today, the IPO has published a transformation document which sets out what patents customers can expect over the next 12 months, and details of upcoming...
read more
BDB Pitmans have advised leading data analytics company, Eclipse Analytics Limited (Eclipse), on the protection of its intellectual property rights in a deal with a global horse racing operation. Eclipse provides data analytics for bloodstock and horse racing. Based...
read more
Swedish design and technology company STILFOLD - the parent company of electromobility startup STILRIDE - has been granted its first patent right for its innovative "industrial origami" manufacturing technology. STILFOLD's technology enables designers to produce...
read more
Integration of Smart Intangible Asset Management into IPfolio to transform intellectual property management Clarivate to host Innovation Lab during INTA Annual Meeting in Singapore where attendees can view a demo of IPfolio and SIAM integration London, U.K., May 17,...
read more
The implementation roadmap for the Unified Patent Court (UPC) was released in October 2022 by the UPC Preparatory team. The roadmap displays the key activities and milestones for the UPC in the lead up to its scheduled launch on June 1, 2023. One of those major...
read more
"Mindless habitual behaviour is the enemy of innovation."- Rosabeth Moss Kanter Grant of a patent is a monopoly right given exclusively to an inventor for a limited period of time. Such an invention should be new, non- obvious, and a useful product or process. In the...
read more
Angus Lyon, LawCare volunteer and former solicitor who now works counselling lawyers online, writes about anxiety in the legal profession for Mental Health Awareness Week. There's an old New Yorker cartoon by Danny Shanahan. Panel 1 shows Timmy floundering in a fast...
read more
Anxiety is the theme of this year's Mental Health Awareness Week (MHAW) and LawCare, the legal mental health and wellbeing charity, are highlighting the prevalence of anxiety in the legal community. Anxiety is one of the top three reasons people working in the law...
read more
On April 28, 2023, the India Habitat Centre in New Delhi was abuzz with over 100+ women professionals from different segments, all in attendance for the Women in IP Global Networking Event 2023 hosted by LexOrbis on behalf of the American Intellectual Property Law...
read more
I am reading a book entitled "Translation Accuracy and Dissemination of Disclosure of Patent Information: An Analysis of Translation and its Influence on Patent Law" by Dr. Aline Larroyed. It is a highly recommended book for patent professionals who must deal with...
read more
Introduction In recent years, former employees of Companies have launched innovative solutions to meet the needs of the public, such as the recent launch of Bluesky, a social media platform by Jack Dorsey, the former CEO of Twitter. These recent events have sparked...
read more
Sign up to our newsletter!
Subscribe to our newsletter to stay up-to-date with all the most pertinent patent stories and news
Women in IP Leadership
A segment dedicated to women working in the IP industry, providing a platform to share real accounts from rising women around the globe. In these interviews we will be discussing experiences, celebrating milestones and achievements, and putting forward ideas for advancing equity and diversity.
By providing a platform to share personal experiences we aim to continue the empowerment of women in the world of IP.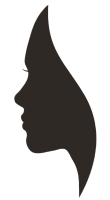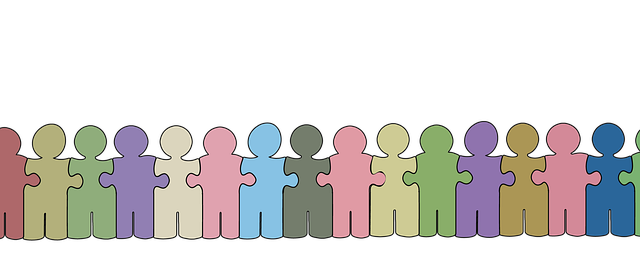 Diversity, Equity & Inclusion Series
In this six-part series Dr. Suzanne Wertheim, of Worthwhile Research & Consulting, talks to The Patent Lawyer about diversity, equity, and inclusion: what it means; the current challenges; DEI in law; gender bias; and what we can all do to improve.