According to a report by Contrive Datum Research, the market for machine learning (ML) is expected to reach $209 billion by 2030. When companies and organizations speak of deploying artificial intelligence (AI), they are almost certainly using machine learning. ML is...
According to a report by Contrive Datum Research, the market for machine learning (ML) is expected to reach $209 billion by 2030. When companies and organizations speak of deploying artificial intelligence (AI), they are almost certainly using machine learning. ML is...
read more
New tool tracks and predicts IP costs more accurately and efficiently Clarivate, a global leader in connecting people and organizations to intelligence they can trust to transform their world, today launched Forecast, the next generation artificial intelligence...
read more
EcoVadis ratings highlight environmental policies and sustainable procurement practices as firm launches annual in-depth sustainable communities report European IP firm Mewburn Ellis has for the second year running, been awarded the prestigious silver medal award by...
read more
Yorkshire law firm Lupton Fawcett is to offer an onboarding bonus to key hires as part of its strategy for continued growth. The firm, which has offices in Leeds, Sheffield and York, is seeking experienced, commercially-minded legal professionals to join its...
read more
Antitrust law and patent law can at times appear in conflict.  The principal goals of the antitrust laws are to enhance competition and prevent exclusionary conduct.  Patents, on the other hand, provide a right to exclude others, including competitors, from the...
read more
In Volvo Penta v. Brunswick (2022-1765), evidence of copying overcame the showing that all claim limitations were obvious in light of the prior art. The goal for petitioners in an inter partes review is pretty straightforward: find prior art that teaches all of the...
read more
Independent, market-led global solution includes 61 licensors, collectively responsible for the vast majority of essential cellular technologies. World leading manufacturer BMW Group expands pioneering relationship with Avanci to cover 5G connected vehicles. DUBLIN,...
read more
Lewis Silkin has today announced the appointment of specialist patent partner Jonathan Hewett to its market leading, full-service IP practice. With more than 20 years of experience working with a range of clients including start-ups, universities and multinational...
read more
September 11, 2023 – Cantor Colburn LLP, a leading, full-service intellectual property law firm, proudly announces the expansion of its legal team with the hiring of 11 new attorneys and patent agents. This strategic move reinforces our commitment to providing...
read more
Arkus Consulting is pleased to announce the hiring of Clare Palmer as Executive Assistant to support the management team.  Clare has over 16 years' experience of working within large international law firms supporting senior partners and management teams.  The...
read more
In this dynamic environment, patent protection plays a crucial role in safeguarding fintech innovations that improve user experiences, enhance payment systems, and streamline financial processes. The number of fintech patents and applications continues to grow...
read more
  Chicago – September 7, 2023 – Dykema, a leading national law firm, announced the addition of Michael Word as a Member of its Intellectual Property Department resident in the firm's Chicago office. Word joins Dykema after practicing at Mayer Brown LLP in Chicago and...
read more
Following on from a lawsuit filed by Wahoo against Zwift back in October 2022, alleging that Zwift's new Hub trainer infringed Wahoo's patents, it has been confirmed that the lawsuit has been dropped. Zwift, a brand known for its indoor cycling equipment, had limited...
read more
Shoosmiths has added bench strength to its intellectual property (IP) team with the strategic appointment of new partner, Antony Craggs. Antony, who joins Shoosmiths' London office from Lewis Silkin, is a highly experienced intellectual property lawyer, primarily...
read more
Charitable support since 2020 in excess of £790,000 LONDON –To mark the International Day of Charity (September 5th), Mewburn Ellis LLP has announced a commitment of £219,000 to its charity partnerships for 2023/2024 through its Forward Community Program Charity Fund,...
read more
Office (IPO) performs patent searches. 'SEARCH' is based on the state-of-the art patent search tool developed and used by the European Patent Office (EPO), widely regarded as the best such tool in the world. The IPO has worked with the EPO to develop 'SEARCH' as the...
read more
Recently, plant-based protein manufacturer "Juicy Marbles" announced their newest product: vegan pork ribs, with edible bones. The soy-based ribs will join the brand's roster of plant-based "whole cuts", filet steaks, and joints. The USP of the Juicy Marbles range is...
read more
Amidst engaging dialogues held at the World Commerce & Contracting (WCCC) conference in Melbourne this month, the potent impact of Artificial Intelligence (AI) implementation has emerged as a compelling subject of reflection and dialogue for the legal profession...
read more
After being cleared by both houses of Parliament, the Jan Vishwas (Amendment of Provisions) Bill, 2023 (JVB) received presidential assent on 11 August 2023 and thus became the law. Several provisions in different Acts have been decriminalized through this bill by...
read more
The Delhi High Court, in a judgment dated 13.07.2023, has quashed the investigations being conducted by the Competition Commission of India ("CCI"), the market regulator in India, into allegations of abuse of dominant position against Ericsson for exercise of its...
read more
Sign up to our newsletter!
Subscribe to our newsletter to stay up-to-date with all the most pertinent patent stories and news
Women in IP Leadership
A segment dedicated to women working in the IP industry, providing a platform to share real accounts from rising women around the globe. In these interviews we will be discussing experiences, celebrating milestones and achievements, and putting forward ideas for advancing equity and diversity.
By providing a platform to share personal experiences we aim to continue the empowerment of women in the world of IP.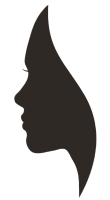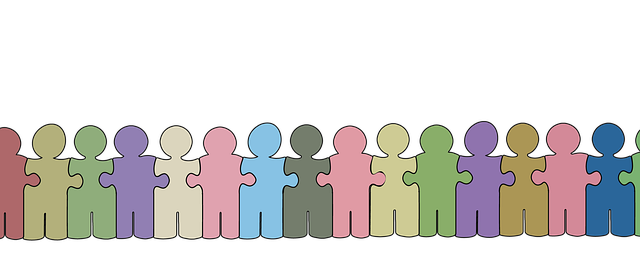 Diversity, Equity & Inclusion Series
In this six-part series Dr. Suzanne Wertheim, of Worthwhile Research & Consulting, talks to The Patent Lawyer about diversity, equity, and inclusion: what it means; the current challenges; DEI in law; gender bias; and what we can all do to improve.