Held on the week of World IP Day, the IP Leadership Executive 2023 (April 24-25, The Westin San Jose) is the elite gathering of global IP professionals, with all discussions being held under Chatham House rules. Share best practices and determine what world-class IP leadership looks like, and how to achieve it, through a unique blend of closed-door exchanges, extended networking, one-to-one face-time and high-level discussion.
Ojam Bullrich Flanzbaum is the leading company in intellectual and industrial property and intangible asset management in Argentina, and has been certified as a B Corporation by B Lab, the global non-profit organization. As highlighted by Juan Carlos Ojam, managing...
Ojam Bullrich Flanzbaum is the leading company in intellectual and industrial property and intangible asset management in Argentina, and has been certified as a B Corporation by B Lab, the global non-profit organization. As highlighted by Juan Carlos Ojam, managing...
read more
The Intellectual Property Office (IPO) has agreed a new Memorandum of Understanding (MoU) with the Competition and Markets Authority (CMA) today. This MoU reiterates the commitment of the IPO and CMA to furthering their strong co-operation, and work closely in areas...
read more
Naming the first of three business leaders for its newly created market segments Clarivate Plc (NYSE: CLVT), a global leader in connecting people and organizations to intelligence they can trust, today announced that Gordon Samson, currently Chief Product Officer, has...
read more
The recent orders from the Delhi High court clarify that the claims can be amended by including the features from the description, thus redefining the permissibility of the claim amendments by the Indian Patent Act. The Delhi High Court, Intellectual Property Division...
read more
Patent applications at the European Patent Office (EPO) up 2.5% despite global uncertainties Record demand for patents reflects attractiveness of European market Digital and clean-energy technologies on the rise China and US are main engines of growth in patent...
read more
BOSTON, March 28, 2023 – Anaqua, the leading innovation and intellectual property (IP) management technology provider, today announced that information and communications technology company Fujitsu has adopted Anaqua's AQX platform to optimize the digital management...
read more
BOSTON, March 23, 2023 /PRNewswire/ -- Circle Internet Financial, a global digital financial technology firm and the issuer of USD Coin (USDC), today announced it has joined LOT Network, a non-profit global community of companies that protects its members against...
read more
SoftSmile's first product, VISION, ranks as a top AI-driven solution that is democratizing orthodontics NEW YORK - March 23, 2023 - SoftSmile, a technology company focused on delivering best in class software to the dental and orthodontic industry, today was named a...
read more
When I was young, Steve Jobs famously called computers "bicycles for the mind," and the metaphor helped explain why computers are so useful to human beings. Bicycles help humans conserve energy from one step to the next, which is why they are the best walkers in the...
read more
And this is just the beginning says Mewburn Ellis report LONDON – International IP firm Mewburn Ellis today publishes its latest report which explores some of the exciting new technologies that have entered the Femtech market in recent years, as well as analyzing the...
read more
Defendants in patent infringement cases filed in the United States by non-practicing entities (commonly known as "patent trolls") typically move to dismiss such cases pursuant to Federal Rule of Civil Procedure 12 on patent eligibility grounds.  The recent decision...
read more
Leading European Intellectual Property firm announces the promotion of two equity partners, two new partners along with a new IP Director whilst strengthening its legal team in Munich with new Senior Associate LONDON – Intellectual Property firm Mewburn Ellis today...
read more
New platform includes more than 70% of ATSC 3.0 essential patent families and licensees responsible for vast majority of ATSC 3.0 televisions sold to date DALLAS, Texas, March 7, 2023 – Avanci, a leader in simplifying the sharing of advanced technologies, has launched...
read more
Every aspect of the battery lifecycle is experiencing innovation which is pushing batteries towards being arguably the most important technology of the 21st century.  For this reason, our recently published Battery Insights & IP Trends special report analyses...
read more
Boeing the US aerospace giant ended up losing a very crucial patent due to a misplaced comma in the patent claim. Background: The patent under question was EP1798 872 dealing with the method of handling aircraft communication. The method discloses the use of different...
read more
Across the globe, governments are in a race to bring semiconductor manufacturing within their borders. The United States is providing an unprecedented $39 billion in government support to build new semi factories and to expand production. Why? Because chips are the...
read more
Newest leader brings three decades of legal experience to IP consultancy Bridgewater, NJ (March 6, 2023) – Leverage IP, a global consultancy providing holistic IP strategy, unparalleled advising, and creative solutions to help companies benefit financially from their...
read more
- CYB003 Phase 1/2a interim data demonstrate rapid and short-acting effects; robust psychedelic effects at low doses; positive safety and tolerability profile; top-line efficacy data expected late Q3 2023 - - Initial findings from Phase 1 CYB004-E study suggest IV DMT...
read more
February 27, 2023 (Denver) – The national law firm of Quarles & Brady LLP announced today its combination with Adsero IP, a leading intellectual property (IP) law firm in Denver, effective March 1, 2023. The opening of a Denver office marks Quarles' second recent...
read more
While trademark/trade dress and design patents are often used by sneaker brands to protect against similar sneaker designs released by competitors, utility patents have also been used to protect features of sneakers for over a hundred years. From Reebok's patent for...
read more
Sign up to our newsletter!
Subscribe to our newsletter to stay up-to-date with all the most pertinent patent stories and news
Women in IP Leadership
A segment dedicated to women working in the IP industry, providing a platform to share real accounts from rising women around the globe. In these interviews we will be discussing experiences, celebrating milestones and achievements, and putting forward ideas for advancing equity and diversity.
By providing a platform to share personal experiences we aim to continue the empowerment of women in the world of IP.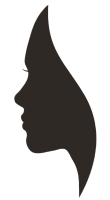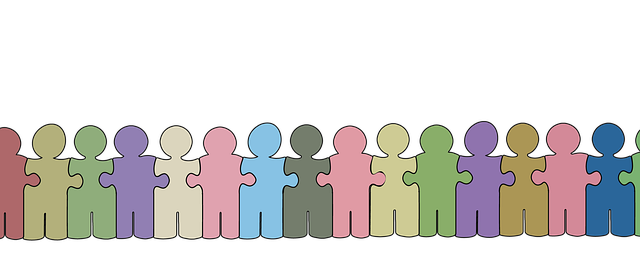 Diversity, Equity & Inclusion Series
In this six-part series Dr. Suzanne Wertheim, of Worthwhile Research & Consulting, talks to The Patent Lawyer about diversity, equity, and inclusion: what it means; the current challenges; DEI in law; gender bias; and what we can all do to improve.