Blank Rome LLP is pleased to announce that Dr. Joseph B. Jackson has joined the firm's Houston office in the Intellectual Property and Technology practice group as a patent agent. Joe's arrival continues the firm's strategic expansion of its Intellectual Property...
Since its discovery in 2004, and the subsequent Nobel Prize in 2010, graphene has been one of this generation's most talked-about advances in the material sciences.  It has been touted as a 'cure all' for problems in nearly every technological sector, and (perhaps...
read more
On January 11, 2023, the US International Trade Commission (ITC) has issued a ruling that Apple Inc. goes against Section 337 of the Tariff Act of 1930 as amended, 19 U.S.C. § 1337, by importing and selling certain Apple Watches with light-based pulse oximetry...
read more
Blank Rome LLP is pleased to announce that Dr. Joseph B. Jackson has joined the firm's Houston office in the Intellectual Property and Technology practice group as a patent agent. Joe's arrival continues the firm's strategic expansion of its Intellectual Property...
read more
WASHINGTON, DC—Finnegan is pleased to announce that registration is now open for its 2023 Finnegan IP University program. The free program introduces undergraduate and graduate STEM students to career opportunities in IP law over four weeks of online educational...
read more
DENVER, January 18, 2023—Holland & Hart announced that it has created a new leadership role of Principal, Patent Agent (Principal). The firm's leadership promoted Devin Brennan as the firm's first Principal effective January 1. Brennan joined the firm in 2015 as a...
read more
The waiver debate over Covid 19 treatment is again in focus as countries and health systems brace up for another variant that threatens to wreak havoc over lives and livelihoods. The need to share COVID-19-related IP remains urgent, considering that two years into the...
read more
International law firm Withers continues its rapid growth strategy in the life sciences sector and in its Boston team with the arrival of new partners Tom Meyers and Zachary Hyde. Both join from Brown Rudnick's Boston office, where Tom led the Intellectual Property...
read more
New York, New York—January 11, 2023—The International Trademark Association (INTA) has officially opened registration for the 2023 Annual Meeting Live+. The gathering will be the Association's 145th Annual Meeting, featuring an in-person event at Singapore's renowned...
read more
Industry representatives call for collaborative effort to redress the gender imbalance Hong Kong, 12 January 2023 – Mayer Brown and Women In Law Hong Kong (WILHK) today announced the findings of a joint survey aimed at exploring gender biases in Hong Kong's legal...
read more
Washington, D.C. (January 4, 2023) – Sterne, Kessler, Goldstein & Fox is proud to announce that seven attorneys have been elected to the directorship effective January 1, 2023. This year represents the largest class of new directors in Sterne Kessler's 45-year...
read more
Munich, 11.01.2023 – At the beginning of the year, the mixed law firm BOEHMERT & BOEHMERT strengthens itself with two new partners. The Patent attorneys Dr. Mario Araujo and Dr. Jin Jeon will in future be jointly responsible for the electrical engineering,...
read more
EU intellectual property boutique firm HOYNG ROKH MONEGIER has promoted Agathe Caillé to counsel. Agathe joined the team in Paris in 2012, her focus is on patent litigation. She has handled patent cases in the telecommunications, pharmaceuticals and chemical fields,...
read more
VLSI Technology LLC has agreed to dismiss all claims against Intel Corporation in a patent case before the Delaware District Court in the US. The two companies made a joint filing on 27 December outlining their intentions to abandon the action. As well as agreeing to...
read more
Unused or unloved intellectual property assets We are all familiar with selling unwanted items on eBay, Vinted, Facebook Marketplace….. Sometimes it is for housecleaning or clearing, and sometimes to get rid of the old and even tired. Surprising who wants to buy that...
read more
MEXICO CITY, Jan. 9, 2023- OLIVARES, a leading IP, business, and litigation law firm in Mexico announces the addition of two new partners: Rommy Morales and Jaime Rodríguez. Rommy Morales is an experienced practitioner at OLIVARES, first joining the firm in 2008. For...
read more
The LOT Network membership will enable Landis+Gyr to remain at the forefront of innovation in sustainable energy management technology, rather than focus on patent litigation. Cham, Switzerland – January 9th, 2023 – Landis+Gyr (SIX: LAND), a leading global provider of...
read more
Reddie & Grose, a UK and European firm of Patent, Trademark and Design attorneys, is delighted to announce that Dr Yumiko Kato has joined the firm as a Senior Associate. She will be working out of the London office. Yumiko's specialist field is chemistry where she...
read more
WASHINGTON, DC—Finnegan is delighted to welcome eight attorneys to the partnership. They represent distinct areas of intellectual property law including patent and trade secret litigation before U.S. federal district courts; investigations at the U.S. International...
read more
NEW YORK, January 3, 2023 – Cahill Gordon & Reindel LLP announced today that Gerald J. Flattmann, Jr. has joined the firm as a partner in the litigation practice group based in New York. He will serve as Chair of Cahill's Life Sciences Patent Litigation practice....
read more
The U.S. Court of Appeals for the Federal Circuit, also known as CAFC, rejected a writ of mandamus petition asking the Delaware district court to cancel an order to submit specific legal papers to ensure compliance with Chief Judge Connolly's standing orders on...
read more
Sign up to our newsletter!
Subscribe to our newsletter to stay up-to-date with all the most pertinent patent stories and news
Women in IP Leadership
A segment dedicated to women working in the IP industry, providing a platform to share real accounts from rising women around the globe. In these interviews we will be discussing experiences, celebrating milestones and achievements, and putting forward ideas for advancing equity and diversity.
By providing a platform to share personal experiences we aim to continue the empowerment of women in the world of IP.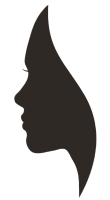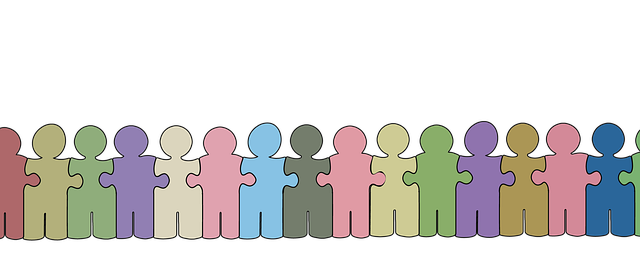 Diversity, Equity & Inclusion Series
In this six-part series Dr. Suzanne Wertheim, of Worthwhile Research & Consulting, talks to The Patent Lawyer about diversity, equity, and inclusion: what it means; the current challenges; DEI in law; gender bias; and what we can all do to improve.