Recently, plant-based protein manufacturer "Juicy Marbles" announced their newest product: vegan pork ribs, with edible bones. The soy-based ribs will join the brand's roster of plant-based "whole cuts", filet steaks, and joints. The USP of the Juicy Marbles range is...
The Delhi High Court, in a judgment dated 13.07.2023, has quashed the investigations being conducted by the Competition Commission of India ("CCI"), the market regulator in India, into allegations of abuse of dominant position against Ericsson for exercise of its...
The Department for Promotion of Industry and Internal Trade (DPIIT), Ministry of Commerce & Industry, the body responsible for administering Indian IP laws has, on August 22, 2023, published the Draft Patents (Amendment), Rules, 2023 (Draft Rules). The Draft Rules...
Government launches consultation as work on new trademarks and designs services starts The UK Government has launched a second consultation on proposed changes to allow the Intellectual Property Office to deliver better digital services. In July, the government...
Room temperature superconductivity has been a dream for researchers and industry alike for many years, and a new paper released by South Korean scientists suggests that it may have been discovered. The ability to conduct electricity without loss of energy has the...
In a recent communication, the United States Patent and Trademark Office (USPTO) announced an improved and more efficient process for choosing drawing figures to be featured on the front page of pre-grant patent publications. The new development, which will take...
In recent years, the advancement of artificial intelligence (AI) tools has brought about significant changes in how various industries engage with technology. From sophisticated machine learning algorithms to natural language processing and computer vision systems, AI...
In the realms of technology and innovation, patents offer the lifeblood that propels forward progress.  Patent holders are granted an exclusive right to their invention, providing them with a distinct market advantage.  However, when these inventions are borne out of...
In recent years, Artificial Intelligence Generated Content (hereinafter referred to as AIGC), represented by ChatGPT, has gained great development and attention worldwide. On the one hand, due to its powerful knowledge and content generation capabilities, the industry...
In the latest free trade agreement expansion news, the UK has formally signed the treaty to join the Comprehensive and Progressive Agreement for Trans-Pacific Partnership (CPTPP).  The CPTPP is a wide-reaching free trade agreement that currently includes Australia,...
The UK government has published its response to the transformation consultation which ran in late 2022 and ended on 6 January this year. The government sought views on a number of changes related to the Intellectual Property Office's (IPO) new digital services, and...
At first glance, the patent system may seem like a peculiar exception within the context of a free-market economy. After all, patents confer monopolistic rights — something that is usually anathema in free-market ideology. Yet patents represent a rational tradeoff to...
Identifies 36 companies and organizations on the cusp of Top 100 Global Innovators status London, U.K., July 25, 2023 – Clarivate Plc (NYSE: CLVT), a global leader in connecting people and organizations to intelligence they can trust to transform their world, today...
LONDON – International IP firm Mewburn Ellis has released a mini-report that examines the trends in the operation and use of the UK IPO's Green Channel program. The UK's IPO Green Channel allows patent applicants to accelerate the processing of patent applications...
In a case concerning Standard Essential Patents (SEP), the Court has the power to pass a pro-tem order without an exhaustive exploration of the quantum of royalty payments. If the negotiations between the parties fail, it does not mean that an implementer can continue...
Real-time data confirms confidence in new system Munich, 24 July 2023 –The EPO has published today a dashboard which offers a timely snapshot of applicants' eagerness to opt for the Unitary Patent. The interactive display breaks down requests for Unitary Patents by...
Two recent approvals of cultivated meat technology in the United States have opened up new avenues for the food industry. This marks a significant milestone in the field of alternative protein production and has far reaching implications, not only for the US market...
On June 21, 2023, a jury in the United States District Court for the District of Delaware found Google liable for patent infringement and ordered the company to pay Personal Audio, LLC $15.1 million in damages. Personal Audio is a company that owns patents related to...
In a dispute between Optis and Apple, the High Court in London found that relying on comparable licenses remains key to determining a global rate in UK FRAND (fair, reasonable and non-discriminatory) litigation, cementing the UK's role as an important forum for...
In May 2023, the US Supreme Court declined to hear three cases concerning patent eligibility: Interactive Wearables LLC v. Polar Electro OY[1], Tropp v. Travel Sentry Inc.[2], and Avery Dennison Corp. v. ADASA Inc.[3] This is despite the US solicitor general, the US...
The Kolkata High Court, while hearing an appeal against the refusal of a patent application, laid down important guidelines for the Patent Office directing that "upon amendment of the claims, the amendment application ought to be examined in a manner similar to the...
It is well known that a stable house needs strong foundations. The same goes for EU regulations. Because a regulation is a binding legislative act that applies across the EU, its creation or amendment demands careful consideration.  Consequently, a regulation usually...
The successful combination of hydraulic fracturing (or "frac") technology with horizontal drilling dramatically increases production in tight-rock petroleum reservoirs and has resulted in a decades-long "shale revolution" in the United States. Frac technology has...
To establish whether something is common general knowledge, the first and most important step is to look at the sources from which the skilled addressee could acquire the information. The Delhi High Court in an Appeal against the Order of Controller of Patents in Agfa...
Following Seattle Office Launch, Firm Announces Latest Major Move with Group of 15 from Dentons Song Jung to Lead Prominent six-Partner IP Team and Jeff Haidet to Boost Transactional Capability Globally for BCLP WASHINGTON, DC and ATLANTA (June 20, 2023) –...
Have you wondered why the option of Google Assistant voice control, used to manage speakers, has disappeared from the Sonos app? The answer is straightforward: the long-standing dispute between the two companies. Last time, Google and Sonos confronted each other in...
Shifting consumer attitudes, an uptake of plant-based and flexitarian diets, and a growing global demand for food are driving rapid expansion in the plant-based meat sector. In fact, sales of meat-free products are expected to exceed £1.1 billion in the UK by 2024....
A year ago, Ferrari announced that would invest 4.4 billion euros as part of its strategic plan for the 2022-26 period, aiming to unveil 15 new cars over the next few years, including high-performance cars with Advanced Driver Assistance Systems (ADAS). ADAS are...
On May 18, 2023, the US Supreme Court issued its opinion in Amgen v. Sanofi, which concerns patent law's enablement requirement. Under that requirement, codified at 35 U.S.C. § 112(a), a patent specification must describe "the invention" and "the manner and process of...
On May 18, 2023, a unanimous US Supreme Court in Amgen Inc. v. Sanofi[1] affirmed a decision by the US Court of Appeals for the Federal Circuit that found Amgen's patents invalid for lack of enablement. The Court held that the methods recited in Amgen's patents did...
The Delhi High Court, in a recent order, while dealing with an appeal by OPENTV INC for refusal of its patent (by the Indian Patent Office), highlighted the need to revisit the blanket exclusions set out in section 3(k) in relation to "business methods." The Court...
On 27 April 2023 the European Commission presented its proposal for a new regulatory framework for the licensing of standard essential patents (SEPs) in the EU. The draft regulation seeks to '(i) make available detailed information on SEPs and existing FRAND terms and...
11 May 2023 marked the day the European Parliament's Committees gave the green light to the proposed European Artificial Intelligence Act ("EU AI Act"). It is now scheduled for a final debate in Parliament on 13 June 2023. Some members of European Parliament are...
In the hallowed halls of intellectual property (IP) and the pharmaceutical industry, Gilead Sciences' recent victory over the US government is a game changer, folks. This isn't just about Gilead shaking off the government's patent claims like a dog shaking off water;...
The fall in patent applications indicates the need for a better system to stimulate green technology Reduction of patent fees likely to increase eco-friendly inventions The number of "Green Channel" patent applications in the UK has fallen by 47% within the last year,...
The new service will see the process of applying for a patent dramatically transformed over the next 12 months. Today, the IPO has published a transformation document which sets out what patents customers can expect over the next 12 months, and details of upcoming...
The implementation roadmap for the Unified Patent Court (UPC) was released in October 2022 by the UPC Preparatory team. The roadmap displays the key activities and milestones for the UPC in the lead up to its scheduled launch on June 1, 2023. One of those major...
"Mindless habitual behaviour is the enemy of innovation."- Rosabeth Moss Kanter Grant of a patent is a monopoly right given exclusively to an inventor for a limited period of time. Such an invention should be new, non- obvious, and a useful product or process. In the...
Angus Lyon, LawCare volunteer and former solicitor who now works counselling lawyers online, writes about anxiety in the legal profession for Mental Health Awareness Week. There's an old New Yorker cartoon by Danny Shanahan. Panel 1 shows Timmy floundering in a fast...
Anxiety is the theme of this year's Mental Health Awareness Week (MHAW) and LawCare, the legal mental health and wellbeing charity, are highlighting the prevalence of anxiety in the legal community. Anxiety is one of the top three reasons people working in the law...
I am reading a book entitled "Translation Accuracy and Dissemination of Disclosure of Patent Information: An Analysis of Translation and its Influence on Patent Law" by Dr. Aline Larroyed. It is a highly recommended book for patent professionals who must deal with...
Introduction In recent years, former employees of Companies have launched innovative solutions to meet the needs of the public, such as the recent launch of Bluesky, a social media platform by Jack Dorsey, the former CEO of Twitter. These recent events have sparked...
On March 16, 2023, Judge James Mellor of London High Court issued his long-awaited decision mandating Lenovo pay InterDigital a lump sum royalty payment of $138.7M for a global FRAND (fair, reasonable and non-discriminatory) license covering sales of mobile devices...
Each year, on April 26, World Intellectual Property Day is celebrated in a continued effort to raise awareness and understanding of the value IP offers. This year's focus is 'Women in IP: Accelerating innovation and creativity', intended to highlight the incredible...
IP Norge is a recently founded intellectual property cluster based in Norway. The cluster was established by 17 founding members with the aim of bringing together Norwegian companies, organizations and individuals who are involved in the management, protection and...
The rejection of Johnson & Johnson's secondary patent on Bedaquiline by the Indian Patent Office is a significant win for global health, particularly for poor countries in Asia and Africa. Facts: The primary patent of bedaquiline and "its salts, isomers and...
The Supreme Court recently heard oral argument in a patent case that has the potential to profoundly affect how broadly inventors may claim an invention, particularly in the life sciences space. On March 27, 2023, the Supreme Court held oral argument in Amgen v....
Nearly 40% of companies litigated were within two years of announcing their IPO; 52% of companies sued had less than $25 million in annual revenue A HighTech-Solutions (HTS) study, commissioned by the international, non-profit patent licensing platform LOT...
"The rise of AV technology presents a range of opportunities for companies interested in leveraging this technology for their own use. While there are certainly concerns about the potential for increased surveillance and control, the reality is that this technology...
The Intellectual Property Office has recently issued its annual report for the year 2021-2022. Our post covers some key aspects. The fee concessions & provisions for the expedited examination have been given to specific categories of applicants, including...
73% of global patent application publications in 2021/22 were Chinese in origin UK lags behind other nations with only three patent applications published in the last year There have been a record 411 global patent applications for carbon capture and storage...
ITV's new show 'Deep Fake Neighbour Wars' has recently received a lot of media attention due to its use of deepfake technology. The show uses images of celebrities and superimposes those images onto the faces of the UKs best impressionists. The impressionists then act...
The recent orders from the Delhi High court clarify that the claims can be amended by including the features from the description, thus redefining the permissibility of the claim amendments by the Indian Patent Act. The Delhi High Court, Intellectual Property Division...
Patent applications at the European Patent Office (EPO) up 2.5% despite global uncertainties Record demand for patents reflects attractiveness of European market Digital and clean-energy technologies on the rise China and US are main engines of growth in patent...
When I was young, Steve Jobs famously called computers "bicycles for the mind," and the metaphor helped explain why computers are so useful to human beings. Bicycles help humans conserve energy from one step to the next, which is why they are the best walkers in the...
Defendants in patent infringement cases filed in the United States by non-practicing entities (commonly known as "patent trolls") typically move to dismiss such cases pursuant to Federal Rule of Civil Procedure 12 on patent eligibility grounds.  The recent decision...
Every aspect of the battery lifecycle is experiencing innovation which is pushing batteries towards being arguably the most important technology of the 21st century.  For this reason, our recently published Battery Insights & IP Trends special report analyses...
Boeing the US aerospace giant ended up losing a very crucial patent due to a misplaced comma in the patent claim. Background: The patent under question was EP1798 872 dealing with the method of handling aircraft communication. The method discloses the use of different...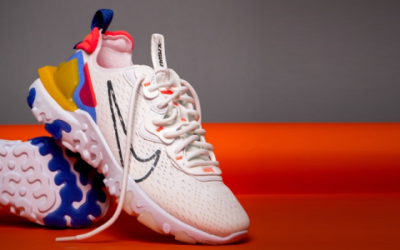 While trademark/trade dress and design patents are often used by sneaker brands to protect against similar sneaker designs released by competitors, utility patents have also been used to protect features of sneakers for over a hundred years. From Reebok's patent for...
69,000 patents related to semiconductors were filed in the 2021/22 55% of global patents in 2021/22 were Chinese in origin  UK lags behind other nations with just 0.26% of patents filed in the last year There have been a record 69,190 global patents for semiconductors...
When I was young, Steve Jobs famously called computers "bicycles for the mind," and the metaphor helped explain why computers are so useful to human beings. Bicycles help humans conserve energy from one step to the next, which is why they are the best walkers in the...
As a European Patent Attorney, one of my go-to texts is the Guidelines for Examination in the European Patent Office (EPO), known to many as simply the "Guidelines".  The Guidelines are prepared by the EPO to direct the work of their employees, but they also provide...
Ever since the printing press was invented, tools have empowered the innovation and  creativity of humans to earn a pecuniary right from the things that they create. ChatGPT  is no less than the most advanced typewriter made freely available to us. It should be used...
After much inter-jurisdictional wrangling and several administrative false starts, we now have legal certainty that the new Unitary Patent (UP) and Unified Patent Court (UPC) regime will take effect on 1 June 2023. This has been caused by ratification by the German...
Jump Rope Sys., LLC v. Coulter Ventures, LLC is being closely watched by legal experts and inventors with similar patent infringement cases LOUISVILLE, CO – Feb. 7, 2023 – The U.S. Supreme Court will consider this month whether to hear a case brought by five-time...
Patents are advanced intellectual property that establish the abilities and prospective future of a nation. The evolution of the Patent Law regime in India has been driven by a number of factors, including changes in technology, economic developments, and the global...
HGF are pleased to announce its office relocation in Dublin and the opening of a new office in Belfast. Both offices opened their doors on Wednesday 1st February to accommodate new growth within the business. The move is part of a strategic business plan, as HGF...
The US leads all other countries with almost half (45%) of all cybersecurity patent applications since 2000 Asia is home to four of the ten countries with the most cybersecurity patent application submissions; China, India, Republic of Korea and Japan Patents...
On 5th January 2023, Amazon was hit with its first patent lawsuit (3:23-cv-00057) of this year by BSD Crown Ltd., formerly known as Emblaze (2001-2014) and GEO Interactive Media Group (1995-2001). Currently, BSD Crown is involved in Food Retail Industry, but the...
Agreement covers Nokia's fundamental inventions in 5G and other technologies Samsung to make royalty payments to Nokia for a multi-year period Previous agreement expired at the end of 2022 Espoo, Finland – Nokia announced last month it has signed a new cross-license...
There has been a rush of excitement in recent weeks for OpenAI's chatbot, ChatGPT. It's hard not to share in the excitement, when one can ask a question as unusual as "write me a poem about patents in the style of Shakespeare" and receive a coherent and original reply...
Savings accounts, payments and loans play a key role in the economic and social welfare of individuals and countries. Amongst other things, they provide financial inclusion, higher chances of overcoming financial challenges, an opportunity to create a business or to...
LawCare, the mental health charity for legal professionals in the UK, today released new support statistics and its impact report LawCare's 2022 impact report shows that nearly a quarter (22%) of people contacting LawCare for support were primarily concerned about...
Since its discovery in 2004, and the subsequent Nobel Prize in 2010, graphene has been one of this generation's most talked-about advances in the material sciences.  It has been touted as a 'cure all' for problems in nearly every technological sector, and (perhaps...
On January 11, 2023, the US International Trade Commission (ITC) has issued a ruling that Apple Inc. goes against Section 337 of the Tariff Act of 1930 as amended, 19 U.S.C. § 1337, by importing and selling certain Apple Watches with light-based pulse oximetry...
The waiver debate over Covid 19 treatment is again in focus as countries and health systems brace up for another variant that threatens to wreak havoc over lives and livelihoods. The need to share COVID-19-related IP remains urgent, considering that two years into the...
New York, New York—January 11, 2023—The International Trademark Association (INTA) has officially opened registration for the 2023 Annual Meeting Live+. The gathering will be the Association's 145th Annual Meeting, featuring an in-person event at Singapore's renowned...
Industry representatives call for collaborative effort to redress the gender imbalance Hong Kong, 12 January 2023 – Mayer Brown and Women In Law Hong Kong (WILHK) today announced the findings of a joint survey aimed at exploring gender biases in Hong Kong's legal...
VLSI Technology LLC has agreed to dismiss all claims against Intel Corporation in a patent case before the Delaware District Court in the US. The two companies made a joint filing on 27 December outlining their intentions to abandon the action. As well as agreeing to...
Unused or unloved intellectual property assets We are all familiar with selling unwanted items on eBay, Vinted, Facebook Marketplace….. Sometimes it is for housecleaning or clearing, and sometimes to get rid of the old and even tired. Surprising who wants to buy that...
The U.S. Court of Appeals for the Federal Circuit, also known as CAFC, rejected a writ of mandamus petition asking the Delaware district court to cancel an order to submit specific legal papers to ensure compliance with Chief Judge Connolly's standing orders on...
ROTTERDAM & PRAGUE, December 12th, 2022 -- AIPEX, the leader in providing cost and time efficient pan-European IP portfolio management solutions announces expansion to the Czech Republic. AIPEX is proud to welcome its tenth member firm, HARBER IP, expanding its...
The Unified Patent Court (UPC) – which is expected to launch in April 2023 – will have jurisdiction not only for patent litigation, but also for litigation involving supplementary protection certificates (SPCs) issued for medicinal products and plant protection...
OpenAI's latest chatbot, ChatGPT, undoubtedly produces some seriously impressive results. Indeed, it's often difficult to tell, at first glance, that the text was generated using a chatbot. However, the internet (and particularly my LinkedIn feed) has been awash over...
Businesses must now apply for protection for designs separately under UK and EU systems Failure to protect design rights could see businesses miss out on growth opportunities The number of applications made to the Intellectual Property Office to protect product design...
New report from Mewburn Ellis A report released by IP firm Mewburn Ellis on patent litigation trends in England and Wales, has found that less than five percent of patent claims filed in court reach trial. The report examines data collected between 1 January 2020 and...
Short response deadlines mean alleged infringers may have less time to prepare defense The rules of the new Unified Patent Court (UPC) may well tilt the playing field in favor of 'patent trolls', by increasing the difficulties in defending intellectual property...
Legal news The reform of the intellectual property industry in Ukraine has reached its final stage. The Government of Ukraine continues the implementation of new requirements of Ukrainian legislation in the field of intellectual property to harmonize national...
The new Unified Patent Court (UPC)could lead to UK businesses losing control of their patents across Europe unless they take action now to opt out of the new system, says Mathys & Squire, the leading intellectual property law firm. The UPC is a new court which...
For the first time, a White Paper has been published that reveals the attributes, qualities, and competencies that every General Counsel should possess. The research was carried out by market-leading executive search consultancy Laurence Simons, a team of experts with...
In the ongoing complex litigation between Optis Cellular Technology LLC and Apple Inc., the Court of Appeal ([2022] EWCA Civ 1411) has upheld the High Court's findings that implementers of standard-essential patents (SEPs) cannot refuse to accept a FRAND license and...
There is a gender gap in patent law.  We've known for a long time that women are underrepresented in science, technology, engineering and medicine (STEM).  In the USA over half of PhDs are awarded to women, and yet STEM remains male-dominated. Women for only 30% of...
Daniel Chew, Partner and Head of Asia Group at HLK and one of the profession's top mobile and telecoms experts, has been elected as the first Asian President of The Chartered Institute of Patent Attorneys (CIPA). Daniel was elected at the Institute's 140th Annual...
The UK government has published its annual report on the work of the Intellectual Property Office (IPO) and the role it plays in driving innovation and growth in the UK. In particular, the report identifies the UK as a leading innovator in key areas of green...
Washington, D.C. — Blank Rome LLP is pleased to announce that Paul Zeineddin has joined the firm as partner and co-chair of the Intellectual Property Litigation practice group in the Washington, D.C., office. A trial attorney with over 20 years of experience, Paul...
As World Mental Health Day falls on the 10th day of the 10th month here are 10 reasons why you might consider reaching out to legal mental health charity LawCare for support. Everyone you'll speak to on the phone, email or online chat either works in, or has worked in...
The USPTO is a unique government organization in that its size is something that is not an issue of partisan contention.  The purpose of the patent side of the USPTO – to encourage innovation – is generally encouraged by both sides of the aisle.  Public debate...
This article will look at a couple of key aspects of the newest Canadian Patent Rules that have caught the attention of patent filers. Many applicants are currently taking immediate action to avoid the new rules and get grandfathered under the current rules.  As...
Under EPO practice, an application is most often filed in one of its official languages – English, French and German.  If filed in another language of an EPC-contracting state, a translation of the specification into one of the three EPO official languages must be...
China leads global efforts to dominate drone market, accounting for two-thirds of patents Patents granted for drones worldwide have increased by 39% to 4,876 in the past year*, shows new research by leading intellectual property law firm Mathys & Squire. The...
Learn more about how to improve the culture in the law and how to make your legal organisation a happy and healthy place to work Legal mental health charity LawCare has announced the full line up of speakers for its online conference 'Building a Better Life in the...
We are witnessing the most substantial changes in European patent law since its inception. As announced, the European patent with unitary effect will soon become operational, and with it the Unified Patent Court (UPC) will be launched. The establishment of an...
Introduction The recent High Court of Australia decision in Aristocrat Technologies Australia Pty Ltd v Commissioner of Patents [2022] HCA 29 considered the patentability of a computer-implemented invention relevant to electronic gaming machines. The High Court's...
An invalidity challenge to a claim may not rely upon an erroneous portion of a prior art disclosure if the error would have been apparent to one of ordinary skill in the art.[1]  This article examines the current state of the law on determining whether an error in a...
The Court of Appeals for the Federal Circuit has backed the District Court for the Eastern District of Virginia's finding that an artificial intelligence (AI) system cannot be named as the inventor of a patent. The Federal Circuit decision follows a growing consensus...
Background Nine years after the signing of the Agreement on a Unified Patent Court, the new Unitary Patent (UP) and single Unified Patent Court (UPC) are nearly a reality. All that is needed is for Germany to deposit its instrument of ratification of the UPC Agreement...
The story started back in 2019. At that time, SUGEN, INC. and PHARMACIA & UPJOHN COMPANY Pharmacia Upjohn sued Nativa, a Russian company, The Ministry of Health of the Russian Federation and Oleg Mikhaylov, the third person closely associated with Nativa against...