In May 2023, the US Supreme Court declined to hear three cases concerning patent eligibility: Interactive Wearables LLC v. Polar Electro OY[1], Tropp v. Travel Sentry Inc.[2], and Avery Dennison Corp. v. ADASA Inc.[3] This is despite the US solicitor general, the US Patent and Trademark Office (USPTO), and the bar asking for clarity and certainty in applying the now infamous patent eligibility test.
Interactive Wearables appealed a District Court's decision finding patents directed to media-player technology to be "nothing more than the abstract idea of providing information in conjunction with media content" to content players.[4] The District Court held that the claims are results oriented and fail to recite a particular way of performing an abstract idea with media content. The District Court then held that the claim limitations taken individually and as an ordered combination failed to recite an inventive concept — a technical solution unique to content players. The Federal Circuit affirmed under Fed. Cir. R. 36.
In Tropp v. Travel Sentry Inc., the Federal Circuit affirmed District Court's holding that the claims directed to a dual-access airline luggage lock are patent ineligible. While the lock itself is a physical device, the claims recited a method for "marketing dial-access lock for luggage inspection" which is both a "long-standing fundamental economic practice and method of organizing human activity."[5]
In Avery Dennison Corp. v. ADASA Inc., the claims were directed to a system and method for encoding information on RFID tags. The Federal Circuit confirmed the District Court finding these claims patent eligible.[6] After the Supreme Court declined to hear Interactive Wearables and Tropp, many hoped that the Supreme Court would here this case to provide clarity for applying the patent eligibility test, especially in the area of computer-implemented inventions. However, certiorari was denied.
The Supreme Court declined to disturb status quo. As such, the patent eligibility test remains highly subjective, inconsistent, confusing and difficult to apply. It also leads to arbitrary results.
The artificial intelligence (AI) and life science technologies are particularly impacted. Today, AI innovation, particularly generative AI, permeates many industries. Inventions in this space use the machine learning and neural network technologies that are particularly susceptible to a patent eligibility challenge because they generate human-readable text, are mathematical in nature and function on a generic computer. Even technologies that use robotics may be found to be patent ineligible after the Supreme Court's decision not to hear American Axle v. Neapco Holdings, Inc. Continued uncertainty due to patent eligibility may cause patent owners to question the strength of their patents and seek more certain ways to protect their IP. AI, for example, may be amenable to trade secret protection because the machine learning and neural net models often operate behind a firewall and are trained on training data which is easier to keep secret.
The life science technologies are similarly impacted, particularly in the diagnostic and therapeutic space. Recently, CareDX, Inc. filed a petition for certiorari with the Supreme Court to review the Federal Circuit's decision that its diagnostic claims directed to detecting levels of donor cell-free DNA in the blood of an organ transplant patient described a natural phenomena that lacked an inventive concept.[7] The case presents the Supreme Court with another opportunity to clarify 35 U.S.C. § 101, as the current concern is "almost any claim to a diagnostic invention could be rewritten at a level of abstraction that renders it ineligible for patent consideration."[8]
In the wake of the Supreme Court declining to review Interactive Wearables, Tropp, and Avery, patent owners are again left to speculate how to craft their patent specifications and claims to overcome the patent eligibility hurdles at the United States Patent & Trademark Office (USPTO) and in the district courts. The patent owners are advised to describe their inventions as a technological improvement or a solution that recites additional elements amounting to more than a judicial exception. The patent owners are also advised to draft claims that recite how the technological improvement is achieved, rather than the improvement itself. Finally, the patent owners are told to craft the claims in a way that, when viewed as a whole, are directed to an inventive concept. However, while this approach may be helpful to obtain a patent from the USPTO, it may not always hold up in courts because of the subjective nature of the patent eligibility test. This leaves many patent owners pondering if patents are indeed a viable way to protect their intellectual property (IP) or whether they should invest in other more certain and predictable ways to protect their IP.
By leaving the existing case law undisturbed, the Supreme Court left the application of the patent eligibility test in flux. The district courts are unable to consistently apply the patent eligibility test to give the patent owners certainty on the types of inventions that are patent eligible and that are not.  The stakeholders interested in more clarity may consider lobbying Congress.
Written by David McCombs, Partner, Eugene Goryunov, Partner, Chicago IPR Team Lead, Dina Blikshteyn, Partner, Michael McCarty, Associate and Nora Titus, Associate, Haynes & Boone.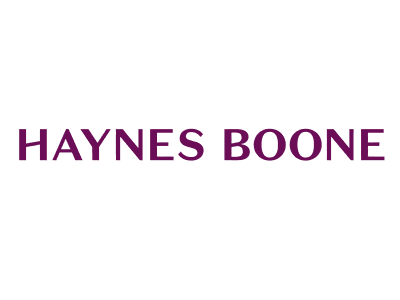 [1] Docket No. 21-1281.
[2] Docket No. 22-22.
[3] Docket No. 22-1092.
[4] Interactive Wearables, LLC v. Polar Electro Oy, and Polar Electro, Inc. No. 19-CV-3084 (GRB) (E.D.N.Y. Nov. 19, 2020) (internal citations omitted).
[5] Travel Sentry, Inc. v. Tropp, No. 2021-1908 (Fed. Cir. Feb. 14, 2022)
[6] Adasa Inc. v. Avery Dennison Corp., 55 F.4th 900 (Fed. Cir. 2022)
[7] CareDx, Inc., The Board of Trustees of The Leland Stanford Junior University v. Natera, Inc. No. 2022-1027 (Fed. Cir. Jul. 18, 2022). (holding "that applying standard techniques in a standard way to observe natural phenomena does not provide an inventive concept.").
[8] CareDx, Inc., The Board of Trustees of The Leland Stanford Junior University v. Natera, Inc. Brief amicus curiae of the Honorable Paul R. Michel (Ret.) and Professor John F. Duffy. May 2023. https://www.supremecourt.gov/DocketPDF/22/22-1066/267766/20230525162220890_22-1066%20Amici%20Brief.pdf