On March 16, 2023, Judge James Mellor of London High Court issued his long-awaited decision mandating Lenovo pay InterDigital a lump sum royalty payment of $138.7M for a global FRAND (fair, reasonable and non-discriminatory) license covering sales of mobile devices from 2007 to 2023. The 229-page decision is the latest in closely watched FRAND cases, following the Unwired Planet v Huawei case, which was the first full FRAND case to be decided by the UK courts, as well as the Conversant v Huawei and ZTE cases, which were dismissed by the UK Supreme Court in 2020.
InterDigital initiated this large-scale dispute over Lenovo's mobile 3G/4G/5G products in 2019. The two-week long FRAND trial – which included over 20 witnesses and 30 expert reports – took place in January-February 2022. Now that the High Court's decision is out, both parties have claimed victory in the press. Of course, as the licensee, the result of the decision is that Lenovo has to pay the not-insignificant lump-sum of almost $139M. This amount is far less than InterDigital's license offer of $337M and more than Lenovo's license counter-offer of $80M +/- 15% for adjusted sales, both of which. the court determined were not FRAND. The court's number, however, is a lot closer to the number sought by Lenovo than by InterDigital. In addition, Interdigital has appealed the decision, while Lenovo has not cross-appealed and indicated it was prepared to take a license on these terms. All of this indicates that the decision was more licensee-friendly than licensor-friendly.
In its royalty analysis, the court found a 2017 license with LG to be a comparable license based on the commercial distribution and sales status of that licensee, including factors such as sales composition, the ratio of developed and emerging markets, and the average selling price (ASP) for emerging markets. For example, the Court noted that (i) LG's sales mix over that period (2G: 0%; 3G: 31.4%, 4G: 68.6%) was very close to Lenovo's (2G: 1.4%; 3G: 37.8%; 4G: 60.8%), (ii) LG's split between Developed and Emerging markets was very roughly the mirror image of Lenovo's – approximately 2/3:1/3, whereas Lenovo was almost 1/5:4/5; and (iii) The Lenovo was selling a higher proportion of 4G handsets into Emerging Markets and at a lower ASP, and much lower sales into Developed Markets generally. InterDigital hit problems using other licenses as comparables due to inconsistency and the complexity of discounts that it had applied in its many years of licensing.
Starting from the LG license, the court then made a number of adjustments to account for differences between Lenovo and LG. The most important adjustment was to reflect differences between those parties in the split between developed and emerging markets, where InterDigital had less patents. The court applied a single adjustment ratio of 0.728 to reflect all the differences between LG and Lenovo, which brought the Lenovo royalty rate to 17.5 cents/unit from the LG License rate of 24 cents. The calculation model provided to the court by the experts included sales figures for Lenovo going back to 2007. When applied to the relevant sales during the time period, the $0.175 rate yielded a lump sum payment for Lenovo of $138.7M.
It is noteworthy that the court held that the same royalty rate should apply to both past and future sales, with the past extending to the beginning of sales regardless of statute of limitations defenses, reasoning that a willing licensee should not benefit from any delay. Rather, the court found that a willing licensee would not seek to benefit from the acceptance of FRAND terms or the delay in payment of FRAND royalties by using short periods or a discount for past infringement. This is based on the theory that voluntary licensees would not insist on discounts for past amounts. This suggests that it may become more difficult to apply different rates for past and future in future FRAND cases.
Interestingly, the court also found that so-called volume discounts (higher discounts based on sales volume), which are a well-known practice in the industry, violated FRAND as implemented, because they discriminated against smaller licensees and were inconsistently applied. On the other hand, the court held that discounts reflecting the time value of money, such as early receipt of royalties (so-called early bird discounts) and discounts for up-front lump-sum payments, are fair and do not contradict the requirements of FRAND.
As to the type of analysis employed, the court found that top-down analyses can be informative. However, the general category of 'top-down' embraces a wide range of possible approaches and this case is a prime example of the fact that "the devil is in the details." Here, the court found no value in InterDigital's Top-Down cross-check in any of its guises.
Significantly, the court also found that InterDigital was not entitled to injunction against an implementer like Lenovo unless Lenovo had unequivocally refused to take a FRAND license. This is a difficult factual showing for a prospective licensor to have to make in most circumstances. Accordingly, this decision makes it practically more difficult for SEP rights-holders to seek injunctions.
We are sure that the SEP licensing industry will be watching InterDigital's appeal closely, and that it may also have some bearing on the UK's continued standing as a preferred litigation venue for SEP royalty-setting cases.
Written by Michael J. Kasdan, Partner and Takao Saito, Consulting Counsel, Wiggin and Dana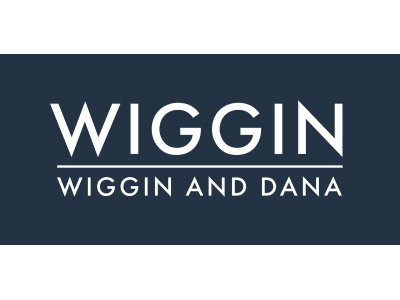 | MORE NEWS |  | SHARE NEWS WITH OUR EDITOR |