New York – May 23, 2023 - LiquidText, the award-winning reading, note-taking and document analysis platform, is proud to announce its recent achievement of ISO 27001 certification. This internationally recognized certification demonstrates LiquidText's unwavering...
Introduction In recent years, former employees of Companies have launched innovative solutions to meet the needs of the public, such as the recent launch of Bluesky, a social media platform by Jack Dorsey, the former CEO of Twitter. These recent events have sparked...
read more
On March 16, 2023, Judge James Mellor of London High Court issued his long-awaited decision mandating Lenovo pay InterDigital a lump sum royalty payment of $138.7M for a global FRAND (fair, reasonable and non-discriminatory) license covering sales of mobile devices...
read more
Allen & Overy's global IP Litigation practice continues on its path to expand its capabilities in tech and life sciences through the promotion of three patent litigation specialists to partner. Effective from 1 May 2023. Namely; Charles Tuffreau, Paris Denise...
read more
Each year, on April 26, World Intellectual Property Day is celebrated in a continued effort to raise awareness and understanding of the value IP offers. This year's focus is 'Women in IP: Accelerating innovation and creativity', intended to highlight the incredible...
read more
IP Norge is a recently founded intellectual property cluster based in Norway. The cluster was established by 17 founding members with the aim of bringing together Norwegian companies, organizations and individuals who are involved in the management, protection and...
read more
The rejection of Johnson & Johnson's secondary patent on Bedaquiline by the Indian Patent Office is a significant win for global health, particularly for poor countries in Asia and Africa. Facts: The primary patent of bedaquiline and "its salts, isomers and...
read more
Cantor Colburn LLP is proud to announce the addition of intellectual property attorneys Samantha Burch; Tam Dinh, Ph.D.; Steven McHugh; Alex Starkovich; and Peter Thompson; and patent agent Helena Lovick, Ph.D. "These professionals are a noteworthy addition to the...
read more
Mewburn Ellis' Chief Inclusion & Diversity Officer Robert Andrews, a partner in the firm's Chemical and Life Sciences practice, has been appointed as a new member of IP Inclusive Management, the governing body of IP Inclusive, a UK-based organization dedicated to...
read more
Leading global innovator joins several Avanci licensing programs, increasing value for licensees Avanci, a leader in simplifying the sharing of advanced technologies, today announced that Samsung Electronics has become a licensor for several of its licensing programs,...
read more
The Supreme Court recently heard oral argument in a patent case that has the potential to profoundly affect how broadly inventors may claim an invention, particularly in the life sciences space. On March 27, 2023, the Supreme Court held oral argument in Amgen v....
read more
Nearly 40% of companies litigated were within two years of announcing their IPO; 52% of companies sued had less than $25 million in annual revenue A HighTech-Solutions (HTS) study, commissioned by the international, non-profit patent licensing platform LOT...
read more
"The rise of AV technology presents a range of opportunities for companies interested in leveraging this technology for their own use. While there are certainly concerns about the potential for increased surveillance and control, the reality is that this technology...
read more
The Intellectual Property Office has recently issued its annual report for the year 2021-2022. Our post covers some key aspects. The fee concessions & provisions for the expedited examination have been given to specific categories of applicants, including...
read more
Addition Follows Firms' Collaboration in High-Profile Litigation Win Womble Bond Dickinson is expanding its Patent Prosecution and Litigation practice with five lawyers from Moyles IP, a boutique firm focused on protecting the IP rights of domestic and international...
read more
Perkins Coie is pleased to announce that Thomas (Tom) Yee has joined the firm in New York as an Intellectual Property (IP) partner in the Patent Prosecution & Portfolio Counseling practice. Tom counsels clients on a broad range of IP issues, including strategic...
read more
As a mark of its ongoing success, European intellectual property firm, Withers & Rogers, has officially announced four promotions to the partnership, effective from 1 April 2023. The newly promoted partners include Bethan Halliwell, Shu Yang and Mark Sugden, who...
read more
73% of global patent application publications in 2021/22 were Chinese in origin UK lags behind other nations with only three patent applications published in the last year There have been a record 411 global patent applications for carbon capture and storage...
read more
ITV's new show 'Deep Fake Neighbour Wars' has recently received a lot of media attention due to its use of deepfake technology. The show uses images of celebrities and superimposes those images onto the faces of the UKs best impressionists. The impressionists then act...
read more
Washington, D.C. — Blank Rome LLP is pleased to announce that Walter D. Davis, Jr. has joined the firm's Intellectual Property Litigation practice group as a partner in the Washington, D.C., office. Walter has significant experience in all facets of patent law,...
read more
Appleyard Lees partner Bill Lister, a solicitor, Chartered Trade Mark Attorney and CMC Registered Mediator, retired from the partnership on 31 March 2023. Bill will continue to work as a consultant for the firm. Bill joined the partnership in 2018, a pivotal time in...
read more
Sign up to our newsletter!
Subscribe to our newsletter to stay up-to-date with all the most pertinent patent stories and news
Women in IP Leadership
A segment dedicated to women working in the IP industry, providing a platform to share real accounts from rising women around the globe. In these interviews we will be discussing experiences, celebrating milestones and achievements, and putting forward ideas for advancing equity and diversity.
By providing a platform to share personal experiences we aim to continue the empowerment of women in the world of IP.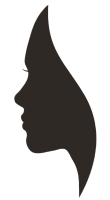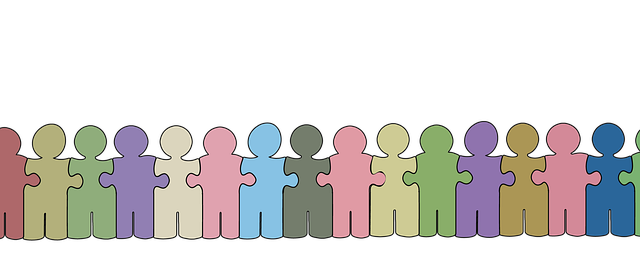 Diversity, Equity & Inclusion Series
In this six-part series Dr. Suzanne Wertheim, of Worthwhile Research & Consulting, talks to The Patent Lawyer about diversity, equity, and inclusion: what it means; the current challenges; DEI in law; gender bias; and what we can all do to improve.