Blank Rome LLP is pleased to announce that Dr. Joseph B. Jackson has joined the firm's Houston office in the Intellectual Property and Technology practice group as a patent agent. Joe's arrival continues the firm's strategic expansion of its Intellectual Property...
VLSI Technology LLC has agreed to dismiss all claims against Intel Corporation in a patent case before the Delaware District Court in the US. The two companies made a joint filing on 27 December outlining their intentions to abandon the action. As well as agreeing to...
read more
Unused or unloved intellectual property assets We are all familiar with selling unwanted items on eBay, Vinted, Facebook Marketplace….. Sometimes it is for housecleaning or clearing, and sometimes to get rid of the old and even tired. Surprising who wants to buy that...
read more
MEXICO CITY, Jan. 9, 2023- OLIVARES, a leading IP, business, and litigation law firm in Mexico announces the addition of two new partners: Rommy Morales and Jaime Rodríguez. Rommy Morales is an experienced practitioner at OLIVARES, first joining the firm in 2008. For...
read more
The LOT Network membership will enable Landis+Gyr to remain at the forefront of innovation in sustainable energy management technology, rather than focus on patent litigation. Cham, Switzerland – January 9th, 2023 – Landis+Gyr (SIX: LAND), a leading global provider of...
read more
Reddie & Grose, a UK and European firm of Patent, Trademark and Design attorneys, is delighted to announce that Dr Yumiko Kato has joined the firm as a Senior Associate. She will be working out of the London office. Yumiko's specialist field is chemistry where she...
read more
WASHINGTON, DC—Finnegan is delighted to welcome eight attorneys to the partnership. They represent distinct areas of intellectual property law including patent and trade secret litigation before U.S. federal district courts; investigations at the U.S. International...
read more
NEW YORK, January 3, 2023 – Cahill Gordon & Reindel LLP announced today that Gerald J. Flattmann, Jr. has joined the firm as a partner in the litigation practice group based in New York. He will serve as Chair of Cahill's Life Sciences Patent Litigation practice....
read more
The U.S. Court of Appeals for the Federal Circuit, also known as CAFC, rejected a writ of mandamus petition asking the Delaware district court to cancel an order to submit specific legal papers to ensure compliance with Chief Judge Connolly's standing orders on...
read more
BOSTON, December 21, 2022 – Anaqua, the leading provider of innovation and intellectual property (IP) management technology, today announced that global law firm Nixon Peabody has selected Anaqua's PATTSY WAVE platform as its new IP management solution. Nixon Peabody...
read more
Joining the international non-profit community is an important step in ensuring the health of the AI community PHOENIX, AZ (DECEMBER 20, 2022): LOT Network, the international community of the world's leading high-tech companies committed to protecting its members from...
read more
International IP services firm Rouse enhances its capabilities in Sweden through acquisition of leading IP firm Valea AB 14 December 2022: International Intellectual Property (IP) services firm Rouse today announces its acquisition of Valea AB, a leading European IP...
read more
The IPO has announced that Adam Williams has been appointed Chief Executive and Comptroller-General of the Intellectual Property Office. Adam joined the Intellectual Property Office in 2009 and took up the role of Director of Business and International Policy in...
read more
ROTTERDAM & PRAGUE, December 12th, 2022 -- AIPEX, the leader in providing cost and time efficient pan-European IP portfolio management solutions announces expansion to the Czech Republic. AIPEX is proud to welcome its tenth member firm, HARBER IP, expanding its...
read more
The Unified Patent Court (UPC) – which is expected to launch in April 2023 – will have jurisdiction not only for patent litigation, but also for litigation involving supplementary protection certificates (SPCs) issued for medicinal products and plant protection...
read more
OpenAI's latest chatbot, ChatGPT, undoubtedly produces some seriously impressive results. Indeed, it's often difficult to tell, at first glance, that the text was generated using a chatbot. However, the internet (and particularly my LinkedIn feed) has been awash over...
read more
WASHINGTON, DC—In a final determination, the International Trade Commission (ITC) terminated an investigation brought on by Arigna Technology Ltd. against Finnegan clients BMW of North America, LLC and Bayerische Motoren Werke AG (collectively, "BMW"). Arigna alleged...
read more
Integrated capabilities will enable best practices in Life Science stage gate reviews BOSTON, December 7, 2022 – Anaqua, the leading provider of innovation and intellectual property management technology, today announced it is partnering with innovation intelligence...
read more
Jodie Goonawardena is the firm's fifth Associate hire in just over a year LONDON – Specialist IP law firm Powell Gilbert LLP today announces that it has expanded its team of leading IP lawyers with the appointment of Jodie Goonawardena as an Associate. Jodie joins...
read more
Law firm Browne Jacobson has appointed digital disruption legal expert Mike Rebeiro as strategic advisor to its UK & Ireland (UK&I) IP and Technology team. Mike who was the former Global Head of technology and Innovation at Norton Rose Fulbright, is a highly...
read more
From banking and communications networks to retail, e-commerce and entertainment platforms, all the technology rests on, or is comprised of, code from Linux and other open source projects. The cloud services that are powering an increasingly digitized lifestyle are...
read more
Sign up to our newsletter!
Subscribe to our newsletter to stay up-to-date with all the most pertinent patent stories and news
Women in IP Leadership
A segment dedicated to women working in the IP industry, providing a platform to share real accounts from rising women around the globe. In these interviews we will be discussing experiences, celebrating milestones and achievements, and putting forward ideas for advancing equity and diversity.
By providing a platform to share personal experiences we aim to continue the empowerment of women in the world of IP.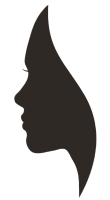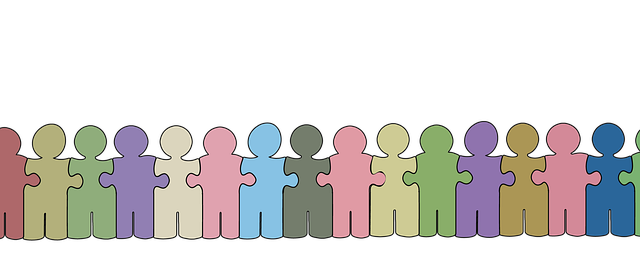 Diversity, Equity & Inclusion Series
In this six-part series Dr. Suzanne Wertheim, of Worthwhile Research & Consulting, talks to The Patent Lawyer about diversity, equity, and inclusion: what it means; the current challenges; DEI in law; gender bias; and what we can all do to improve.