International law firm CMS, in collaboration with patent AI specialist IPDefine Ltd., have developed a cutting-edge turnkey solution that is poised to make intellectual property monetization more accessible than ever before. Introducing CMS Umbra. By combining...
October 26, 2023 European patent provides composition of matter and medical use protection for the Company's proprietary deuterated psilocybin analog and deuterated DMT programs  New European patent further strengthens intellectual property portfolio, which now...
read more
EDMI, a global leader in smart metering solutions, joins as first licensee DUBLIN, Ireland, October 31, 2023 – Avanci, the independent global leader in joint licensing solutions, today launched a program for 4G smart meters, with global smart metering leader EDMI as...
read more
As of 1 November 2023, the "10-day rule" will be abolished and will no longer apply to deadlines that are triggered by communications issued by the European Patent Office (EPO) on or after that date. Background and current situation Some deadlines set by the EPO (for...
read more
Only 33 patent cases filed at the UK High Court this year raises fear of post-Brexit drift of cases from the UK to the EU – 60 already filed at the Unified Patent Court (UPC) since June The UK now has almost 1,000 representatives registered with the EU's UPC, second...
read more
MINNEAPOLIS (October 26, 2023) – Barnes & Thornburg is pleased to announce that Jason M. Zucchi has joined as a partner in the firm's Minneapolis office, further building out its bench as an intellectual property (IP) powerhouse with more than 200 IP attorneys,...
read more
Additional four Partners promoted within partnership Promotions in London and Cambridge offices Leading intellectual property law firm Mathys & Squire has confirmed a round of promotions for Equity Partners, Partners, and Managing Associates. Max Thoma and Andrea...
read more
Sanctions imposed on Russia work. This forces Russian authorities to dedicate more attention to the development of national economy. One of the goals proclaimed by the Russian government is to rely on domestic technologies and further develop new technologies. The...
read more
The Federal Circuit, in a case of first impression, recently defined the proper scope of "comparison prior art" in evaluating infringement of a design patent. Columbia Sportswear N. Am., Inc. v. Seirus Innovative Accessories, Inc., 80 F.4th 1363 (Fed. Cir. 2023)...
read more
Lucy Coe, Senior Associate at IP firm Mewburn Ellis takes leading role in committee for championing Women in the IP industry LONDON: Mewburn Ellis is proud to share that Lucy Coe has been made Committee Lead for IP Inclusive's Women in IP Group. The mission statement...
read more
New comprehensive platform streamlines licensing for the latest video standards DALLAS, Texas, October 18, 2023 – Avanci, the leader in simplifying the sharing of advanced technologies, today announced the launch of Avanci Video, a new licensing platform for internet...
read more
The Fintech Open Source Foundation (FINOS) conducted a survey in 2022. The results of its latest State of Open Source in Financial Services Survey show that financial services companies, known for their conservative approach to software development, now largely...
read more
Mike Gruber, LL.M. IP (GWU) reports on decisions in two provisional injunction proceedings before the UPC's Local Division Munich and shares strategic takeaways for enforcing patents across Europe. Three and a half months after opening its doors on June 1st, the UPC...
read more
On September 20, 2023, IP stakeholders converged at the United States Patent and Trademark Office to speak on the hot-button issue of standard essential patents (SEPs). The USPTO, in collaboration with the International Trade Administration and the National Institute...
read more
The Enlarged Board has issued its decision in consolidated cases G 1/22 and G 2/22. It concluded that the EPO is competent to assess priority entitlement and that there is a rebuttable presumption that an applicant claiming priority in accordance with the formal...
read more
Different roles within the IP practice and geographies significantly diverge in their attitudes toward AI London, U.K. October 12, 2023. Clarivate Plc (NYSE:CLVT), a global leader in connecting people and organizations to intelligence they can trust to transform their...
read more
Forresters has strengthened its German and European credentials with the hire of Partner Michael Fischer. Michael is a German and European Patent Attorney and a European Trademark and Design Attorney, specializing in electronics, computer-implemented inventions (CII),...
read more
It has been found that Sonos had improperly attempted to connect its 2006 patents for wireless, multi-room audio technology as a predate to Google's devices. The $32.5 million case, brought before a California federal judge, has been thrown out with Sonos' patents...
read more
In advance of the AIPPI World Congress, we sat down with Ari Laakkonen, Partner at Powell Gilbert and the Reporter General of AIPPI, to learn more about the upcoming program. The Istanbul Congress takes place at just the right moment for an update on the UPC, a few...
read more
João Negrão takes up office on 2 October 2023 as Executive Director of the EU Intellectual Property Office (EUIPO). With a strong record of almost 25 years of leadership experience in the intellectual property (IP) field, the Portuguese national was appointed to the...
read more
The national law firm of Quarles & Brady LLP announced that Matthew Holohan has joined the firm's Denver office as a partner in the Intellectual Property Practice Group. He was previously at an intellectual property (IP) firm in Denver. Holohan counsels clients...
read more
Sign up to our newsletter!
Subscribe to our newsletter to stay up-to-date with all the most pertinent patent stories and news
Women in IP Leadership
A segment dedicated to women working in the IP industry, providing a platform to share real accounts from rising women around the globe. In these interviews we will be discussing experiences, celebrating milestones and achievements, and putting forward ideas for advancing equity and diversity.
By providing a platform to share personal experiences we aim to continue the empowerment of women in the world of IP.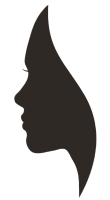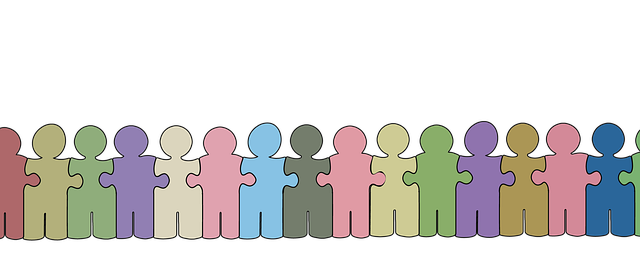 Diversity, Equity & Inclusion Series
In this six-part series Dr. Suzanne Wertheim, of Worthwhile Research & Consulting, talks to The Patent Lawyer about diversity, equity, and inclusion: what it means; the current challenges; DEI in law; gender bias; and what we can all do to improve.