- Provides access to large catalog of compounds complementary to Company's preclinical assets - - Strengthens drug discovery and development platform to build future potential novel drug candidates - - Supports broad intellectual property portfolio of innovative...
Agathe Michel-de Cazotte was appointed as of 1st September 2022 Carpmaels & Ransford is excited to announce the arrival of Agathe Michel-de Cazotte as a new Partner at the firm, effective from 1st September 2022. Agathe is an experienced European litigator with a...
read more
Two new Managing Associates appointed in round of internal promotions Leading intellectual property law firm Mathys & Squire has announced a series of Partner promotions and two new Managing Associates. The promotions form part of the firm's growth strategy and...
read more
Rankings calculated on cost and time efficiencies; USA closely followed by Australia and Singapore; People's Republic of China, UAE, and Turkey score less favourably. New York, 31 August, 2022: Competitive pricing among law firms is one of the main reasons why the USA...
read more
An invalidity challenge to a claim may not rely upon an erroneous portion of a prior art disclosure if the error would have been apparent to one of ordinary skill in the art.[1]  This article examines the current state of the law on determining whether an error in a...
read more
South Korean automakers join Avanci's essential patent marketplace for connected vehicles DALLAS, Texas, August 25, 2022 –  Avanci has announced that it has signed patent license agreements with Hyundai Motor Company and Kia Corporation, increasing the total number of...
read more
TOKYO, August 23, 2022 – Anaqua, the leading innovation and intellectual property (IP) management technology provider, hannounced that Yokogawa Electric Corporation will use Anaqua's AQX platform to help more effectively manage their valuable IP portfolios globally....
read more
The Court of Appeals for the Federal Circuit has backed the District Court for the Eastern District of Virginia's finding that an artificial intelligence (AI) system cannot be named as the inventor of a patent. The Federal Circuit decision follows a growing consensus...
read more
Background Nine years after the signing of the Agreement on a Unified Patent Court, the new Unitary Patent (UP) and single Unified Patent Court (UPC) are nearly a reality. All that is needed is for Germany to deposit its instrument of ratification of the UPC Agreement...
read more
The story started back in 2019. At that time, SUGEN, INC. and PHARMACIA & UPJOHN COMPANY Pharmacia Upjohn sued Nativa, a Russian company, The Ministry of Health of the Russian Federation and Oleg Mikhaylov, the third person closely associated with Nativa against...
read more
Recent EPO decision T3000/19 casts doubt on how (and practically, whether) audio/video prior art available on the internet should be cited at the EPO. T3000/19 concerns an appeal from the examining division who had refused an application based on a video found on the...
read more
A record 2,149 patents for plastic recycling were filed last year, up 7% from 2021 and an eightfold increase since 2016, says Mathys & Squire, the intellectual property firm. Mathys & Squire says the plastic recycling industry is competing to develop...
read more
G2 Legal, a leading legal recruitment company, today announced multiple promotions to help deliver its plan for growth. Having joined G2 Legal in 2013, Andrew Cookson is now promoted to Director and will continue to head up the Midlands region. James Hitti has been...
read more
Leading intellectual property (IP) firm Rouse today announces the appointment of a new Chairperson to its board: Paul Raleigh. The appointment will support Rouse while the business continues to grow as a global IP services provider, operating in some of the world's...
read more
LOT Network Inc. with Amazon, Cruise, The Walt Disney Company, Google, Meta, and Microsoft have partnered to form a new initiative called Advancing Diversity Across Patent Teams (ADAPT) to address diversity, equity, and inclusion (DEI) issues in the IP industry by...
read more
Douglas Jayatilaka has advised on matters before the Supreme Court and CJEU LONDON – Specialist IP law firm Powell Gilbert LLP (PG) has expanded its premier team of IP lawyers with the appointment of solicitor Douglas Jayatilaka as an Associate.  He has a technical...
read more
Partners Brian Horne and Andrew Merickel named to office leadership roles in LA and SF, respectively Knobbe Martens, one of the leading intellectual property law firms in the world, announced today that it has appointed new leaders in its Los Angeles and San Francisco...
read more
Boston headquartered Anaqua, an innovation and intellectual property (IP) management technology provider, is investing in Northern Ireland for the first time and creating a 15 person European Engineering Hub.  Anaqua delivers innovative workflow solutions for...
read more
The recently published response of the UK government to a consultation on the interface between artificial intelligence ("AI") and intellectual property law demonstrates the importance that is attached to this area of technology in driving innovation and economic...
read more
The European Patent Office Board of Appeal (EPO BoA) has confirmed that an artificial intelligence (AI) system cannot be named as an inventor on a patent application.  While the decision was issued in December 2021, the written reasoning has only just been published....
read more
Unified Patent Court is biggest step forward in European intellectual property enforcement in 50 years New system will should save UK businesses looking to protect their IP in Europe thousands in fees Europe's new one-stop shop for IP enforcement – the Unified Patent...
read more
Sign up to our newsletter!
Subscribe to our newsletter to stay up-to-date with all the most pertinent patent stories and news
Women in IP Leadership
A segment dedicated to women working in the IP industry, providing a platform to share real accounts from rising women around the globe. In these interviews we will be discussing experiences, celebrating milestones and achievements, and putting forward ideas for advancing equity and diversity.
By providing a platform to share personal experiences we aim to continue the empowerment of women in the world of IP.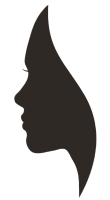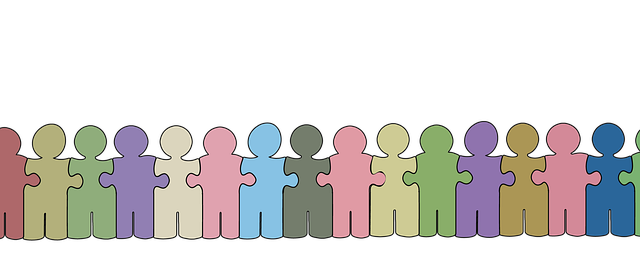 Diversity, Equity & Inclusion Series
In this six-part series Dr. Suzanne Wertheim, of Worthwhile Research & Consulting, talks to The Patent Lawyer about diversity, equity, and inclusion: what it means; the current challenges; DEI in law; gender bias; and what we can all do to improve.