In light of current global events, and in line with many other jurisdictions, the Indian Supreme Court has extended the limitation period for the filing of suits, appeals, and applications in all proceedings before any court, tribunal, or authority in India. The...
The future of Europe's Unified Patent Court (UPC) seems increasingly in doubt. First, the British Government confirmed that it would not seek membership of the Court following Brexit, and now Germany's intended involvement has been deemed "unconstitutional". The UPC...
In a decisive and damaging blow for the Irish pharmaceutical giant, a US Federal Court decision has ruled that six patents owned by Amarin Corporation, and used in its successful drug VASCEPA, are invalid. VASCEPA, a treatment for cardiovascular disease originally...
Given the enormous, and growing, disruption caused by the COVID-19 pandemic, the European Patent Office (EPO) has taken the decision to extend all deadlines for application until 17 April 2020. The decision was announced in a Notice dated 17 March, which stated that...
The recently published European Patent Office (EPO) Patent Index 2019 Annual Report contains various headline findings, including: A 4% annual growth in the number of EPO patent applications in 2019. EPO States now account for 45% of patent applications (with Germany,...
According to the latest Derwent Top 100 Global Innovators report, released by Clarivate Analytics, the emergence of market disrupters is fragmenting the global patent landscape and diluting the invention market share of leading innovators. Rapid change has seen large...
In what represents an enormous, and expensive, blow for Apple, the US Supreme Court has declined to consider the tech giant's appeal from a recent Court of Appeal decision, in which it was held that Apple could not proceed with patent invalidation claims against...
Controversial Irish patent-holding company Neodron has launched a patent infringement action against Apple in the US District Court, claiming that four of its patents have been used without permission by Apple in the capacitive touchscreens used in Apple's iPhone 11...
The total number of patents granted in the United States has been more-or-less static over the last five years. However, that trend came seemed to come to an end last year. New 2019 USPTO patent statistics analysis, carried out using Anaqua's AcclaimIP patent search...
The World Intellectual Property Office (WIPO) is currently undertaking a public consultation on AI and IP, seeking comments from interested parties on the likely impact of AI on IP law and practice. Saiful Khan, partner and specialist electronics and computing patent...
It has been nearly ten years since Apple and VirnetX first locked horns in patent litigation. VirnetX, a Nevada-based security technology company, holds patents for tech used in secure communications – patents that, VirnetX has alleged in proceedings against both...
A California jury has ruled against Apple in its most recent skirmish with Canadian intellectual property licensing company WiLan, finding that the tech giant owes the latter some $85 million in damages. WiLan has been involved in patent proceedings against Apple,...
Long-running proceedings against gaming behemoth Nintendo have concluded in the company's favor after a US federal court found that the Kyoto-based company did not infringe motion-control patents held by iLife Technologies Inc, a Dallas tech company that has developed...
Whether the recent US-China trade deal will have the desired effect of ending the acrimonious trade war between the two countries remains to be seen. What is clear, however, is that the deal will have consequences for IP matters such as pharmaceutical patents, and...
The Saudi justice minister Walid Al-Samaani has announced that, from February, patent and copyright cases will be heard by commercial courts and/or committees established within those courts. Previously, such cases were heard by two committees, constituted to examine...
The US International Trade Commission (USITC) has voted to institute an investigation of certain wearable monitoring devices manufactured by, amongst others, Fitbit and Garmin. The investigation follows a complaint filed by Philips North America, alleging violations...
Masimo, the California-based patient-monitoring technology manufacturer, has brought patent infringement proceedings against Apple in the US District Court, claiming that the multinational's Apple Watch infringes upon ten of its patents. Further, Masimo alleges that...
Following a patent application last year, Airbnb is now using advanced AI-powered software gained from its acquisition of tech startup Trooly to run social media background checks on potentially "untrustworthy" bookers. The "trait-analyzing" software uses bespoke...
The European Patent Office (EPO) has, in a landmark decision, rejected two patent applications designating an artificial intelligence, rather than a human being, as the inventor. Both applications named the neural-net AI "DABUS" as the creator of, respectively, an...
According to research commissioned by online retailer Vape Club, and based on data from UK Trading Standards, fake Apple AirPods are set to be the most "popular" counterfeit item this Christmas in the UK, with trading standards having already seized £134,000 worth of...
Representative Alexandria Ocasio-Cortez and Senator Bernie Sanders have written an open letter to the US Patent and Trademark Office (USPTO) accusing US pharmaceutical giant Gilead Sciences Inc of "corporate misconduct" over its actions relating to the development of...
Earlier this year, a group of companies, including Daimler, Continental, and Valeo, complained to the European Commission over Nokia's licensing fees for technology patents for smart car navigation and autonomous cars. Nokia, meanwhile, currently finds itself pursuing...
Clarivate Analytics, the US provider of subscription-based analytics services, has announced its acquisition of Darts-ip, a leading supplier of case law data and analytics for IP professionals. The deal will see Darts-ip providing case law data and supporting...
In a step that seems outlandish even by its own standards, Tesla has filed a patent with the USPTO for a system that would clean the glass surfaces on its cars, from the windshield to side windows to camera lenses, with lasers. According to the patent application, the...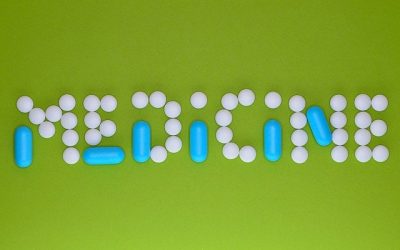 A collective of more than ninety civil organizations has called for urgent reform of the Harare Protocol of the African Regional Intellectual Property Organization (ARIPO) in order to ensure that people across Africa have access to affordable medicines. The...
Ahead of next year's eagerly awaited launch of its new PS5 videogame console, Sony has filed patents with the Japanese patent office for a new iteration of its DualShock controller. The visual design and functionality of Sony's PlayStation controllers was largely...
LG, the South Korean technology giant, has brought patent infringement proceedings against Chinese multinational, and rival, TCL Corporation. LG alleges that TCL infringed three Long-Term Evolution (LTE) patents held by LG. LTE is a wireless standard for broadband...
American financial services giant Wells Fargo has been found by a Texan court to have infringed patents held by the United Services Automobile Association (USAA). The ruling found that Wells Fargo had intentionally infringed two patents, both relating to an...
In a landmark ruling by Brazil's Court of Appeal, Bayer subsidiary Monsanto has defeated a class-action lawsuit brought by Brazilian farmers over the royalties Monsanto levies on farmers when they save seeds grown from one Monsanto crop for use in the next. With...
Anaqua, the Boston-based provider of intellectual asset management (IAM) and IP management solutions, has announced that the US Army Medical Research and Development Command (USAMRDC) has selected the ANAQUA platform to manage its global IP portfolio. The USAMRDC is...
Having tired of being the subject of a stream of infringement lawsuits from patent-aggregating entity Fortress Investment Group, multinational tech giant Intel has now launched its own proceedings against Fortress, seeking a declaration that Fortress' business is...
In a decision that has surprised many, given earlier decisions to the contrary by the Patent Office, the High Court and the Court of Appeal, Professor Ian Shanks has won his case in the Supreme Court against his former employer, Unilever. Whilst working for a Unilever...
HyperStealth Biotechnology Corporation, a manufacturer of camouflage uniforms used by the military, has announced that it has recently filed a patent application relating to a "Quantum Stealth Light Bending Material" which it refers to, in a nod towards Harry Potter's...
The Hong Kong Intellectual Property Department (HKIPD) has announced that a new patent system will be launched in Hong Kong on 19 December 2019. An original grant patent (OGP) system will be introduced to provide applicants with an alternative route of seeking...
Following its Annual Meeting at the end of September, the Intellectual Property Owners Association (IPO) has launched a 96-page "Gender Diversity in Innovation Toolkit" aimed at closing the gender gap between male and female inventors. Despite over 55% of Ph.D....
California has introduced a pioneering new law designed to stop large pharmaceutical companies settling claims of patent infringement by generic drug manufacturers by paying those manufacturers to delay launching their products – the so-called "pay-for-delay"...
A year on from making a similar announcement back in September 2018, Nokia has stated that, as of October 2019, it has declared to the European Telecommunications Standards Institute (ETSI) that it has identified over 2,000 "patent families" as being "essential" for...
Videogame developer and publisher EA has been accused of patent infringement by Stone Interactive Ventures (SIV) in proceedings launched by the latter in the US courts. It is understood that SIV is acting, at least in part, for Intellectual Ventures Assets (IVA), a...
Jeremy Corbyn, leader of the UK Labour Party, has told his party's annual conference that a Labour Government would introduce compulsory drug licensing "to secure generic versions of patented medicines". Under the proposed system, a state-owned pharmaceutical...
Chinese mobile giant Huawei has launched an apparently deliberately timed patent and copyright infringement broadside against rival Transsion, just as the latter goes public on the Chinese-equivalent of the Nasdaq stock exchange. Transsion is a Chinese manufacturer of...
Japanese auto parts and tires manufacturer Bridgestone Corporation has won patent infringement proceedings against Shengtai Group and Shandong Shengshi Tailai Rubber Technology, two Chinese tire makers. The proceedings concerned Bridgestone's "Blizzak VRX" tire, which...
The ongoing dispute between South Korean firms SK Innovation and LG Chem seems set to continue, with the former bringing fresh actions for patent infringement in the US. SK Innovation's move follows LG Chem's filing, in April, of proceedings against SK Innovation in...
US Research and Development firm InterDigital has gone to the High Court in the UK to begin patent infringement proceedings against Chinese technology giant Lenovo. The action concerns a number of 3G and 4G patents. InterDigital, which owns over thirty-thousand mobile...
South Korean smartphone manufacturer LG and American telecoms giant Qualcomm have, at the eleventh hour, reached a settlement whereby LG will retain its license to use a number of Qualcomm's 5G technology patents. The deal comes after extended legal tussles between...
Red Digital Cinema, or 'Red', manufacturer of the 'RED' digital cameras used widely across the film industry, has this week reacted robustly to Apple's May 2019 lawsuit to have one of Red's patents invalidated. Apple had argued that Red's patent for its "REDCODE"...
New figures released by the China National Intellectual Property Administration (CNIPA) show that, in the first half of this year, the number of patents filed by China in those countries that form part of its "Belt & Road Initiative" (BRI) rose 0.4%, to 3,125...
French multinational L'Oreal has been ordered to pay damages of over $91 million to Olaplex, a small company that employs less than thirty staff, after a federal court in the US found that L'Oreal had stolen Olaplex's trade secrets and infringed two of its patents....
American biopharmaceutical giant Amgen has won the latest round in its battle to protect its rheumatoid arthritis drug Enbrel from market competition by biosimilar medications. Sandoz, a subsidiary of Swiss multinational Novartis, failed in its bid before the New...
Taiwanese Technology company HTC has ceased sales of its smartphones in the UK in the latest chapter in its ongoing patent dispute with IPCom, a patent firm. Phone sales via HTC's own website have already been suspended, with the manufacturer currently working to halt...
A patent-infringement action has been filed against Apple by Sentius International, which previously partnered with Apple on various products. Sentius alleges that Apple's spell-checking tool, which searches a device's internal dictionary before highlighting any...
A team led by Professor Ryan Abbott at the University of Surrey has successfully filed the first-ever patent applications for two inventions created by Artificial Intelligence (AI). The AI inventor, named "DABUS" by its creator Stephen Thaler, relies upon a system of...
US senators have proposed measures to address the challenges faced by female and minority patent applicants in the US. According to the US Patent and Trademark Office (USPTO), a mere 12% of patent inventors in the US are female. Under the proposed Inventor Diversity...
VB Assets, owner of pioneering voice-recognition software developed by VoiceBox Technologies, is taking action against Amazon, alleging that a number of patents developed by VoiceBox were infringed when Amazon developed Alexa, its popular voice-activated device....
The European Patent Office (EPO) has agreed to do some biotechnology patent searches on behalf of the UK Intellectual Property Office (UKIPO) in an effort to help tackle its large backlog of applications. UKIPO said it has trained and recruited relevant patent...
China is making aims to strengthen the protection of intellectual property rights, the State Council's executive meeting, chaired by Premier Li Keqiang, ruled on Wednesday. The meeting ruled that efforts to formulate and improve the criteria for determining, checking...
UK Queen Elizabeth II has approved the appointment of judge Richard Arnold to the UK Court of Appeals. Arnold had previously served as a High Court of Justice judge in the Chancery Division from 2008 and was appointed judge in charge of the Patents Court in April...
IP Europe – a coalition of R&D intensive organisations in Europe whose inventions are protected by Intellectual Property Rights (IPR) – has launched policy recommendations calling on European policymakers to prioritise IP protection at the highest political level...
IP technology leader CPA Global today announces a new partnership with Brügmann Software GmbH, which aims to optimize and connect law firms and in-house IP teams to the patent renewals management services around the world through a joint technical interface and secure...
Apple is in the midst of legal action by Location Based Technologies (LBT) for allegedly infringing a patent related to the 'low-power mode' and 'facedown detection' features in various iPhones and iPads models. Filed with the U.S. District Court for the District of...
The results of the intellectual property salary survey are now live! Teaming up with The Patent Lawyer Magazine, this report presents data from a salary survey of the intellectual property profession which was collected over a six-week period from the 1 st of May 2019...
Apple is once again the subject of a patent lawsuit having allegedly infringed a patent covering a universal keyboard. According to the complaint filed in the District of Delaware, Princeps Interface Technologies allege that Apple infringed its U.S. patent. The patent...
Ericsson recently announced that it entered into a license agreement with Intellectual Ventures, putting an end to all patent infringement lawsuits between the two companies. The agreement includes a lawsuit which ended up in $43 million jury verdict for the patent...
RLS LLC announced that it settled the patent infringement lawsuits it filed against Conex Universal Limited. RLS filed its U.S. lawsuit in the District Court for the Southern District of Illinois on January 22, 2018, alleging that Conex infringes claims of two of its...
The Intellectual Property Enterprise Court ("IPEC") decided earlier last week who owns the rights to an employee invention when it is made out of hours and on the employee's own equipment. In a landmark decision that clarifies that it is the employer not the employee...
The PCT Network announces partnership with The International Renewals Group to manage patent and trademark renewal payments with full transparency and accountability. The partnership enables law firms and companies with extensive intellectual property to optimize and...
Vectura has won the U.S. GlaxoSmithKline patent litigation trial and has been awarded $89.7million in damages. Vectura filed a patent infringement lawsuit against GSK In July 2016, claiming that GSK infringed a patent covering three important GSK medications used to...
Apple and Qualcomm have agreed to drop all litigation and forge a new license agreement, ending a drawn-out legal battle on royalty collections from innovations in smartphone technology. The agreement consists of a global patent license and chipset supply. Apple...
Apple is closing two of its stores in Dallas in an apparent bid to ward off litigation from patent trolls. The stores closing on April 12th will supposedly make it easier for Apple to resist being pulled into Eastern District courtrooms in patent cases. The move...
Finjan Holdings, and its subsidiary Finjan, Inc., announced that the United States Patent & Trademark Office's Patent Trial and Appeal Board entered a Decision Denying Institution of Inter Partes Review against Juniper Networks. Juniper brought a petition which...
IP consultancy and law firm Rouse has announced the creation of the world's first tool for calculating the greenhouse gas emissions (GHG) incurred in protecting and enforcing intellectual property rights (IPRs). Officially unveiled at the Climate Change and IP Summit...
Intellectual property management solutions company Anaqua today announced that multinational technology company Sony has selected the company to manage patent and trademark portfolios for Sony Mobile Communications ("Sony Mobile"). Sony Mobile is a wholly owned...
Apple was ruled to have been infringing on three Qualcomm's patents and needs to pay up, according to a recent court ruling. A jury in the US District Court for the Southern District of California found that Apple used three of Qualcomm technologies in a multitude of...
The United States Patent and Trademark Office (USPTO) welcome the appointment of Scott Boalick as Chief Judge for the Patent Trial and Appeal Board (PTAB). Boalick has served as the acting Chief Judge for the PTAB since September 2018. Boalick was appointed to the...
Müller Schupfner & Partner adds experienced chemist and patent attorney Dr. Christoph Heinemann to its team. Dr. Heinemann will join the firm as partner and will further expand the chemistry department of the Munich location together with the patent attorney Dr....
Qualcomm is putting the value of its patent portfolio on the line in a California courtroom to try and make Apple pay for using the chipmaker's technology, which it links to the iPhone's success. This move represents the first time a US jury will deliberate in the...
The U.S. District Court for the District of Delaware upheld Amgen's patent on the cholesterol drug Repatha, rejecting the challenge by Sanofi and Regeneron. Repatha, a monoclonal antibody designed to inhibit PCSK9 from binding to the low-density lipoprotein (LDL)...
Chapman IP sold on Monday to Murgitroyd Group for £6.6m. Chapman IP has been working with IP for the past 15 years and has serviced a broad mix of clients. Following the acquisition, Helga Chapman stepped down as managing director and has now taken a position as...
Amazon has filed a patent application with the USPTO for a technology that could use visual cues - like your eyes and face - to ascertain your job and potentially track you as you move around. The patent application was filed in August 2017 and made public on...
Apple said it will continue selling older iPhone models in its German stores, despite being banned due to a patent infringement ruling. The iPhones to be sold in Germany will have chips from Qualcomm, instead of a mix of chips from Qualcomm and Intel Corp. Apple said...
Apple won another small victory in its long-running patent battle with Qualcomm after a judge ruled that the company isn't liable for pre-suit damages. A federal judge in San Diego granted the request Apple's request to limit Qualcomm from seeking compensation for...
The Munich Court of Appeal confirmed Dainese's European patent, stating Alpinestars' Tech-Air Street airbag vest and its Tech-Air Racing airbag vest infringes the German part of their patent. The German Federal Patent Court previously stated the validity of Dainese's...
MorphoSys AG announced that its lawsuit against Janssen Biotech and Genmab A/S has been settled. The parties have agreed to drop the mutual claims related to this litigation. MorphoSys filed a lawsuit in the U.S. District Court of Delaware against Janssen Biotech, and...
Spotify is being sued by IP company Excalibur IP for allegedly infringing on patents held by Yahoo!. Excalibur IP filled a lawsuit with the District of Delaware Court on January 28. The complaint accuses Spotify of infringing on four patents which were created at...
Apple secured a victory in their ongoing dispute with Qualcomm, after a German court rejected four out of eight infringement claims. The district court found no infringement of the patents. which are related to on-device search. However, the judgment is not final. No...
British pharma company Indivior has suffered a setback as U.S. Federal Court of Appeal rejected their request for another hearing on whether its patents were infringed by a low-cost alternative developed by Dr Reddy. The decision clears the way for India's Dr Reddy's...
Proposed by the Japan Patent Office, a new law could see courts appoint a neutral expert to search factories for evidence of patent infringement. Patent cases in Japan usually require a high burden of proof on the party claiming infringement. Courts can, however,...
British drugmaker Indivior PLC secured a temporary order on Friday to prevent Alvogen Pine Brook LLC from launching its generic buprenorphine and naloxone sublingual film in the U.S.. The drug in question is an opioid addiction treatment that dissolves in the mouth. A...
IP management and technology businesses CPA Global and ipan/Delegate Group yesterday announced their agreement to merge. The merger will combine the two companies and give customers from both CPA Global and ipan/Delegate Group the group's combined capabilities, which...
In a victory for Teva Pharmaceutical Industries, the U.S. Supreme Court today refused to revive Helsinn Healthcare S.A.'s patent on an anti-nausea drug Aloxi. The decision was unanimously upheld in a lower court ruling which canceled Helsinn's patent on the drug for...
As we prepare our 2018 year in review of the USPTO patent and publication statistics, we see a year where patent quality and utility to the patent owner is more important than ever. This results in little movement in the overall numbers, but what we believe is likely...
A German court dismissed Qualcomm's latest patent suit against Apple on Tuesday in the latest chapter in the Apple - Qualcomm saga. The case relates to bulk tension in iPhones. The ruling comes from a regional court in Mannheim, and states Apple didn't infringe...
Apple are ordered to pay VirnetX $440 million after a court of appeals upheld an earlier judgement in favor of the patent holding tech company. The U.S. Court of Appeals denied Apple's appeal on a 2016 verdict that awarded VirnetX $302 million. This amount increased...
Nichia Corporation filed a patent infringement lawsuit with the Tokyo District Court against Corlant Inc. ("Corlant"), a distributor of automotive aftermarket parts under the brand of Valenti, seeking an injunction and compensation for damages. The accused product,...
World's largest genetically modified seed manufacturer Monsanto claimed victory today as India's highest court reinstated their claim for a patent of BT Cotton seed. The Supreme Court of India overruled the previous order instated by the Delhi High Court which...
Apple today released iOS 12.1.2 which carries software changes to address the contentious patent which is involved with their ongoing legal battle with Qualcomm. The iOS update reportedly fixes issues addressed with the patent, however, Qualcomm says it violates the...
After the final judgment of the Düsseldorf District Court (docket number 4b O 132/16) finding for infringement of YAG patent EP 936 682 (DE 697 02 929) of Nichia Corporation ("Nichia") by WOFI Leuchten Wortmann & Filz GmbH ("WOFI"), Nichia recently requested WOFI...
Silence Therapeutics stated its ongoing patent dispute with Alnylam Pharmaceutics Inc has ended after they issued a license to the US-listed company to sell the Onpattro drug. The company, which develops technology to silence defective genes, alleged that the Onpattro...
A Chinese court has banned the import and sale of the majority of iPhone models due to the company's alleged infringements on patents held by chip supplier Qualcomm. The Court in east China's Fujian Province granted the two preliminary injunctions at the requested of...
The increasingly lengthy saga between tech giant Apple and mobile chip maker Qualcomm seems to have an end in sight as a date is now set for a courtroom battle in April. The ongoing case is fought over multiple patents and royalties lawsuits between the two companies...
Neal Gerber Eisenberg today announced the addition of Ian J. Block as a partner in the Intellectual Property practice group. Block recently joined Neal Gerber Eisenberg from Kirkland & Ellis LLP, where he was a partner. Block has extensive experience representing...
The UK Supreme Court has today handed down its highly-anticipated decision in a patent dispute between Pfizer and two generic pharmaceutical manufacturers, Actavis and Mylan, relating to Pfizer's blockbuster pregabalin product, which it sells under the trade name...
IT giant IBM filed a new patent that indicates interest in using blockchain technology to support scientific research and reporting. The filing - initially submitted in December - surfaced last week, and shows IBM continuing to pursue the use of blockchain technology...
A quarter of businesses who have applied for patents have no idea they could claim a valuable form of tax relief on profits known as Patent Box, research by tax specialist Catax reveals today. Censuswide survey of 1,000 senior and middle managers nationwide showed...
The Dennemeyer Group has purchased Munich-based start-up patent search service provider Octimine Technologies. Founded in 2015 founded by former LMU Munich and Max Planck Institute scientists Michael Natterer, Matthias Pötzl and Dietmar Harhoff, Octimine provides...
Recent statistics for patent applications reveal that innovation in self-driving vehicles (SDV) is accelerating fast and could signal the coming of a transport revolution. The number of European patent applications related to autonomous driving has grown 20 times...
Perkins Coie announced that Nathan Kelley has joined the firm's Intellectual Property practice as a partner in the Washington, D.C., office. Kelley recently stepped down as the Solicitor and Deputy General Counsel for Intellectual Property Law at the U.S. Patent and...
The Legal battle between Qualcomm and Apple continues, as the Telecomms company now claims the tech giant owes it $7bn in overdue royalty payments. Qualcomm reportedly discussed Apple's unpaid royalties in a hearing in one of the cases in federal court in San Diego....
On October 1, 2018, only a few weeks prior to the oral hearing at the Düsseldorf Court of Appeal in Germany scheduled for 18 October 2018, WOFI Leuchten Wortmann & Filz GmbH ("WOFI") has completely withdrawn its appeal (docket number I-2 U 33/17) against the...
Manchester, 30 October 2018 - Specialist tax relief consultancy, Catax, has announced a collaboration with leading intellectual property firm Keltie LLP ('Keltie') to help UK businesses get the most out of innovation. Catax assists businesses with the complex process...
On October 1, 2018, Taiwanese LED manufacturer Everlight Electronics Co., Ltd. and its German subsidiary Everlight Electronics Europe GmbH (both "Everlight") have completely withdrawn their request to the German Federal Court of Justice (docket number X ZR 5/17) for...
The UK Court of Appeal has today upheld the High Court's decision from April 2017 that, if Huawei refuses to pay a global patent licence fee to Unwired Plant on mobile phone sales on the terms set by the court, the court can grant an injunction on sales of Huawei's...