The way business is done today compared to even 20 years ago is quite different and change will continue to accelerate due to technology. This has been clearly demonstrated over the last 14 months with the impact of Covid-19. On 23rd March 2020, our world was turned...
Intellectual property (IP) law firm UDL has further enhanced its software specialism as two new hires join its youthful and fast-growing team. Newly qualified UK Patent Attorney Dr Clare Collins and Patent Assistant Arthur Roberts are set to work with UDL's...
Acquisition expands Anaqua's offerings with easy-to-use platform, supported by exceptional customer service, to help IP practitioners streamline their global filings process Anaqua, the leading innovation and intellectual property (IP) management technology provider,...
The Standing Committees on TRIPS and Pharma at the International Association for the Protection of Intellectual Property, (Association Internationale pour la Protection de la Propriété Intellectuelle - AIPPI), recently released an AIPPI Bureau approved position paper...
The European Patent Office's (EPO) streamlining initiative has significantly accelerated the timeline for engineering, electronics, and software oppositions since first introduced, new research from leading European specialist IP firm Mewburn Ellis shows. The report,...
The National Board of Trial Advocacy (NBTA) announces a new attorney board certification in the legal specialty area of Patent Litigation which was recently awarded national accreditation. The NBTA is now accepting applications for board certification in this practice...
Mental Health Awareness Week 10-16 May 2021 Many of us have lost our connection with nature, spending most of our time indoors, at home, in an office or in a car. Sometimes even having lunchbreak seems luxurious – most of us bolt food down at our desks so as not to...
Today Shopify and Open Invention Network announced that the eCommerce company has joined its patent non-aggression community. As one of the largest global commerce platforms that provides tools to start, grow and manage a retail business of any size, Shopify said it...
Two pioneering IP firms, EIP and Stobbs, are announcing a new collaboration to provide clients with specialist services in patent protection and trademarking. The innovative agreement will see EIP, a European and US IP firm, focusing on high-value patent matters and...
The Mathys & Squire Scaleup Quarter team hosted a virtual pitch event on Monday 26 April 2021 to celebrate World IP Day. The theme for 2021 was 'IP and SMEs: Taking your ideas to market'. With SMEs making up over 99% of all UK businesses and contributing around...
Non-profit community recognizes National Intellectual Property Month in the Philippines  LOT Network, the international community of the world's leading high-tech companies committed to protecting its members from costly litigation from patent assertion entities...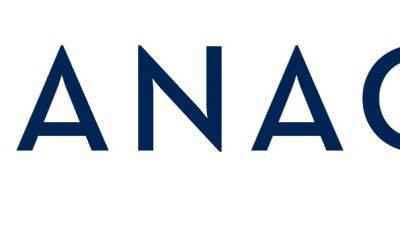 Business Innovation Suite connects R&D, business, and legal practitioners to support inventors and accelerate the generation and commercialization of intellectual property Anaqua, the leading innovation and intellectual property management technology provider,...
European intellectual property firm, Withers & Rogers, is delighted to announce the promotion of Christopher Range to the firm's partnership. Having joined the firm's Leamington Spa office in 2011, Christopher qualified as a Chartered Patent Attorney and European...
With SMEs accounting for the majority of businesses worldwide, it is no surprise that we are seeing more and more innovation coming from SME businesses. Effectively understanding how to take that innovation to market, and then to optimize profit generation resulting...
It was announced today that Inspur is joining the largest patent non-aggression community in history, Open Invention Network. In doing so, Inspur is reinforcing its commitment to open source software (OSS) as an enabler of advanced infrastructure computing systems....
Mathys & Squire Consulting to focus on IP valuation services The launch of Mathys & Squire Consulting follows the acquisition of leading IP consulting firm Coller IP in 2017, when Mathys & Squire sought to develop its IP strategy and valuation service...
Nokia recently announced that it has concluded a multi-year, multi-technology patent cross-license agreement with Lenovo. Under the agreement, Lenovo will make a net balancing payment to Nokia. The terms of the agreement remain confidential. The agreement resolves all...
In the EU, unlike in the US, monopoly pricing constitutes an abuse of dominant position. It is not for competition to regulate prices, so the Competition Authorities have been rather cautious in this matter. According to the case law of the ECJ, the assessment...
The Tribunals Reforms (Rationalisation and Conditions of Service) Bill, 2021 was introduced in the house of the people (Lok Sabha) by the Government, on February 13, 2021. The aforesaid bill could not be taken up for consideration and passing in the house of the...
The United States Court of Appeals for the Federal Circuit recently upheld a US $182 million judgment in favor of Bayer HealthCare against Baxalta's flagship hemophilia drug Adynovate. Bayer had sued Baxalta for patent infringement in the District of Delaware. On...
European intellectual property firm, Withers & Rogers, is delighted to announce the appointment of as its new Chair, as well as the appointment of Zoe Bailey, who is joining the firm as its new Head of Strategic Operations. With her career in intellectual property...
The charity Jonathan's Voice (https://jonathansvoice.org.uk/), in collaboration with the Charlie Waller Trust ( https://charliewaller.org/),  has created a bespoke and timely mental health resource for senior leaders in the intellectual property profession. This guide...
The U.S. Chamber of Commerce Global Innovation Policy Centre (GIPC) has published its annual International Intellectual Property Index for 2021. The Index, now in its ninth edition, analyses and benchmarks IP rights in 53 economies across the globe, representing over...
EIP, the leading international IP firm, have announced the appointment of Magnus Hallin as Chief Executive. He joins from AWA, an eminent European IP firm. Magnus is a lawyer who spent 10 years practicing IP law and litigation before moving into management at AWA...
Law firm adds Jennifer O'Kane to its growing team LONDON – Top-ranked IP law firm Powell Gilbert LLP today announces that it has bolstered its team with the appointment of Jennifer O'Kane as an associate. Jennifer's arrival makes her the fifth addition to the...
         Agreement covers use of Nokia's inventions in video standards Espoo, Finland – Nokia and Samsung sign patent licensing agreement. Nokia recently announced  that it has signed a patent license agreement with Samsung, which covers the use of Nokia's innovations...
Last week, the Enlarged Board of Appeal (EBoA) issued their decision G1/19, which concerns the conditions under which computer-implemented simulations might meet the criteria for European patent protection. This was a highly anticipated decision which has attracted a...
Loïc Lemercier focuses on patent litigation and all areas of intellectual property and know-how. For more than 10 years, he has advised clients in the pharmaceutical and telecom sectors on strategic legal developments related to patent infringement and/or nullity...
NovumIP and its companies Novagraaf and PAVIS announced today that they will be joining Questel, after the IP solutions provider acquired a majority stake in the business from private equity firm, Paragon Partners. The parties anticipate that the closing will take...
Many IP Service providers, just like law firms, charge urgency fees for late instructions. For private practise lawyer, there are many reasons for this: the likely late hours worked to get the job done; the probability of having to rejig an ever-growing workload; the...
We have come a long way to be recognised fully, for the value we bring to society, whether in business, in the home or in government. Change has been happening.  In government, we have remarkable female leaders such as, Angela Merkel - Chancellor of Germany, Jacinda...
Last week's Supreme Court oral argument in the Arthrex dispute revealed some of the Justices' dispositions towards Arthrex's arguments. The Justices generally agreed with the parties that the Court's earlier decision, Edmond v. United States, 520 U.S. 651 (1997),...
NovumIP, the global IP service provider, has today announced its official launch in North America. NovumIP was formed in December 2019 as a joint venture which combines Novagraaf's 130-plus years of legal and consulting experience with the expertise of PAVIS in high...
10-time recipients demonstrated greater market capitalization growth than Dow Jones Industrial Average or S&P 500, according to latest Clarivate Top 100 Global Innovators report London, U.K., February 23, 2021 – Clarivate Plc (NYSE:CLVT), a global leader in...
HGF are pleased to announce the arrival of Vivien Verbrugge who joins HGF as a Partner on 17th February 2021. Vivien joins our Engineering team and brings extensive business experience in different industries including Glass Manufacturing, Automotive, Construction,...
Barclays joins LOT Network and Open Invention Network Community Barclays takes action against attacks from patent trolls Barclays is the first major European headquartered bank to join LOT Network and Open Invention Network Community to oppose the abuse of...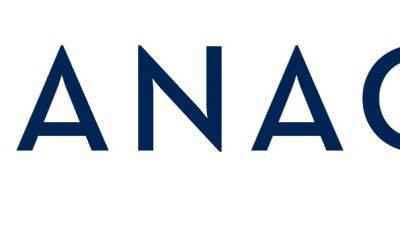 Acquisition expands and enhances IP management products with Global IP Estimator and Portfolio Estimator  Anaqua, the leading provider of innovation and intellectual property management solutions, today announced that it has acquired global IP cost estimating software...
CTC Legal Media is very excited to announce the partnership with the podcast 'Stuff You Should Know About IP' - a entertaining and didactic show that explores many aspects of IP in a relatable and relevant way. Previous episodes include: The Crystal Ball of Data...
Leeds-based investment non-profit NorthInvest and Appleyard Lees are delighted to announce their partnership, offering specialist IP support to tech and digital start-ups. This collaboration will enable Appleyard Lees to help Northern start-ups reach their full...
74% of those surveyed in Europe are not satisfied with their current technology systems. The number one investment area for European IP professionals is IP advisory/strategic services. More than four in ten French respondents and a quarter of British and German...
The Government of India through its Department for Promotion of Industry and Internal Trade (DPIIT), a wing of Ministry of Commerce and Industry has circulated the draft patents (amendment) rules, 2021 dated 9th Feb, 2021 proposing to amend the patent rules, 2003. The...
Patent trolls have been an element of the intellectual property regime almost since the beginning- although they were known as "patent sharks" during Edison's time. This is in itself not surprising- any new form of legal system is going to have those who seek to...
(Manchester – 4 Feb 2021) Appleyard Lees are delighted to announce the appointment of John Kushnick as their Chief Operating Officer (COO). John is based in Manchester. John, who is also a qualified solicitor, joined the leading intellectual property firm on 1...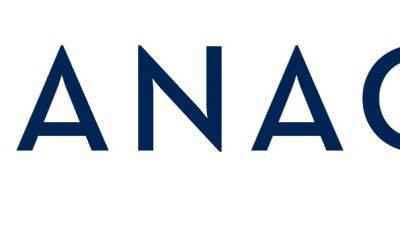 Leading IP management solutions provider demonstrates strength of commitment to information and systems security BOSTON, January 26, 2021 – Anaqua, the leading provider of innovation and intellectual property management solutions, today announced that it has...
Ropes & Gray's life sciences practice played a critical role in helping longstanding client Novavax, Inc. pursue a COVID-19 vaccine; on January 28, Novavax announced that NVX-CoV2373, its protein-based COVID-19 vaccine candidate, met the primary endpoint, with a...
Apple has just been granted a new patent that is related to its Face ID biometric security system. The patent details a next gen advancement in facial recognition technology, which apparently uses facial heat mapping for authentication. According to a Patently Apple...
Leading IP firm continues to expand its team with the addition of Daniel Down LONDON – Specialist IP law firm Powell Gilbert LLP today announces that it has added to its market-leading team with the appointment of Daniel Down as associate. The hire, which follows the...
Jeffrey Han, an attorney whose practice covers a wide range of intellectual property matters with an emphasis on patent litigation, has rejoined Vinson & Elkins as counsel in the firm's Austin office. Han's experience extends to all phases of intellectual property...
88% of IP professionals have felt the impact of the pandemic on their organisation, but the majority anticipate a strong recovery Global IP provider NovumIP has today published its 'IP industry outlook 2021', a new research report which aims to help IP departments,...
HOYNG ROKH MONEGIER is pleased to welcome three new partners, including two internal promotions and one lateral hire (at the Madrid office). Mathis Breuer (Dusseldorf office) has been working as an attorney since 2013 and joined the firm in 2015. He represents clients...
The promotions will take effect from 1st January 2021 Carpmaels & Ransford is pleased to announce the promotion of Peter Herrick and Russell Woolley to Senior Associate, effective from 1st January 2021. Peter, who sits within the Engineering and Tech teams, has a...
–Partnership with a global community of leading companies to protect against patent assertion entities– Tokyo, Japan - December 10, 2020 Yokogawa Electric Corporation (TOKYO: 6841) announces it has joined LOT Network, a global non-profit organization that aims to...
Leading European specialist IP firm continues to bolster international offering with a spate of new hires 14 December 2020: Leading European IP firm Mewburn Ellis has continued to demonstrate impressive growth with a series of new hires in its Munich office bringing...
Combining strengths to accelerate innovation in South Korea by offering a more comprehensive range of IP information and insights solutions London, U.K. December 1, 2020 – Clarivate Plc (NYSE:CCC), a global leader in providing trusted information and insights to...
Wyser, Juralio and Office & Dragons among six businesses to receive funding as part of a £550 million scheme by UKRI to drive innovation during the Covid-19 pandemic UKRI's Sustainable Innovation Fund targeted organisations requiring investment to keep R&D...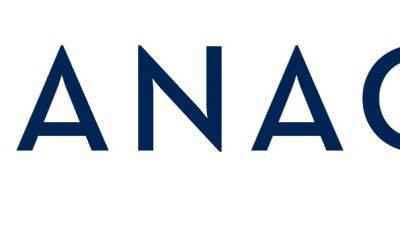 French industrial group selects Anaqua software and services to streamline patent and trademark management processes BOSTON, December 1, 2020 – Anaqua, the leading provider of innovation and intellectual property management solutions, today announced that France's...
In October 2020, the United States Patent and Trademark Office (USPTO) has granted a patent to Spotify, a global music streaming platform, for 'methods and systems for personalizing user experience based on personality traits'. Spotify had filed the patent application...
Amendments to the Ukrainian Law on Protection of Rights to Inventions and Utility Models entered into force on August 16, 2020. The most important changes are explained below. Utility Model and Patent Subject Matter The amendments limit the utility model subject...
The EPO Board of Appeal has now issued its written decision in T 844/18 confirming the revocation of EP-B-2771468, an important CRISPR patent belonging to the Broad Institute, MIT and Harvard. The case was being widely followed due to the priority entitlement issues...
Munich, Germany 4th November: EIP has secured a significant victory for client Conversant Wireless in Germany. EIP successfully asserted a Standard Essential Patent (SEP) for Conversant against Stuttgart carmaker Daimler in a dispute that will have repercussions...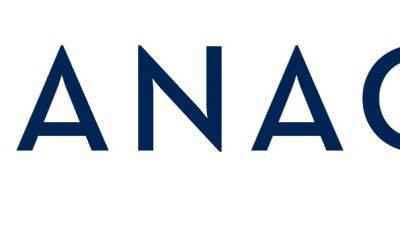 Hyperion Research's MarketViewTM recognizes Anaqua as a market leader, highly innovative, and setting industry standards. BOSTON, November 10, 2020 – Anaqua's flagship AQX® platform has been rated the top IP management solution in the newly published Hyperion...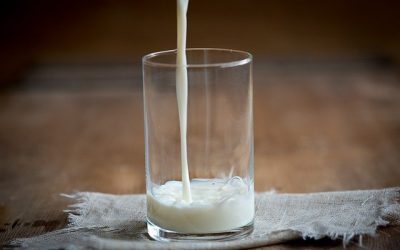 In response to the rising demand for milk alternatives, some companies are turning to microbes rather than plants to make a product that is essentially the same as cow's milk.  As well as avoiding the environmental and animal-welfare concerns over dairy farming, milk...
Dallas –  is pleased to announce that Aimee Fagan and Phillip Aurentz have joined the firm as partners in the Dallas office. Ms. Fagan and Mr. Aurentz will be members of the global Intellectual Property (IP) Litigation practice. Both Ms. Fagan and Mr. Aurentz join...
LOT Network releases detailed report on its breadth of protections across software, automotive, electronics and other high-tech industries   PHOENIX (OCTOBER 28, 2020) - LOT Network Inc., the leading international community of high-tech companies protecting against...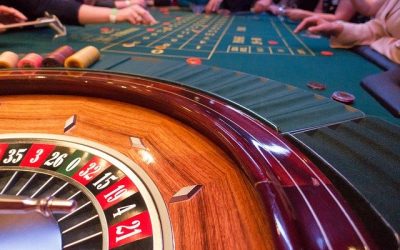 On 16 October 2020, in the decision of Crown Melbourne Limited [2020] APO 47, the Australian Patent Office refused a patent application by casino owner Crown Melbourne Ltd for a new roulette table layout after it found that the new layout did not provide any...
More than four in five gamers who do not currently play cloud games say they will start cloud gaming in the next twelve months London, UK, October 20, 2020 — Clarivate Plc (NYSE:CCC), a global leader in providing trusted information and insights to accelerate the pace...
In a not unexpected decision, the Supreme Court (SC) granted cert to hear the Athrex v. Smith and Nephew, Inc. case on October 13, 2020 on two questions.  The first question is whether the Patent Trial and Appeal Board (PTAB) judges are "principal" officers needing...
The Traditional Knowledge Digital Library (TKDL) is the first database of its kind in India. It is being used to document and protect traditional Indian knowledge of medicinal practices, from misappropriation and monopolization by corporate entities and foreign...
Jonathan Foster, Appleyard Lees trainee patent attorney, is raising awareness of and working to eliminate the stigma surrounding mental illness. Jonathan is working with the Chartered Institute of Patent Attorneys (CIPA) and Jonathan's voice, an organisation...
First UK-headquartered video and pay-TV solutions provider to join the non-profit community London – October 8, 2020 – Synamedia, the world's largest independent video software provider, today announced it has joined the global non-profit organization LOT Network as a...
Content of packaging is neither part of the industrial design, nor does it extend the protection conferred on the design. The CJEU has put an end to the saga of invalidity of Registered Community Designs for sprats in transparent packaging (C-199/20 and C-200/20) by...
Clarivate Completes Acquisition of CPA Global to Form a Global Intellectual Property Powerhouse Creates end-to-end solution covering the entire intellectual property, science and innovation lifecycle Clarivate reaffirms standalone 2020 financial outlook London, U.K.,...
One-stop platform offers small business community access to insightful information and connections to help facilitate the startup process Leading intellectual property firm, Mathys & Squire has announced the launch of its Scaleup Quarter, a one-stop microsite...
Gallagher's appointment demonstrates the Company's commitment to building a world-class intellectual property portfolio AUSTIN, Texas--(BUSINESS WIRE)--Genprex, Inc. ("Genprex" or the "Company") (NASDAQ: GNPX), a clinical-stage gene therapy company developing...
China's National Medical Products Administration proposes implementing rules on Patent Linkage for public comments The National Medical Products Administration (NMPA) recently published the draft Measures for Implementing an Early-Stage Resolution Mechanism for...
Federal Court Overturns Patent Appeal Board on Test for Patent Eligibility of Computer Implemented Inventions in Choueifaty v. Canada For nine years, since the Federal Court of Appeal handed down its decision in Amazon.com Inc. v Canada (Commissioner of Patents), 2011...
LOT NETWORK AND AST BRING MORE PATENT MITIGATION RISK OPTIONS TO LOT NETWORK MEMBERS LOT Network members to have opportunity to acquire select AST patent portfolios PHOENIX, ARIZONA -- September 8, 2020 -- The world's two largest non-profit organizations offering...
This year we have had big changes around the world that have changed the way we work. However, thinking of positive changes, Mexico has issued a new IP Law that will strengthen IP rights. This new Law will replace entirely the current Mexican Industrial...
The Patent Power 50 will highlight leading Corporate Patent In-house individuals and teams from around the world, across a multitude of sectors. Our goal is to recognize the game changers, movers, and shakers who are really making a difference to our industry. Being...
Questel announces the acquisition of RenewalsDesk, a UK-based company specializing in patent annuity services. RenewalsDesk was founded in 2013 by a patent owner who discovered high hidden fees with their former provider, with a mission to bring honesty and...
Leading intellectual property firm Mathys & Squire LLP has announced the promotion of attorneys David Hobson, Juliet Redhouse and Andrew White to the partnership. The firm now has 30 partners and 10 offices across the UK and Europe. Working in the life sciences...
The judgment by the UK Supreme Court in the dispute between Unwired Planet, Huawei et al, covering two appeals by cell phone manufacturers (implementers) of wireless technologies, is a landmark case in the area of Standard Essential Patents ("SEPs") and FRAND...
The canny entrepreneur should have a solid understanding of the importance of IP. Here, Josh Gerben, founder of Gerben Law Firm, PLLC, explains the three different types of patents available to inventors in the US, and outlines how to apply for them. A patent is a...
In a significant move, Clarivate has announced that it has signed a definitive agreement to combine with CPA Global. The transaction is expected to close in the fourth quarter of 2020. CPA Global currently provides IP management and technology solutions to more than...
In a bid to address the diverse needs of today's global law firms, IP management software company Anaqua has launched a new Anaqua Law Firms business unit and announced three senior hires. The move, says Anaqua, underscores the company's commitment to the law firm...
Perhaps unsurprisingly, the past few weeks have seen a reduction in job appointments and other such announcements. There have, however, been a few important developments here and there. For starters, marking an exciting and significant moment, Johansson &...
In the latest in a series of steps intended to bring calm to the US IP landscape in the face of coronavirus, the United States Patent and Trademark Office (USPTO) has launched a "COVID-19 Response Resource Center" to "provide stakeholders and other interested parties...
In what, with hindsight, seems like an obvious innovation in our socially distanced, locked down age, California tech giant Apple has successfully applied for a US patent for "synthetic group selfies". Apple's patent, granted on 2 June by the USPTO, covers the...
International IP firm Rouse and Life Sciences services provider Codex have announced a collaboration that is intended to support life sciences companies accessing the Chinese market. The rapid spread of COVID-19 has intensified the global search for treatments,...
The inventor of a ground-breaking COVID-19 test described his "eureka moment" when he realized he could adapt existing tech to create a rapid virus test. Professor Chris Toumazou is the co-founder of DnaNudge, which produces App technology that uses DNA and lifestyle...
The United States Patent and Trademark Office (USPTO) has asked for comments on its proposal to fast-track patent applications relating to COVID-19 – a so-called Prioritized Examination Pilot Program (PEPP). In a statement released on its website, the USPTO says that...
Despite, or maybe because of recent high-profile blows to the planned implementation of such a system, EU Internal Market Commissioner Thierry Breton has once again called upon Member States to move forward with a unified EU patent. Breton's call comes at a time when...
The annual world health assembly, the forum through which the World Health Organization (WHO) is governed and an event which involves almost every country in the world, began (via videolink) on 18 May. At the top of the agenda is, of course, the current COVID-19...
With it currently being Mental Health Awareness Week (18-24 May), legal mental health charity LawCare has released data on all the COVID-19 related contacts it has received to date. In total, 48 legal professionals have contacted the charity with issues related to...
The 2020 KnowIt annual event, to which The Patent Lawyer is the official media partner, is currently Livestreaming from 10 am EST until May 13. This three-day event aims to bring together the community of creators and protectors of intellectual property and other...
The Patent Lawyer is partnering with Fellows and Associates to bring you the 9th Annual Patent and Trademark Attorney Salary Survey 2020. This survey aims to analyze the current remuneration packages available for Patent and Trademark Attorneys. As such, all...
A new WIPO report, released to coincide with World IP Day on Sunday 26 April, has highlighted the fact that innovation in environmentally friendly technologies as measured by international patent applications barely rose in 2019, prompting a call from WIPO Director...
With World IP Day 2020 celebrating the theme of a greener future, when it comes to innovation in green technology, it is not just the major corporations that are making the difference. A lot of smaller entities are also working on technologies that could have a...
The British government has announced that UK firms manufacturing ventilators for use in combating the COVIC-19 pandemic will be protected by the government from the financial impact of potential legal claims arising over intellectual property infringements or personal...
Leading global children's entertainment company, Spin Master, has won a major victory in a long-running patent dispute against one of the most prominent toy producers in China, resulting in the largest damages ever awarded to a foreign patent owner. In a first...
The past few weeks have seen leading IP firms make a series of high-profile appointments. At Mewburn Ellis, Adam Gregory, part of the firm's industry-leading life sciences patent team, has been promoted to partner. This promotion sees the Mewburn Ellis partnership...
The 2020 Global IP Directory is OUT NOW!
In light of current global events, and in line with many other jurisdictions, the Indian Supreme Court has extended the limitation period for the filing of suits, appeals, and applications in all proceedings before any court, tribunal, or authority in India. The...
In a decisive and damaging blow for the Irish pharmaceutical giant, a US Federal Court decision has ruled that six patents owned by Amarin Corporation, and used in its successful drug VASCEPA, are invalid. VASCEPA, a treatment for cardiovascular disease originally...
The future of Europe's Unified Patent Court (UPC) seems increasingly in doubt. First, the British Government confirmed that it would not seek membership of the Court following Brexit, and now Germany's intended involvement has been deemed "unconstitutional". The UPC...
Given the enormous, and growing, disruption caused by the COVID-19 pandemic, the European Patent Office (EPO) has taken the decision to extend all deadlines for application until 17 April 2020. The decision was announced in a Notice dated 17 March, which stated that...
The recently published European Patent Office (EPO) Patent Index 2019 Annual Report contains various headline findings, including: A 4% annual growth in the number of EPO patent applications in 2019. EPO States now account for 45% of patent applications (with Germany,...