Ben Husband & Simon Llewellyn join the partnership on 1st July 2022 Carpmaels & Ransford is pleased to announce the promotion of Ben Husband and Simon Llewellyn to the partnership, effective from 1st July 2022. Ben joined Carpmaels & Ransford in 2013...
Artificial Intelligence (AI) has the potential to transform many aspects of life and the UK government has recognized that it is important to review IP laws to ensure that they evolve and promote innovation in this fast-paced area of technology. That was the...
read more
 Ben Husband & Simon Llewellyn join the partnership on 1st July 2022 Carpmaels & Ransford is pleased to announce the promotion of Ben Husband and Simon Llewellyn to the partnership, effective from 1st July 2022. Ben joined Carpmaels & Ransford in 2013...
read more
WASHINGTON, DC—Finnegan is pleased to announce that Erika Harmon Arner will serve as managing partner of the firm's 11 offices, effective July 1, 2022. Erika will succeed former managing partner Anand Sharma, who will assume the role of firm chair, held most recently...
read more
IP firm advises the company behind the Spéirling electric hypercar which has just beaten the Goodwood Hillclimb record European IP firm Mewburn Ellis has advised British company McMurtry Automotive ("McMurtry") on the patents behind the record-breaking Spéirling...
read more
We are delighted to announce the hire of Partner Vera Kühr who has joined the Forresters office in Munich. Vera is a German and European Patent Attorney who has 15 years of experience in IP. She specialises in biotechnology having studied biology at university with a...
read more
EIP has announced further growth with the hire of Andrew Thompson, a highly experienced electronics and semiconductor technologies patent attorney. Andrew has over 20 years of experience in the patent profession and joins EIP from Withers & Rogers where he was...
read more
No doubt that before commencing the full-scale war against Ukraine Russian leadership had considered tons of possible scenarios for the war development. Inter alia, they could reasonably expect numerous economic sanctions, restrictions, and heavy isolation from the...
read more
Global document solutions provider to use Anaqua's AQX platform to help manage and optimize its extensive patent portfolio  Anaqua, the leading provider of innovation and intellectual property management solutions, today announced that global document solutions...
read more
Recently published research from Open Invention Network, along with data from RPX and Unified Patents, indicates an unprecedented wave of patent actions related to the financial technology (FinTech). Open Invention Network the organization formed to safeguard open...
read more
Innovative cloud-native technology leader recognizes the need to protect its innovation and patented technology through its membership in the non-profit organization Casa Systems, Inc. (Nasdaq: CASA), a leading provider of cloud-native software and physical technology...
read more
Innventure has established a new company, Accelsius, to commercialize Nokia's groundbreaking cooling technology for critical electronic equipment. The technology offers high-performance, energy efficient cooling. Accelsius has acquired the rights to the technology...
read more
Finnegan, one of the world's largest IP law firms, is pleased to announce that Dr. Antje Brambrink will join the firm's Munich office as counsel, effective July 1, 2022. With this lateral hire Finnegan significantly bolsters its life sciences patent litigation...
read more
 Global law firm Greenberg Traurig, LLP expanded its Denver office with the addition of Shane Niebergall as shareholder in the Intellectual Property & Technology Practice, with a focus on Patent Prosecution. "Shane's significant skill as a patent attorney and...
read more
Cedar White Bradley is pleased to congratulate Calvin Cheng on establishing the first fully-regulated NFT investment holding company in Dubai. Supported by CWB Partner, Cameron Crawford, Calvin Cheng Web3 Holdings will invest in projects that integrate blockchain tech...
read more
Lex Machina, a LexisNexis company, has released its annual Patent Litigation Report. The report examines patent litigation trends in federal district and appellate courts, as well as the Patent Trial and Appeal Board (PTAB). It focuses on the three-year period from...
read more
New survey reveals how burnout is impacting day-to-day work in law firms and legal departments. Highlighting the real causes of Law's Great Resignation. Legatics, developers of the leading legal transaction management platform, today announced the findings of a new...
read more
Legal mental health charity LawCare has extended its online chat service for legal professionals from one to four days a week. The charity, which offers free, confidential, emotional support to anyone working in the law, has been operating a helpline and peer support...
read more
New Penrose Dock facility opened by Taoiseach Micheál Martin Modern office space facilitates the firm's hybrid working model while providing opportunities for future growth Matheson, Ireland's largest law firm, has officially opened a new premises in Cork with...
read more
Iain Armstrong joins from IP law firm HGF Will bring over 20 years of technical and legal expertise Leading intellectual property law firm Mathys & Squire has appointed Chartered and European Patent Attorney Iain Armstrong as a new Partner in the life sciences...
read more
Leading US car maker joins Avanci marketplace, obtaining a license for essential patented technology for connected vehicles DALLAS, Texas, May 3, 2022 – Today, Avanci announced that it has signed a patent license agreement with General Motors, increasing the total...
read more
Sign up to our newsletter!
Subscribe to our newsletter to stay up-to-date with all the most pertinent patent stories and news
Women in IP Leadership
A segment dedicated to women working in the IP industry, providing a platform to share real accounts from rising women around the globe. In these interviews we will be discussing experiences, celebrating milestones and achievements, and putting forward ideas for advancing equity and diversity.
By providing a platform to share personal experiences we aim to continue the empowerment of women in the world of IP.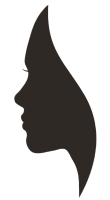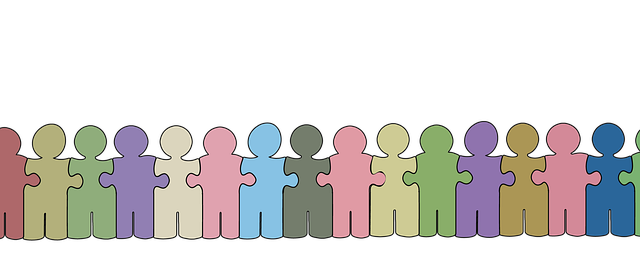 Diversity, Equity & Inclusion Series
In this six-part series Dr. Suzanne Wertheim, of Worthwhile Research & Consulting, talks to The Patent Lawyer about diversity, equity, and inclusion: what it means; the current challenges; DEI in law; gender bias; and what we can all do to improve.