Published September 19, 2023
EcoVadis ratings highlight environmental policies and sustainable procurement practices as firm launches annual in-depth sustainable communities report
European IP firm Mewburn Ellis has for the second year running, been awarded the prestigious silver medal award by EcoVadis, the world's largest provider of business sustainability ratings. The firm's sustainability score increased to move Mewburn from the 70th to the 83rd percentile of all companies assessed. EcoVadis reported improvements in environmental policies and sustainable procurement practices, maintaining Mewburn Ellis' position at the forefront of sustainability in the IP sector, having been the first ever UK based European IP firm to receive a silver medal last year. 
EcoVadis sustainability assessments are the leading benchmark for examining performance across a range of sustainability metrics, including environment, social, and governance. They have been used by over 90,000 companies in over 160 countries and over 200 industries. The comprehensive assessment is based on a customised questionnaire linked to industry, country, and size, and resulting in an actionable scorecard.
The award comes after the approval of Mewburn Ellis' near and long-term science-based emissions reduction targets to reduce scope 1 and scope 2 GHG emissions by 42% by 2030 by the Science Based Targets initiative (SBTi). It is also the only IP firm so far in Europe to have its long-term target of a 90% reduction in scope 1, 2, and 3 emissions from a 2021 base year and commitment to net-zero verified by SBTi.
The firm also today launches its '2023 Sustainable Communities' report published each year as part of its Forward Community Programme, which examines the firm's charitable giving, diversity and inclusion strategy, and environmental initiatives as well as publishing carbon footprint and gender pay gap data. The report details the steps taken, progress, and notable achievements the firm has made in the last year as well as setting out plans for the next.
A testament to its commitment to having a positive impact on its people and communities, Mewburn Ellis is also excited to announce Rachel Collier, Paralegal at Mewburn Ellis, won the prestigious Community Champion of the Year award, along with the firm winning the National Paralegal Business of the Year award, at the National Paralegal Awards held on Thursday 14 September.
Eleanor Maciver, Partner and Sustainability Champion at Mewburn Ellis said:

"Our journey towards sustainability is not just words, it's a promise; a tangible transformation we are going through as a firm that sets us apart and sets a benchmark for others within our industry. From our commitment to net-zero through to our focus and promotion of inclusion and diversity and our community outreach with £790,000 donated to good causes so far, we take deliberate action to prioritise sustainability for our people, our clients and because it's simply the right thing to do."
Richard Clegg, Managing Partner at Mewburn Ellis, said:

"It has been very encouraging to see how our rating has progressed on several fronts and it is a clear indication of the work we have done across our sustainability projects such as the development of our net-zero transition plan and new supplier strategy. We have a clear understanding of where we need to continue to develop and will continue to work together as a firm to deliver on the commitments set out in our Sustainability Report.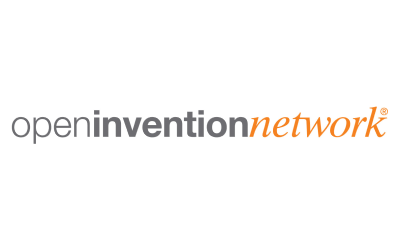 According to a report by Contrive Datum Research, the market for machine learning (ML) is expected to reach $209...