Published September 18, 2023
In this dynamic environment, patent protection plays a crucial role in safeguarding fintech innovations that improve user experiences, enhance payment systems, and streamline financial processes. The number of fintech patents and applications continues to grow annually. As does patent infringement litigation.
One way for financial institutions to reduce patent risk is to join fintech-oriented patent pools. Doing so can minimize the costs and uncertainties associated with patent litigation. Patent infringement lawsuits can be time-consuming and financially burdensome to potential infringers.
Open Invention Network is a different kind of patent pool. It was formed to safeguard open source and is the largest patent non-aggression community in history. Funded by Google, IBM, NEC, Philips, Sony, SUSE, and Toyota, OIN has more than 3,800 community members. This is relevant for financial institutions because almost all fintech platforms reside on, and are largely comprised of, open source code.
NatWest Group, a leader in delivering digital-based banking services to people and businesses in the UK and Ireland, is joining the Open Invention Network community. In doing so, NatWest is reinforcing its commitment to open source software as an enabler of advanced financial services and mobile banking platforms. 
"The financial services and fintech industries rely on open source technologies to deliver their services, and they are increasingly bringing technology development in-house," said Keith Bergelt, CEO of Open Invention Network. "We are pleased that NatWest, which has demonstrated leadership in open innovation through FINOS and other initiatives, is committed to patent non-aggression in core Linux and adjacent open source technologies."
For fintech companies, Open Invention Network is unique from other patent pools. Participation in OIN lowers patent litigation risk by gaining access to millions of patents that address a significant amount of building block open source that is used by Fintech software platforms. Unlike other patent pools, OIN offers a royalty-free cross license, even if community members don't have patents addressed by its Linux System Definition. This strategy can be a good first step in cost effectively lowering patent litigation risk for fintech companies.
"Demonstrating its commitment to open innovation, NatWest is a Gold member in FINOS, the main global organization aiming to move the entire financial services industry toward collaboration through open source and FDC3 standards. NatWest is also building on its foundations of open banking by creating the 'Bank of APIs' – an API ecosystem that brings an increasingly wide variety of our services to customers and partners in new and innovative ways. Open is important to us," said Declan O'Gorman, Head of Enterprise Engineering at NatWest Group. "As such we are proud to join the Open Invention Network and support its role in protecting open source software from patent aggression."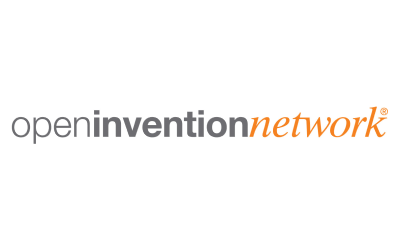 According to a report by Contrive Datum Research, the market for machine learning (ML) is expected to reach $209...