North America
J. D. Sellier + Co
Address: 129 - 131 Abercromby Street, Port of Spain, Trinidad & Tobago.
Phone: +1 868 623 4283/7
Website: https://www.jdsellier.com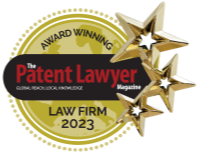 J.D. Sellier + Co is a general service law firm specializing in four areas of civil practice, namely, Corporate + Commercial, Real Estate, Intellectual Property and Litigation + Dispute Resolution. Our clients include industrial, commercial, domestic and foreign, public and private enterprises ranging in size and complexity from small, single location business enterprises to large diverse multinational corporations.
In the almost 80 year existence of the firm's intellectual property practice, our intellectual property team has and continues to advise clients on a range of contentious and non-contentious matters including:
– Trademark infringement
– Passing off and opposition/cancellation proceedings
– Trademark, Patent, Industrial Designs and domain name registrations
– Copyright
– Commercial agreements including copyright licensing agreements, distribution/agency agreements and franchising agreements
Our firm prides itself on attracting some of the best legal talent in Trinidad and Tobago, thus, a number of our attorneys play an active role in the ongoing development of the country's intellectual property laws and systems. Some have also gone on to fill prominent leadership positions including judgeships at the Supreme Court.
J.D. Sellier + Co has developed an efficient network of intellectual property agents throughout the Caribbean and Latin America, and is well-positioned to meet our clients' needs in managing their intellectual property portfolios on a local and regional basis.
Contacts:
Brien de Gannes
Partner
Email: bdegannes@jdsellier.com
A'isha Waldron
Associate
Email: awaldron@jdsellier.com