North America
Dumont
Address: Av. Insurgentes Sur 1898-PH 21 Floor, Col. Florida, 01030, Mexico City, México.
Phone: +52 (55)5322-6230
Website: https://www.dumont.mx/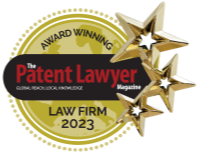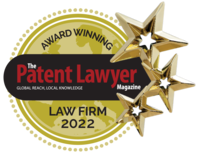 Dumont is a highly specialized, market-leading IP boutique fielding a sizeable team of five partners, 24 lawyers and 25 patent attorneys (engineers).
The firm is one of the very few in Mexico that performs technical analysis during examination of patent applications. This service allows us to deliver the best possible advice while prosecuting applications, optimizing official actions, since the analysis permits us to foresee the arguments and amendments that will be accepted by the Mexican Institute of Industrial Property (IMPI).
Dumont's dedicated trademarks team is fully equipped to advise on trademark matters including strategic advice on trademark applications and protection.
Dumont's team also acts on all aspects of IP-related matters in regard to all types of corporate transactions, as well as handling copyright and unfair competition matters.
Dumont stands out for its broad industry expertise. The team has developed particularly strong expertise and experience in the pharmaceutical, chemical, electronic, electrical, mechanic, biotech and IT sectors. Furthermore, the firm is fully equipped to handle both consumer and luxury goods portfolios.
Dumont is renowned for its expertise in negotiating and closing settlement agreements on behalf of its clients, thereby avoiding long-term, and potentially costly litigation.
The firm has the expertise of specialist technicians, no matter which field the innovation is in, and the team always provides a meticulous and in-depth understanding of the inventions, supported at all times by lawyers with an extensive professional practice that enables us to advise our clients in the best possible way.
The firm uses top-notch technology for its area of expertise (Patrix ® Helpware) and is the only firm in Mexico certified by TÜV Rheinland since 2008 for both the operational and administrative process under the quality system ISO 9001:2015. The certification indicates that the firm meets high-quality standards for its management systems, including counselling, filing, prosecution and consulting services and litigation and management of intellectual and industrial property rights (including filing and prosecution). It means that the quality of the firm's legal work is consistent, constant and reliable in each and every case.