Middle East
SADER & Associates (Advocates & Legal Consultants)
Address: 3rd floor, SADER Building, Dekwaneh, Beirut, Lebanon.
Phone: +961 1 499888 | +9613055065
Website: https://www.saderlaw.com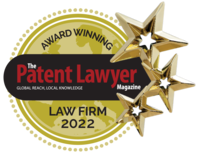 SADER & Associates is a Lebanese IP Law Firm, founded in 2003 with regional offices in Cyprus and the United Arab Emirates.  In a globalized age of interlocking, complex business structures and collaborations, our aim is to simplify and protect the interests of our clients, chiefly made up of multinational corporations.
The Firm was established with the discovery of an open niche in intellectual property, a non-tapped practice area at the time. The age of technology and easy communication being fraught with dangers to trademark and copyright owners necessitated the protection of intellectual property, which is now considered among companies' primary assets. Since then, the Firm has expanded its practice areas to corporate, commercial, litigation, international law, information technology, entertainment, real estate, and others. Working with a united vision, the Firm has achieved a 99% success rate, thanks to its attorneys' analytical skills and team's fast response.
The Firm's multilingual attorneys handle a roster of multidisciplinary cases for high profile clients in the pharmaceutical, cosmetics, technology, FMCG, F&B, High-fashion sectors, and creative industries among others. In keeping with the 150-year-old SADER Group legal legacy, the Firm believes in delivering diagnostic precision, prompt action and transparency, relying on its dedication to the rule of law in representing its clients.
SADER & Associates prides itself for having guaranteed satisfaction, quality services and cost efficient to all its clients. Building strong personal relationships with each of our clients is a philosophy that permitted us to understand the clients' needs and provide them with innovative and tailored legal services.
We commit to secure and defend our client's rights and interests by leveraging on the firm's specialized expertise in a wide range of fields' services, and to innovate, lead and accomplish in law where no others have ventured before.
SADER & Associates went far beyond legal advocacy, to spreading awareness and knowledge by sharing experience and information with the different stakeholders including Clients, Enforcement Authorities and NGOs through studies, trainings, workshops, seminars, books, articles and other publications.
While serving the Clients, SADER & Associates Team keeps inspired by its vision to "GROUND YOUR RIGHTS ON RIGHT GROUNDS®".
SADER & Associates practice includes Trademarks, Copyright, Patent, Industrial Designs, Trade Secrets, Know How, Confidential Information and unfair competition. It provides a full range of IP services including registration and prosecution, exploitation and transaction, enforcement, litigation, mediation, arbitration and market surveys.
SADER & Associates team participates in national, regional and international conferences, webinars and workshops and are members of international organizations including International Trademark Association (INTA), International Bar Association (IBA), Union International des Avocat (UIA) and others.
SADER & Associates is currently managed by Attorney Nisrine Haddad who also heads the intellectual property department of the firm, representing high profile local, regional and international corporations, in Lebanon and the Middle East. She provides legal consultancy to clients on IP. She has been quite successful in putting together strategies against counterfeiting and upholding a brand's reputation and status in the Lebanese market.
El Haddad handles the daily law firm management duties and ensures that the work of clients is promptly and properly completed, and systems and procedures effectively developed for the firm's needs.
Having been highly successful in the practice of intellectual property, her additional specializations include franchising, commercial law, corporate law, contract law, entertainment law, and joint ventures, among others.