Asia
HIROE AND ASSOCIATES
Address: 4-3 Usa 3-Chome Gifu 500-8368, Japan.
Phone: +81 90 3257 1266
Website: http://www.hiroe.co.jp/en/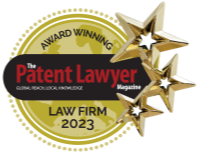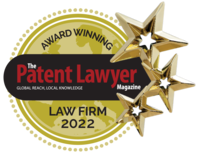 Hiroe and Associates (H&A) has been providing IP legal services since Takenori Hiroe founded the firm in 1979. Mr Hiroe graduated from Gifu University with a degree in textile engineering in 1971 and began working in research and development at Japan Vilene Company Ltd in Tokyo. He obtained his patent attorney's licence in 1978 and in 1979 he returned to Gifu to open his practice.
Since then, the firm has grown into an organisation with clients and associates all over the world. With the success of its international section attributable to the individual skills of each section member, the firm's service continues to perform and improve. In 2011 Mr Hiroe received a Medal of Merit award from the emperor of Japan, personally recommended by the commissioner of the Japan Patent Office, for his longstanding services as a patent attorney.
Led by Mr Hiroe, the team of experienced patent attorneys, technical specialists, administrative staff and in-house translators is trusted by our clients worldwide thanks to our precision, speed, reliability and cost performance, and is fully proficient in all areas of intellectual property.
The firm has been recognised as one of the top patent prosecution firms in Japan by various legal publications and is continually practising its management philosophy – namely, to contribute to the growth and prosperity of the clients.
Practice areas
H&A provides a full range of IP services with regard to patents, utility models, industrial designs, trademarks, copyright, translations, searches, filing, prosecution and litigation (also in relation to unfair competition in Japan). The firm also counsels on enforcement, licensing and commercialisation of IP rights.
Sector specialisations
Patent section
H&A provides services across the entire technical field through its electrical-electronic group, mechanical group, chemical-materials group and pharmaceutical-biotechnology group within the patent section.
Trademark section
H&A has an extensive track record for national trademark applications, international trademark applications under the EU trademark and Madrid systems, trademark infringement issues and licensing, and has been highly trusted by both domestic and foreign clients. The trademark section also counsels on unfair competition and copyright infringement.
Design section
H&A additionally has considerable experience regarding design applications, international design applications under The Hague system and protecting design rights. Upon development of a new product to be sold both in Japan and overseas, H&A assists with obtaining design registrations and managing those registrations.
Copyright and unfair competition
H&A also has a high level of expertise in handling unfair competition issues, with both the individual and combined abilities of: • Takenori Hiroe, who was on the Copyright Committee and the Unfair Competition Prevention Law Committee of the Japan Patent Attorneys Association (JPAA) and a member of the Ministry of Economy, Trade and Industry's Conference on Brinks Countermeasures Against Materials That Infringe the Unfair Competition Prevention Law (2006-2007); and Masanori Hiroe, a trademark specialist and member of the Copyright Committee, who handles copyright and unfair competition issues.
Search section
H&A has great ability for conducting searches in the fields of patents, trademarks, designs, registration and litigation. The firm's certified in-house professional searchers handle all searches to ensure accuracy of search procedure and results, and protect client confidentiality, and is highly trusted by both domestic and foreign clients. We employ state-of-the-art computers that link our office to the patent and trademark data distribution system, which provides quick and reliable access to documents published by the government. Our firm has access to all search databases.
Translation section
H&A provides high-quality translations by in[1]house translators who have superior ability and experience translating in a wide range of technical and scientific fields, including patent specifications, amendments, contract documents, notices from the Patent and Trademark Office and communication with clients – from Japanese into English or from English into Japanese – quickly and accurately. In addition, patent attorneys check all translations to ensure the best quality.
Memberships: INTA, AIPPI, APAA, FICPI, JPAA, JIPA, CTA
Languages Japanese, English and Chinese.
Team Members
Takenori HIROE
Chair / Managing Partner / Patent Attorney
Masanori HIROE
Managing Partner / Patent Attorney