North America
Bufete Mejia & Asociados
Address: 20 Ave " A" 1 y 2 Calle S.O., Honduras.
Phone: +504 25507744
Website: https://www.bufetemejia.com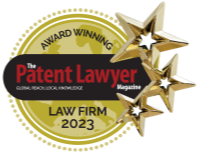 BUFETE MEJIA & ASOCIADOS is a leading Honduran full-service Intellectual Property law firm which also offers a convenient and cost-effective regional services covering the following countries: Guatemala, El Salvador, Costa-Rica, Nicaragua, Panama, Belize and The Dominican Republic.
Bufete Mejia & Asociados services include filing, prosecution, maintenance, enforcement and defence of all types of intellectual property from patents, trademarks and copyrights to technology and franchise agreements, trade secrets and indications of origin. Furthermore, the firm has strong litigation and arbitration capabilities and is known for handling complex litigation matters as well as infringement and anti-counterfeiting actions before all Courts, Administrative Offices and Customs authorities.
Bufete Mejia & Asociados has been identified by clients as a "well-oiled and responsive machine" with a personal touch and understanding of the client needs. The firm consolidation as a regional top firm continues. The campaign YOUR KEY TO CENTRAL AMERICA along with the firm's long standing reputation for first quality services has been well received by clients and potential clients all over the world.
Other offices: Calle Principal 1era Vuelta Paseo La Leona, Casa #639, Tegucigalpa M.D.C., Honduras