Europe
BOEHMERT & BOEHMERT
Address: Pettenkoferstr. 22, 80336 Munich, Germany.
Phone: +49 (89) 559680
Website: https://www.boehmert.de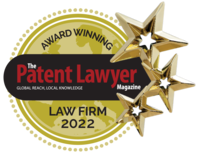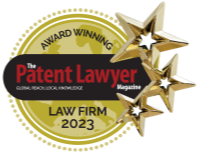 As one of the largest and best-known intellectual property (IP) law firms in Europe, BOEHMERT & BOHEMERT offers its clients all IP-related services from a single source. The company is proficient in assisting clients with patents pertaining to technical inventions and the protection of designs and trademarks. With many years of proven experience in traditional and emerging industries, the practice provides support in the areas of copyright, antitrust and competition law, covering all areas of applied and engineering sciences.
Strength of BOEHMERT & BOHMERT
The special strength of BOEHMERT & BOEHMERT lies in the close cooperation of the interdisciplinary team of attorneys and patent attorneys. Due to the extraordinary combination of scientists, engineers, and lawyers, the law firm is able to develop creative and practice-oriented solutions for the requirements of its clients. A special team is put together for each client, which can be quickly enlarged if necessary and flexibly adapted to changing circumstances.
When it comes to registering patents and trademarks, the company is one of the leading law firms, both in Germany and the rest of Europe. Therefore, the firm's attorneys have the necessary experience to bring complex proceedings to a conclusion in an efficient and timely manner.
For more than 80 years, BOEHMERT & BOEHMERT has represented the interests of its clients both in the registration of intellectual property rights and in litigation.
The firm's network
BOEHMERT & BOEHMERT represents clients before the German Patent and Trademark Office, German courts, the European Patent Office, the European Union Intellectual Property Office (EUIPO) and the World Intellectual Property Organization (WIPO) as well as the Unitary Patent Court (UPC).  With Paris, Munich and Dusseldorf, the firm is represented at all relevant locations of the new UPC.
In addition to these locations, the firm maintains four additional offices in Germany as well as international offices in Alicante and Shanghai. The global network of offices and close cooperation with selected partner law firms around the world guarantee unrivaled quality and efficiency.