Europe
Korejzová Legal
Address: Korunní 810/104 E, Czech Republic.
Phone: +420 246 090 111 | +420 731 503 820
Website: http://www.korejzova.cz/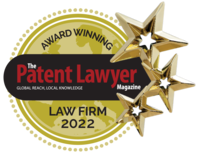 Intellectual and industrial property protection is Korejzová Legal's main area of expertise. With a legal team of Attorneys-at-Law offering more than 30 years of experience, each able to provide complex legal services and advice in this field.
Korejzová Legal's Intellectual Property Attorneys are specialized in the protection of industrial property rights, such as patents for inventions, trademarks and designs, all from an international perspective.
Korejzová Legal's Attorneys-at-Law provide legal services relating to the enforcement of intellectual property, as well as in other fields concerning civil, corporate, and business law.
Korejzová Legal specialize in:
– Patent Law
– Labour Law
– Trademarks & Designs
– Licensing Law and Technology Transfer
– Competition Law
– Enforcement of IP rights
– Copyright Law and Domain Disputes
– Civil Law
– Commercial and Corporate Law
Memberships:
Czech Bar Association
Slovak Bar Association
Chamber of Patent Attorneys of the Czech Republic
AIPPI
ECTA
INTA
MARQUES
LIDC
LESI
APPA
Other offices: Krasovského 13, 851 01 Bratislava, Slovak Republic