North America
ROBIC LLP
Address: 630 René-Lévesque Boulevard West, 20th Floor, Montreal (Québec) Canada, H3B 1S6.
Phone: + 1 514 987-6242
Website: https://www.robic.ca/en/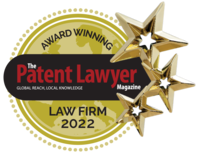 Founded in Montreal in 1892, ROBIC LLP is internationally renowned and has earned a reputation for excellence in intellectual property in Canada. Our firm has offices in Montreal and Quebec City and includes a team of over 200 highly qualified professionals and support staff specializing in intellectual property and business law.
ROBIC is one of the most prolific filers of trademarks and patent in Canada and our experienced litigation lawyers represent our clients in all types of intellectual property matters before the provincial and federal courts as well as administrative tribunals.
ROBIC also has an experienced team of business lawyers who provide creative yet pragmatic solutions to complex legal and business problems and advise our clients on how to obtain and maintain a competitive edge in the marketplace.
For 130 years, ROBIC LLP has been the benchmark for the protection and commercialization of intellectual property rights and other intangible assets in Canada.