Europe
K TAHTADJIEV (KT Patent)
Address: j.k. Goce Delchev bl.233, fl.8, ap.35, 1404 Sofia, Bulgaria.
Phone: +359 (2) 8580345
Website: https://www.ktpatent.com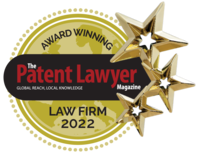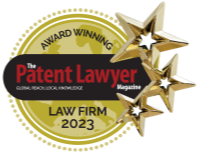 Established in 1993, Mr. Kostadin Tahtadjiev's patent bureau is one of the leading Industrial Property offices in Bulgaria which renders all kind of services in the IP domain. We have gained considerable experience over time teaming up and networking with globally acclaimed IP law firms and foreign multinational companies.
Our team comprises an EQE qualified European Patent Attorney, in the face of our partner – M.Sc. Konstantin Tahtadjiev, who is also a Bulgarian Patent Attorney, Bulgarian & European Trademark and Design Attorney. Konstantin is among the minority patent agents in Bulgaria that has successfully passed EQE and is actively practicing IP.
The burea's emphasis is on preparation, filing and prosecution of Bulgarian patent applications, European patent applications, European Patent Validation in Bulgaria, PCT applications, PCT national phase in Bulgaria, utility model registrations, trademark registrations and industrial design registrations, as well as the maintenance and defense of the obtained industrial property rights for Bulgarian and multinational clients. We attach great importance to repeatedly analyzing and optimizing strategies in industrial property rights concerning the relationship between costs and benefits for our clients in particular. In the protection of industrial property, technical qualification and concrete argumentation count above all else. Our identification with the requirements of our clients reveals itself in detail, showing our technical competence and individuality derived from the personality of each member of our team.
Our team is trained to offer patent prosecution advice in all traditional technical fields as well as in those of the most recent technologies from mechanics to electronics and telecommunications, from chemistry and pharmaceutics to biotechnology, from the topography of semiconductors to the patent protection of software.