Asia
Wanhuida Intellectual Property
Address: Yiyuan Office Building, Friendship Hotel, No. 1 Zhongguancun Street South, Haidian District, Beijing 100873, China.
Phone: +86 10 6892 1000
Website: https://www.wanhuida.com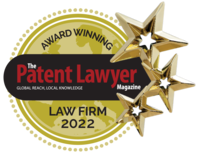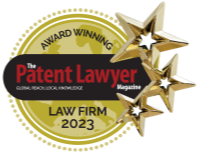 Wanhuida Intellectual Property is a leading IP service provider in China. It has two main legal entities, Wanhuida IP Agency and Wanhuida Law Firm, with offices covering all major IP hubs in China.
Wanhuida is now home for some 450 employees working exclusively in the field of intellectual property. We have some 120 IP lawyers specialized in IP litigation and enforcement work, 90 trademark attorneys, 70 patent attorneys and other professionals, including investigators and supporting staff. Many of them are recognized leaders in their respective fields. They have a wide range of experiences from private practice, in-house counselling, to government services in courts, police departments and administrative agencies.
Our professionals have broad as well as in-depth experience. Over the years, they have accumulatively litigated over thousands of IP cases in courts all over China, prosecuted tens of thousands of patent applications, and filed hundreds of thousands of trademark registrations. Many of the cases are first of its kind. They are recognized by industries, courts and administrative agencies as exemplary cases for their legal significance. Over 30 of our cases have been reported in the Supreme People's Court ("SPC") Gazette or selected by SPC for its annual 10/50 exemplary cases.
We serve clients worldwide, China, Europe, the United States, Japan, Korea and other countries. Our clients spread across a broad spectrum of industries, consumer goods, chemical, pharmaceutical, biotech, mechanical, electronics and telecommunications. Our clientele grows steadily over the years. Client trust is a hallmark of Wanhuida services. Their loyal business and generous referrals are the single most important factor contributing to our continued growth.
We understand the law and its context through years of study and practice. We also actively participate in the policy process for the development of laws. Since its creation, the firm has been closely associated with the legislative progress of Chinese IP laws and regulations. It continues to play an active role in the improvement of the Chinese legal and regulatory environment. We are involved in the processes for revising the trademark law, patent law, copyright law, anti-unfair competition law, and relevant judicial interpretations through submission of our comments to draft laws and organizing platforms for discussion and communicating with authorities responsible for policy development.
We are not scholars of law but its practitioners with practical legal issues in mind. Our active involvement in policy and law developments gives us good sense on the direction of the laws and equips our professionals with insights that can be critical for protecting the interests of our clients. We also have the pulse on the application of the law in context through thousands of cases before courts and administrative agencies.
We believe this mix of legal expertise and result-oriented practical approach has been critical to our past success and is the constant among the dynamic changes we will keep as we launch into the future.
Trademark practice has been the firm's traditional strength since its creation. In this area, the firm is known to clients and peers for stellar credentials on trademark laws and regulations. This top-notch team has generated a record of firsts and landmark cases in the nation's trademark prosecution and litigation history. The firm also made frequent contributions to the development of trademark laws in China.
The firm has some 120 professionals with experience in patent litigation, prosecution and counselling. Some of its patent cases are selected by courts or agencies as exemplary cases. They include cases selected as 'Guiding Cases of the Supreme People's Court on IPR Trial', 'Annual Report of the Supreme People's Court on Intellectual Property Cases', 'Top 10/50 IPR Cases of the Chinese Courts' (released annually by the Supreme People's Court), or '10 Exemplary Cases of the Patent Reexamination and Invalidation Department'. These have contributed to patent law development in subjects such as claim construction, claim amendment, inventiveness determination and sufficient disclosure.
The firm's reputation in copyright is on the rise. It is developing top copyright practitioners as the copyright litigation team expands. The firm has recently won copyright cases before the Supreme People's Court, successfully persuading the court to re-adjudicate erroneous lower court decisions. It has also obtained favourable decisions in various lower courts, obtaining injunctive as well as sizeable monetary reliefs for clients.
The firm is at the leading edge of litigations. Each year, its one hundred or so IP litigators litigate hundreds of cases, accumulating abundant experiences with the dynamic practices of courts across China. The firm is at the forefront of frequently litigated issues, such as procedure, jurisdiction, enforcement, evidence admission, burden of proof, and interim reliefs. It litigates both civil and administrative cases before administrative agencies and at all levels of courts. Experience also extends to litigating criminal trade secret cases and arbitration matters.
Obtaining evidence is often a challenge in China. To support litigation and enforcement services, the firm has a team of professional investigators and an extensive network of investigation for evidence gathering. It has had experience in obtaining difficult physical evidence for clients. The firm is also experienced in dealing with technical evidence and electronic evidence and working with third party experts, such as technical appraisal and electronic evidence experts, to address the most challenging evidence issues.
The firm advises clients over a broad range of IP matters and provides legal opinions, such as freedom-to-operate (FTO), non-infringement, and validity and patentability assessment. The firm also advises and represents clients in IP transactional matters, such as reviewing, drafting and negotiating licenses and conducting due diligence investigations.
Other offices: Shanghai, Guangzhou, Shenzhen, Chongqing, Tianjin, Hangzhou, Suzhou, Ningbo, Hong Kong