Asia
LawPlus Ltd.
Address: Unit 1401, 14th Fl., Abdulrahim Place 990 Rama IV Road, Bangkok 10500, Thailand,
Phone: +66 (0)2 636 0662
Website: https://www.lawplusltd.com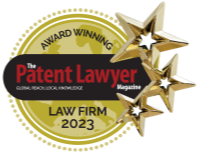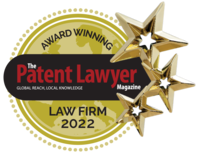 LawPlus is a full service firm with a team of 16 lawyers and 8 support staff who represent foreign and Thai companies on both IP prosecution and IP litigation. We work very closely with trademark and patent agents worldwide. With our in-depth knowledge of the Thai economy and the clients' industries, and our understanding of local practices, we strive to make our advice practical and valuable to the client.
LawPlus's IP clients include foreign and Thai companies in a variety of industries, including automobile, film, entertainment, telecommunications, information technology, food, drug, beverages, healthcare, cosmetics, clothing, construction, retail and wholesale service. LawPlus works with IP law firms in over 160 countries on registering and enforcing IP rights for foreign and Thai clients. The services include trademark and patent search, registration, opposition, appeal, cancellation, renewal, assignment, licence, recovery and litigation.
LawPlus is ranked and recognized by leading IP directories as "Dynamic, proactive and astute" (The World's Leading Trademark Professionals 2013). The Managing Intellectual Property IP Handbook 2012 also commented that "LawPlus has grown its patent prosecution practice by handling key PCT national phase applications for multinationals".
Contacts:
Kowit-Somwaiya
Mr. Kowit Somwaiya, Managing Partner
Email: kowit.somwaiya@lawplusltd.com
linkedin
Prasantaya-Bantadtan
Mrs. Prasantaya Bantadtan, Partner
Email: prasantaya.bantadtan@lawplusltd.com