Asia
IP March
Address: 1506 Satellite Building, 63 Zhichun Road Haidian District, Beijing, 100190, China.
Phone: +86-10-62966619
Website: https://www.ipmarch.cn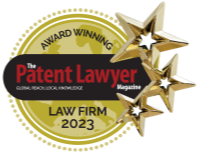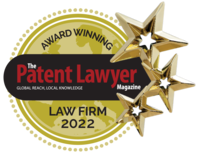 IP March is a mid-size boutique firm that offers prosecution, litigation and consulting services related to IP law to domestic and overseas clients, which range from start-up companies to prestigious multinationals, many of them leaders in their respective industries.
Headquartered in Beijing, the firm employs high-calibre patent attorneys, trademark attorneys and attorneys-at-law with rich academic, industrial and professional experience. Many of the firm's professionals have over 10 years of experience and are widely recognized as leading practitioners in IP law. Specifically, we currently has 8 partners, 22 patent attorneys, 6 patent engineers and 8 trademark attorneys. In addition to mainland China, IP March's services also cover the Greater China Region, including Hong Kong, Macau and Taiwan, through local agents.
IP March Services:
Patents
– Search, drafting, prosecution and re-examination
– Invalidation and administrative litigation
– Infringement litigation and administrative enforcement
– Assignment and annuities
– Technology transfer
Trademarks
– International and domestic registration, renewal, assignment and licensing
– Re-examination, cancellation, opposition, dispute and administrative litigation
– Anti-counterfeiting, infringement litigation and administrative enforcement
Copyright
– Registration and protection
Domain names
– Registration, renewal, transfer and dispute resolution
Customs protection
– Recordation and enforcement of rights at Customs
IC layout designs
– Registration of layout design of integrated circuits
Trade secrets
– Consultation and litigation related to trade secrets, trade dress and unfair competition
Technical areas:
Our patent attorneys work in most technical areas, including agrochemicals, mechanics, biology, pharmaceutics, medical devices, chemistry, chemical engineering, materials, metallurgy, electronics, communication, semiconductor, computer software and hardware, artificial intelligence, fintech and quantum computing.
Languages: 
We can provide services in multiple languages, including Chinese, English, Japanese, Korean, German and French. In particular, a good portion of IP March attorney's daily work is patent drafting in either Chinese or English.
Why choose IP March
– Smooth communication – In addition to in-depth understanding of Chinese laws, our attorneys have superior languages skills and knowledge of foreign cultures and practices, which enable them to bridge the cultural gap, precisely understand their clients' intention and advise them in a way that the clients can clearly understand. Smooth communication clearly makes IP March stand out from Chinese IP firms
– Focus on professional advice – our focuses on value-added services instead of acting as a mailstop. Providing high-quality professional advice is IP March's core competitive advantage. In addition, IP March takes a proactive approach to advising clients so as to avoid unnecessary costs
– Responsiveness care and personal attention – IP March's clients enjoy extremely responsive service. We apply the utmost care and personal attention to their work. Having many attorneys who once worked in-house in the industry, IP March thinks from its clients' standpoint and understands their needs. Dedicated account managers coordinate the internal resources at the firm.
– Most stringent quality control – Quality work is our paramount consideration. IP March applies the most stringent quality control measures known in the profession. Each and every piece of work is reviewed by a partner of the firm. IP March's top-notch quality and service are recognized by various awards bestowed by clients.