Africa
Spoor & Fisher
Address: 1 Byls Bridge Boulevard, Building No. 14, Highveld Ext 73, Centurion, Pretoria, 0157, South Africa.,
Phone: +27 12 676 1111
Website: https://www.spoor.com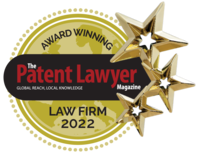 Spoor & Fisher is a specialist, full service international intellectual property (IP) law firm, with a particular focus on providing services throughout Africa, the Middle East and the Caribbean.
Spoor & Fisher covers all aspects of intellectual property law including patents, trade marks, copyright and designs, related litigation, commercial transactions, due diligence and portfolio management.
Our Trade Mark Department has specialist teams dealing with anti-counterfeiting and ambush marketing, while the Patent Department has experts in biotechnology, chemistry and pharmaceuticals, mining and mechanical inventions, nanotechnology, electronics and business method and computer software-related inventions.
Our main offices are situated in South Africa and Jersey, Channel Islands.
Other offices:
Johannesburg
Unit 14, 1st Floor
No. 1 Melrose Boulevard
Melrose Arch
Johannesburg
2024
Republic of South Africa
Cape Town
5th Floor, Protea Place
Cnr Dreyer Street and Protea Road
Claremont
Republic of South Africa
7708
Jersey
Africa House
11 Castle Street
St Helier
Jersey
JE2 3RP
Channel Islands
British Isles
Contacts
Name: Lodewyk Cilliers
Job Title: Partner
Email Address: l.cilliers@spoor.com