Africa
Clay & Associates Advocates
Address: Rattansi Educational Trust Building, 3rd Floor, Suite E12, Koinange Street, Nairobi, Kenya,
Phone: +254 20 2100 999
Website: https://www.clay-law.com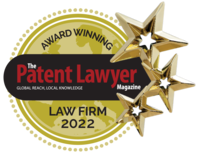 Clay & Associates Advocates are a Trusted, Proven and Professional law firm in Kenya for Businesses and Individuals. Our law firm will work closely with you and offer you individualised legal services by tailoring solutions that fit your specific needs. There are no 'one size fits all' type of solutions here!
Clients in virtually all industries bring their challenges to our law firm and they keep coming back deal after deal, case after case, year after year as their organizations grow and change.
Entrepreneurs love us, because we are fast, nimble and competitively priced. Corporate counsel and in-house counsel depend on us because we have the sophistication, resourcefulness and deep know-how they need. From practice to practice, Clay & Associates Advocates delivers a consistent client experience – the most responsive Advocates you'll hire, advocates who know how to get things done, plus we have business-friendly rates and fee arrangements that are aligned with the goals of any engagement.
Call us today to learn more about what we do and how we can serve you!