Africa
Aluko & Oyebode
Address: 1 Murtala Mohammed, Ikoyi Lagos, Nigeria.
Phone: +234 1 4628 360
Website: https://www.aluko-oyebode.com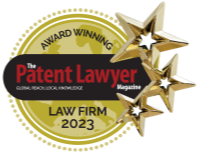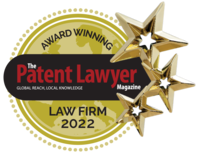 Aluko & Oyebode (the "Firm") is one of the largest integrated law firms in Nigeria providing a comprehensive range of corporate and commercial services to a highly diversified clientele in all industry sectors, including top tier international and multinational clients as well as governmental and supranational clients.
The Firm has 18 Partners and 102 Senior Associates/Associates, with varied areas of expertise and combined experience that spans several decades in all areas of Nigerian law. The Firm's principal office is in Lagos, with 2 other offices located in Abuja and Port Harcourt.
The Intellectual Property practice at Aluko & Oyebode is recognised as a leader in handling patents, trademarks, copyrights, designs, and related IP litigation in Nigeria. The Firm's IP team ("the team") has an extensive trial experience and provides an incomparable expertise in a variety of IP matters, including clearance searches, protection, portfolio management, use and enforcement of trademarks, copyright, patents, design and trade secrets, licensing, technology transfer (interface with the National Office for Technology Acquisition and Promotion), franchising, media law, packaging, advertising, labelling, manufacturing and distribution agreements, and product registration with the National Agency for Food and Drug Administration and Control (NAFDAC). The team is at the vanguard of the changing national and international law landscape, and they are determined to help its clients develop, process, and safeguard their intellectual property to achieve success in today's global marketplace.
The team are members of the International Trademark Association, Global Anti-Counterfeiting Group (GACG), IP Committee of the Section on Business Law, International Association for the Protection of Intellectual Property (AIPPI) and the Licensing Executives Society (LES). The team is an active member of the Intellectual Property Law Association of Nigeria (IPLAN), a pressure group at the forefront of the protection of intellectual property rights in Nigeria. The Firm has a thriving Anti-Counterfeiting Department and is the Secretariat for the Anti-Counterfeiting Collaboration (ACC), Nigeria.
In Chambers Global 2021, a source stated that "Aluko & Oyebode has the largest trademark portfolio in the country," further opining that the group is "definitely top" for its trademark protection services. The team has been nominated five times for the IP team of the year at the Africa Legal Awards, including in 2021.
Areas of the Firm's specialisation include Banking; Capital Markets; Competition & Antitrust; Corporate Governance & Compliance; Corporate Services; Employment, Immigration & Incentives; Energy & Natural Resources; Financial Institutions Advisory; Financial Restructuring Insolvency; Infrastructure Finance & PPP; Intellectual Property; International Trade; Litigation, Dispute Resolution & Risk Management; Mergers & Acquisitions; Private Equity; Privatisation & Public Procurement; Real Estate; Tax; Telecommunication, Media, Entertainment & Technology; Venture Technology & Emerging Growth Companies, and White Collar & Investigation.