Software patent applicants to the UK Intellectual Property Office (UKIPO) and European Property Office (EPO) appear to be facing different outcomes depending on which office they apply to, according to a new report from Mewburn Ellis LLP. The report is based on patent...
Every year, more than 30,000 new products and services are launched, but less than five percent succeed. High failure rates are typically due to poor or uninformed decision making. To ensure organizations are better positioned to research, develop, and bring...
Gateley Legal has made a significant hire in its East Midlands Intellectual Property, Commerce and Technology team with the appointment of associate, Gemma Ryan. Gemma has over eight years' experience in the Intellectual Property (IP) sector, both as a specialist IP...
Amster Rothstein & Ebenstein LLP, a full-service, New York-based intellectual property law firm announced recently that it has expanded its practice by adding a group of professionals from the prominent intellectual property boutique Cooper & Dunham LLP.   The...
Intellectual property services firm Rouse, in partnership with IP valuation firm Inngot, recently launch Intangio, a patent assessment and valuation service on Ali Auctions, China's largest online auction service and part of the e-commerce giant Alibaba Group....
The number of patents and applications published relating to bioinformatics and digital health has dramatically increased in recent years, particularly in the US and China, according to new research released today. The report, produced by IP firm Mewburn Ellis and...
The Court of Appeal today handed down its judgment in the combined appeals of FibroGen, Inc. and Astellas Pharma Inc., v Akebia Therapeutics Inc. and Otsuka Pharmaceutical Company Ltd. In a unanimous decision, Philips LJ, Birss LJ, and Sir Christopher Floyd found for...
Content of packaging is neither part of the industrial design, nor does it extend the protection conferred on the design. The CJEU has put an end to the saga of invalidity of Registered Community Designs for sprats in transparent packaging (C-199/20 and C-200/20) by...
Clarivate Completes Acquisition of CPA Global to Form a Global Intellectual Property Powerhouse Creates end-to-end solution covering the entire intellectual property, science and innovation lifecycle Clarivate reaffirms standalone 2020 financial outlook London, U.K.,...
One-stop platform offers small business community access to insightful information and connections to help facilitate the startup process Leading intellectual property firm, Mathys & Squire has announced the launch of its Scaleup Quarter, a one-stop microsite...
Gallagher's appointment demonstrates the Company's commitment to building a world-class intellectual property portfolio AUSTIN, Texas--(BUSINESS WIRE)--Genprex, Inc. ("Genprex" or the "Company") (NASDAQ: GNPX), a clinical-stage gene therapy company developing...
China's National Medical Products Administration proposes implementing rules on Patent Linkage for public comments The National Medical Products Administration (NMPA) recently published the draft Measures for Implementing an Early-Stage Resolution Mechanism for...
Federal Court Overturns Patent Appeal Board on Test for Patent Eligibility of Computer Implemented Inventions in Choueifaty v. Canada For nine years, since the Federal Court of Appeal handed down its decision in Amazon.com Inc. v Canada (Commissioner of Patents), 2011...
LOT NETWORK AND AST BRING MORE PATENT MITIGATION RISK OPTIONS TO LOT NETWORK MEMBERS LOT Network members to have opportunity to acquire select AST patent portfolios PHOENIX, ARIZONA -- September 8, 2020 -- The world's two largest non-profit organizations offering...
This year we have had big changes around the world that have changed the way we work. However, thinking of positive changes, Mexico has issued a new IP Law that will strengthen IP rights. This new Law will replace entirely the current Mexican Industrial...
The Patent Power 50 will highlight leading Corporate Patent In-house individuals and teams from around the world, across a multitude of sectors. Our goal is to recognize the game changers, movers, and shakers who are really making a difference to our industry. Being...
Questel announces the acquisition of RenewalsDesk, a UK-based company specializing in patent annuity services. RenewalsDesk was founded in 2013 by a patent owner who discovered high hidden fees with their former provider, with a mission to bring honesty and...
Leading intellectual property firm Mathys & Squire LLP has announced the promotion of attorneys David Hobson, Juliet Redhouse and Andrew White to the partnership. The firm now has 30 partners and 10 offices across the UK and Europe. Working in the life sciences...
The judgment by the UK Supreme Court in the dispute between Unwired Planet, Huawei et al, covering two appeals by cell phone manufacturers (implementers) of wireless technologies, is a landmark case in the area of Standard Essential Patents ("SEPs") and FRAND...
The canny entrepreneur should have a solid understanding of the importance of IP. Here, Josh Gerben, founder of Gerben Law Firm, PLLC, explains the three different types of patents available to inventors in the US, and outlines how to apply for them. A patent is a...
In a significant move, Clarivate has announced that it has signed a definitive agreement to combine with CPA Global. The transaction is expected to close in the fourth quarter of 2020. CPA Global currently provides IP management and technology solutions to more than...
In a bid to address the diverse needs of today's global law firms, IP management software company Anaqua has launched a new Anaqua Law Firms business unit and announced three senior hires. The move, says Anaqua, underscores the company's commitment to the law firm...
Perhaps unsurprisingly, the past few weeks have seen a reduction in job appointments and other such announcements. There have, however, been a few important developments here and there. For starters, marking an exciting and significant moment, Johansson &...
In the latest in a series of steps intended to bring calm to the US IP landscape in the face of coronavirus, the United States Patent and Trademark Office (USPTO) has launched a "COVID-19 Response Resource Center" to "provide stakeholders and other interested parties...
In what, with hindsight, seems like an obvious innovation in our socially distanced, locked down age, California tech giant Apple has successfully applied for a US patent for "synthetic group selfies". Apple's patent, granted on 2 June by the USPTO, covers the...
International IP firm Rouse and Life Sciences services provider Codex have announced a collaboration that is intended to support life sciences companies accessing the Chinese market. The rapid spread of COVID-19 has intensified the global search for treatments,...
The inventor of a ground-breaking COVID-19 test described his "eureka moment" when he realized he could adapt existing tech to create a rapid virus test. Professor Chris Toumazou is the co-founder of DnaNudge, which produces App technology that uses DNA and lifestyle...
The United States Patent and Trademark Office (USPTO) has asked for comments on its proposal to fast-track patent applications relating to COVID-19 – a so-called Prioritized Examination Pilot Program (PEPP). In a statement released on its website, the USPTO says that...
Despite, or maybe because of recent high-profile blows to the planned implementation of such a system, EU Internal Market Commissioner Thierry Breton has once again called upon Member States to move forward with a unified EU patent. Breton's call comes at a time when...
The annual world health assembly, the forum through which the World Health Organization (WHO) is governed and an event which involves almost every country in the world, began (via videolink) on 18 May. At the top of the agenda is, of course, the current COVID-19...
With it currently being Mental Health Awareness Week (18-24 May), legal mental health charity LawCare has released data on all the COVID-19 related contacts it has received to date. In total, 48 legal professionals have contacted the charity with issues related to...
The 2020 KnowIt annual event, to which The Patent Lawyer is the official media partner, is currently Livestreaming from 10 am EST until May 13. This three-day event aims to bring together the community of creators and protectors of intellectual property and other...
The Patent Lawyer is partnering with Fellows and Associates to bring you the 9th Annual Patent and Trademark Attorney Salary Survey 2020. This survey aims to analyze the current remuneration packages available for Patent and Trademark Attorneys. As such, all...
A new WIPO report, released to coincide with World IP Day on Sunday 26 April, has highlighted the fact that innovation in environmentally friendly technologies as measured by international patent applications barely rose in 2019, prompting a call from WIPO Director...
With World IP Day 2020 celebrating the theme of a greener future, when it comes to innovation in green technology, it is not just the major corporations that are making the difference. A lot of smaller entities are also working on technologies that could have a...
The British government has announced that UK firms manufacturing ventilators for use in combating the COVIC-19 pandemic will be protected by the government from the financial impact of potential legal claims arising over intellectual property infringements or personal...
Leading global children's entertainment company, Spin Master, has won a major victory in a long-running patent dispute against one of the most prominent toy producers in China, resulting in the largest damages ever awarded to a foreign patent owner. In a first...
The past few weeks have seen leading IP firms make a series of high-profile appointments. At Mewburn Ellis, Adam Gregory, part of the firm's industry-leading life sciences patent team, has been promoted to partner. This promotion sees the Mewburn Ellis partnership...
The 2020 Global IP Directory is OUT NOW!
In light of current global events, and in line with many other jurisdictions, the Indian Supreme Court has extended the limitation period for the filing of suits, appeals, and applications in all proceedings before any court, tribunal, or authority in India. The...
In a decisive and damaging blow for the Irish pharmaceutical giant, a US Federal Court decision has ruled that six patents owned by Amarin Corporation, and used in its successful drug VASCEPA, are invalid. VASCEPA, a treatment for cardiovascular disease originally...
The future of Europe's Unified Patent Court (UPC) seems increasingly in doubt. First, the British Government confirmed that it would not seek membership of the Court following Brexit, and now Germany's intended involvement has been deemed "unconstitutional". The UPC...
Given the enormous, and growing, disruption caused by the COVID-19 pandemic, the European Patent Office (EPO) has taken the decision to extend all deadlines for application until 17 April 2020. The decision was announced in a Notice dated 17 March, which stated that...
The recently published European Patent Office (EPO) Patent Index 2019 Annual Report contains various headline findings, including: A 4% annual growth in the number of EPO patent applications in 2019. EPO States now account for 45% of patent applications (with Germany,...
Perhaps unsurprisingly, the British Government has confirmed that it will not be seeking membership of the Unified Patent Court (UPC) following Brexit. Publishing its negotiating objectives for any future relationship between the UK and the EU, the Government has also...
Following claims that it stole trade secrets, US mobile video platform Quibi, founded in 2018 by Jeffrey Katzenberg and due to launch on 6 April, has launched legal proceedings against tech company Eko, denying patent infringement and stating that the latter "embarked...
According to the latest Derwent Top 100 Global Innovators report, released by Clarivate Analytics, the emergence of market disrupters is fragmenting the global patent landscape and diluting the invention market share of leading innovators. Rapid change has seen large...
In what represents an enormous, and expensive, blow for Apple, the US Supreme Court has declined to consider the tech giant's appeal from a recent Court of Appeal decision, in which it was held that Apple could not proceed with patent invalidation claims against...
Controversial Irish patent-holding company Neodron has launched a patent infringement action against Apple in the US District Court, claiming that four of its patents have been used without permission by Apple in the capacitive touchscreens used in Apple's iPhone 11...
The total number of patents granted in the United States has been more-or-less static over the last five years. However, that trend came seemed to come to an end last year. New 2019 USPTO patent statistics analysis, carried out using Anaqua's AcclaimIP patent search...
The World Intellectual Property Office (WIPO) is currently undertaking a public consultation on AI and IP, seeking comments from interested parties on the likely impact of AI on IP law and practice. Saiful Khan, partner and specialist electronics and computing patent...
It has been nearly ten years since Apple and VirnetX first locked horns in patent litigation. VirnetX, a Nevada-based security technology company, holds patents for tech used in secure communications – patents that, VirnetX has alleged in proceedings against both...
A California jury has ruled against Apple in its most recent skirmish with Canadian intellectual property licensing company WiLan, finding that the tech giant owes the latter some $85 million in damages. WiLan has been involved in patent proceedings against Apple,...
Long-running proceedings against gaming behemoth Nintendo have concluded in the company's favor after a US federal court found that the Kyoto-based company did not infringe motion-control patents held by iLife Technologies Inc, a Dallas tech company that has developed...
Whether the recent US-China trade deal will have the desired effect of ending the acrimonious trade war between the two countries remains to be seen. What is clear, however, is that the deal will have consequences for IP matters such as pharmaceutical patents, and...
The Saudi justice minister Walid Al-Samaani has announced that, from February, patent and copyright cases will be heard by commercial courts and/or committees established within those courts. Previously, such cases were heard by two committees, constituted to examine...
The US International Trade Commission (USITC) has voted to institute an investigation of certain wearable monitoring devices manufactured by, amongst others, Fitbit and Garmin. The investigation follows a complaint filed by Philips North America, alleging violations...
Masimo, the California-based patient-monitoring technology manufacturer, has brought patent infringement proceedings against Apple in the US District Court, claiming that the multinational's Apple Watch infringes upon ten of its patents. Further, Masimo alleges that...
Following a patent application last year, Airbnb is now using advanced AI-powered software gained from its acquisition of tech startup Trooly to run social media background checks on potentially "untrustworthy" bookers. The "trait-analyzing" software uses bespoke...
The European Patent Office (EPO) has, in a landmark decision, rejected two patent applications designating an artificial intelligence, rather than a human being, as the inventor. Both applications named the neural-net AI "DABUS" as the creator of, respectively, an...
According to research commissioned by online retailer Vape Club, and based on data from UK Trading Standards, fake Apple AirPods are set to be the most "popular" counterfeit item this Christmas in the UK, with trading standards having already seized £134,000 worth of...
Representative Alexandria Ocasio-Cortez and Senator Bernie Sanders have written an open letter to the US Patent and Trademark Office (USPTO) accusing US pharmaceutical giant Gilead Sciences Inc of "corporate misconduct" over its actions relating to the development of...
Earlier this year, a group of companies, including Daimler, Continental, and Valeo, complained to the European Commission over Nokia's licensing fees for technology patents for smart car navigation and autonomous cars. Nokia, meanwhile, currently finds itself pursuing...
Clarivate Analytics, the US provider of subscription-based analytics services, has announced its acquisition of Darts-ip, a leading supplier of case law data and analytics for IP professionals. The deal will see Darts-ip providing case law data and supporting...
In a step that seems outlandish even by its own standards, Tesla has filed a patent with the USPTO for a system that would clean the glass surfaces on its cars, from the windshield to side windows to camera lenses, with lasers. According to the patent application, the...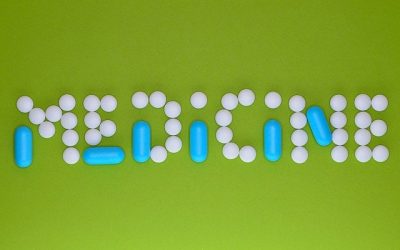 A collective of more than ninety civil organizations has called for urgent reform of the Harare Protocol of the African Regional Intellectual Property Organization (ARIPO) in order to ensure that people across Africa have access to affordable medicines. The...
Ahead of next year's eagerly awaited launch of its new PS5 videogame console, Sony has filed patents with the Japanese patent office for a new iteration of its DualShock controller. The visual design and functionality of Sony's PlayStation controllers was largely...
LG, the South Korean technology giant, has brought patent infringement proceedings against Chinese multinational, and rival, TCL Corporation. LG alleges that TCL infringed three Long-Term Evolution (LTE) patents held by LG. LTE is a wireless standard for broadband...
American financial services giant Wells Fargo has been found by a Texan court to have infringed patents held by the United Services Automobile Association (USAA). The ruling found that Wells Fargo had intentionally infringed two patents, both relating to an...
In a landmark ruling by Brazil's Court of Appeal, Bayer subsidiary Monsanto has defeated a class-action lawsuit brought by Brazilian farmers over the royalties Monsanto levies on farmers when they save seeds grown from one Monsanto crop for use in the next. With...
Anaqua, the Boston-based provider of intellectual asset management (IAM) and IP management solutions, has announced that the US Army Medical Research and Development Command (USAMRDC) has selected the ANAQUA platform to manage its global IP portfolio. The USAMRDC is...
Having tired of being the subject of a stream of infringement lawsuits from patent-aggregating entity Fortress Investment Group, multinational tech giant Intel has now launched its own proceedings against Fortress, seeking a declaration that Fortress' business is...
In a decision that has surprised many, given earlier decisions to the contrary by the Patent Office, the High Court and the Court of Appeal, Professor Ian Shanks has won his case in the Supreme Court against his former employer, Unilever. Whilst working for a Unilever...
HyperStealth Biotechnology Corporation, a manufacturer of camouflage uniforms used by the military, has announced that it has recently filed a patent application relating to a "Quantum Stealth Light Bending Material" which it refers to, in a nod towards Harry Potter's...
The Hong Kong Intellectual Property Department (HKIPD) has announced that a new patent system will be launched in Hong Kong on 19 December 2019. An original grant patent (OGP) system will be introduced to provide applicants with an alternative route of seeking...
Following its Annual Meeting at the end of September, the Intellectual Property Owners Association (IPO) has launched a 96-page "Gender Diversity in Innovation Toolkit" aimed at closing the gender gap between male and female inventors. Despite over 55% of Ph.D....
California has introduced a pioneering new law designed to stop large pharmaceutical companies settling claims of patent infringement by generic drug manufacturers by paying those manufacturers to delay launching their products – the so-called "pay-for-delay"...
A year on from making a similar announcement back in September 2018, Nokia has stated that, as of October 2019, it has declared to the European Telecommunications Standards Institute (ETSI) that it has identified over 2,000 "patent families" as being "essential" for...
Videogame developer and publisher EA has been accused of patent infringement by Stone Interactive Ventures (SIV) in proceedings launched by the latter in the US courts. It is understood that SIV is acting, at least in part, for Intellectual Ventures Assets (IVA), a...
Jeremy Corbyn, leader of the UK Labour Party, has told his party's annual conference that a Labour Government would introduce compulsory drug licensing "to secure generic versions of patented medicines". Under the proposed system, a state-owned pharmaceutical...
Chinese mobile giant Huawei has launched an apparently deliberately timed patent and copyright infringement broadside against rival Transsion, just as the latter goes public on the Chinese-equivalent of the Nasdaq stock exchange. Transsion is a Chinese manufacturer of...
Japanese auto parts and tires manufacturer Bridgestone Corporation has won patent infringement proceedings against Shengtai Group and Shandong Shengshi Tailai Rubber Technology, two Chinese tire makers. The proceedings concerned Bridgestone's "Blizzak VRX" tire, which...
The ongoing dispute between South Korean firms SK Innovation and LG Chem seems set to continue, with the former bringing fresh actions for patent infringement in the US. SK Innovation's move follows LG Chem's filing, in April, of proceedings against SK Innovation in...
US Research and Development firm InterDigital has gone to the High Court in the UK to begin patent infringement proceedings against Chinese technology giant Lenovo. The action concerns a number of 3G and 4G patents. InterDigital, which owns over thirty-thousand mobile...
South Korean smartphone manufacturer LG and American telecoms giant Qualcomm have, at the eleventh hour, reached a settlement whereby LG will retain its license to use a number of Qualcomm's 5G technology patents. The deal comes after extended legal tussles between...
Red Digital Cinema, or 'Red', manufacturer of the 'RED' digital cameras used widely across the film industry, has this week reacted robustly to Apple's May 2019 lawsuit to have one of Red's patents invalidated. Apple had argued that Red's patent for its "REDCODE"...
New figures released by the China National Intellectual Property Administration (CNIPA) show that, in the first half of this year, the number of patents filed by China in those countries that form part of its "Belt & Road Initiative" (BRI) rose 0.4%, to 3,125...
French multinational L'Oreal has been ordered to pay damages of over $91 million to Olaplex, a small company that employs less than thirty staff, after a federal court in the US found that L'Oreal had stolen Olaplex's trade secrets and infringed two of its patents....
American biopharmaceutical giant Amgen has won the latest round in its battle to protect its rheumatoid arthritis drug Enbrel from market competition by biosimilar medications. Sandoz, a subsidiary of Swiss multinational Novartis, failed in its bid before the New...
Taiwanese Technology company HTC has ceased sales of its smartphones in the UK in the latest chapter in its ongoing patent dispute with IPCom, a patent firm. Phone sales via HTC's own website have already been suspended, with the manufacturer currently working to halt...
A patent-infringement action has been filed against Apple by Sentius International, which previously partnered with Apple on various products. Sentius alleges that Apple's spell-checking tool, which searches a device's internal dictionary before highlighting any...
A team led by Professor Ryan Abbott at the University of Surrey has successfully filed the first-ever patent applications for two inventions created by Artificial Intelligence (AI). The AI inventor, named "DABUS" by its creator Stephen Thaler, relies upon a system of...