Europe
PREU BOHLIG & PARTNERS
Address: Leopoldstraße 11a, 80802 Munich, Germany.
Phone: +49 89 38 38 70-0
Website: https://www.preubohlig.de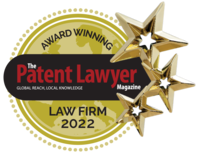 Preu Bohlig was founded in 1959 and celebrated its 60th anniversary in 2019.
In IP, our activities cover all relevant areas, from patents and trademarks to competition law, including trade secrets and design law. Pharmaceutical law is also one of our core competencies.
With regard to industry sectors, we offer our services in all kinds of sectors. Traditionally, Preu Bohlig is very strong in automotive, engineering and precision engineering. In addition to that, we advise in clients in the fashion and sport industry, in many matters relating to telecommunication, electronics or optics (e.g. LEDs, laser optics etc.) as well as numerous clients in the pharmaceutical industry, both in IP and regulatory aspects.
Preu Bohlig attorneys regularly appear before the most important German IP courts at first and second instance as well as before the German Federal Supreme Court and the European Court of Justice. We represent clients in proceedings before the German Patent and trademark Office (DPMA) and the Federal Patent Court in Munich, which is also in charge of appeals in trademark matters. As a strategic decision, Preu Bohlig does not have its own patent attorneys. Instead, we prefer to work closely with external patent attorneys who are best suited due to the fact that they know the client for a long time or that they are highly specialized in the particular technology.
Other offices: Berlin, Düsseldorf, Hamburg, Paris