Would you like to advertise your company in The Patent Lawyer Magazine?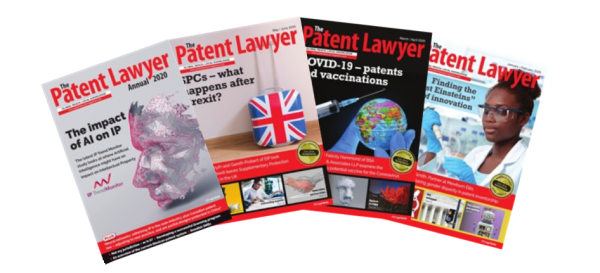 The Patent Lawyer Magazine offers your firm the exclusive opportunity of targeting some of the world's biggest patent owning organizations by bringing you a purely patent focused magazine. This way, you can ensure that your patent related products or services are seen by the most relevant individuals within these companies.
On & Offline Advertising
The Patent Lawyer Magazine has options for both online advertising via our weekly newsletters and our main website, and offline advertising via our hardcopy magazine that is seen by the top patent professionals around the world. Don't forget, the hardcopy is duplicated online via the latest page turning software, so your offline advertising is completely online as well!
Advertising Tailored to You & Your Business
We offer tailor-made targeted advertising and subscription packages to suit you and your budget, from big impact display advertising to online country listings – we ensure to beat any of our competitor prices with unbeatable service and results.
If you would like to purchase advertising space that is guaranteed to broadcast your patent services to solely patent-focused decision makers, choose from the contact details below for an initial conversation to find out about the wide array of options we have and see how we can best help you. Options include website and newsletter banners, article submissions, subscriptions, print advertising, and much more.